The demand for sparkling wines continues unabated and with only four wine competitions completely focussed on fizz, it can be difficult for the sparkling wine lover to make the right choice when it comes to effervescence.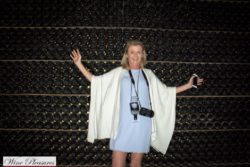 From 162 Sparkling wines entered in to the annual completion 50 Great Sparkling Wines of the World organised by Wine Pleasures, our judges tasted through premium bubblies from around the Old and New World to bring you the best 50 available for 2020. Anthony Swift, Competition Director looks at the results.
Once again, the competition to find the 50 Great Sparkling Wines of the World has popped a breathtaking blend of award – winning sparkling wines from around the world. Of the 162 sparkling wines entered from diverse terroirs and countries the top 50 are dominated once again by bubbles from Italy, Portugal & Spain.  Diverse too were the grape varieties used to make top quality sparkling wines such as Alvarinho and Touriga Nacional from Portugal, Glera, Trebbiano & Sangiovese from Italy, Macabeo, Perellada & Xarel.lo from Spain as well as the classic Champagne varieties based on Chardonnay and/or Pinot Noir made in Australia, Austria, Slovenia and the UK.
In the case of sparkling wines made using the traditional method these were classified and tasted according to dosage and ageing time on the lees. In many cases there was significant ageing on the lees giving wines great character and complexity. Gold medals and classified as Highly Recommended each with 96 points in no particular order  are Cuvèe D'Arce by Azienda Vitivinicola Righetti (Valpolicella, Verona, Italy), Zlata Radgonska Penina Selection Rosé by Radgonske gorice (Podravje, Štajerska, Slovenia) Brut Rosé Metodo Classico by Baracchi (Cortona, Italy)  Valados de Melgaço by Valados de Melgaço (Vinhos Verdes – Monção e Melgaço, Portugal) and Casa Ermelinda Freitas – Espumante Branco Bruto Reserva by Casa Ermelinda Freitas (Palmela, Portugal).
Sparkling wines made using the Charmat method were classified and tasted according to dosage. Most demonstrated a combination of great finesse with a fine mousse and crisp acidity. Competition winner with 96 points is Cuvée Rosé Spumante Brut by Societa Agricola Montalbera (Piedmont, Italy). Eight gold medals awarded for this method of production and classified as Highly Recommended each with 95 points are: Eight Carat Pinot Noir by Geoff Johnston Wines T/as Pirramimma (McLaren Vale, Australia) , Arnea Soave Spumante Brut by Casa Vinicola Sartori (Veneto, Italy), Shaw Vineyard Estate Sparkling Cuvee by Shaw Vineyard Estate (Canberra, Australia), Copaboca Proveco by Bodegas Copaboca (Rueda, Spain), Bacio della Luna Prosecco Superiore DOCG Millesimato Brut Nature by Bacio della Luna (Veneto, Italy), Astoria "Arzana" Valdobbiadene DOCG Superiore di Cartizze Dry by A. C. SRL (Veneto, Italy), Cuvée Blanche Spumante Extra Dry by Societa Agricola Montalbera (Piedmont, Italy)
Once again, this year saw just 2 Frizzantes entered with Bonarda Cresta del Ghiffi by Fratelli Agnes (Lombardia, Italy) gaining a silver medal and a place amongst the 50 Greats.
Quality was high. Traditional method vintage production dominated the competition with some nice prices, most ranging from €5 to €20 giving wine lovers plenty of affordable options to whet their appetite. For those looking to splurge on long – aged sparkling wines should consider getting their hands on Gold medal winners from Maison Wessman (Wessman One – Champagne, France (30 months) at €80 a bottle or Rovellats (Rovellats Gran Reserva Brut Nature – Cava, Spain (60 months) – a snip at just €17.06
Charmat method production wines range from €5 to €18.
Bubble lovers will more than likely find it a tough task to find the sparkling wines amongst the 50 Greats published here in their preferred wine retailer as most wines are "boutique" and therefore not mass produced. Best option would be to look online to see if the producers sell direct to the wine lover or if there are any online retailers selling the product.
We hope the results of the competition will encourage both the trade and the wine lover to find, try and enjoy the most exceptional sparkling wines at Christmas and during 2020.
To view the top 50 Sparkling Wines to try in 2020 click on the banner below: