From 157 Sparkling wines entered to the annual completion organised by Wine Pleasures, our judges tasted through premium bubblies from around the Old and New World to bring you the best 50 available for 2019. Anthony Swift, Competition Director looks at the results.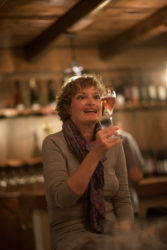 Once again, the competition to find the 50 Great Sparkling Wines of the World has popped a breathtaking blend of award – winning sparkling wines from around the world. Of the 157 sparkling wines entered from diverse terroirs and countries the top 50 are dominated by bubbles from Italy, Portugal & Spain.  Diverse too were the grape varieties used to make top quality sparkling wines such as Alvarinho and Touriga Nacional from Portugal, Glera, Trebbiano & Sangiovese from Italy, Macabeo, Perellada & Xarel.lo from Spain as well as the classic Champagne varieties such as Chardonnay and/or Pinot Noir made in Australia, Austria, Slovenia and the UK.
In the case of sparkling wines made using the traditional method these were classified and tasted according to dosage and ageing time on the lees. In many cases there was significant ageing on the lees giving wines great character and complexity. Gold medals and classified as Exceptional each with 97 points are Freixenet Can Sala by Freixenet (Penedès (Cava), Spain), Soldati La Scolca Spumante Brut Millesimato d'Antan by La Scolca (Gavi, Italy) and Adega de Palmela Medium Dry by Adega de Palmela (Península de Setúbal, Portugal). 
English new comers to the competition Blackdown Ridge and Court Garden both with vineyards in Sussex make a statement for English Sparkling wine with both obtaining Gold medals.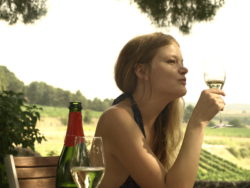 Sparkling wines made using the Charmat method were classified and tasted according to dosage. Most demonstrated a combination of great finesse with a fine mousse and crisp acidity. Three gold medals awarded for this method of production and classified as Outstanding: Eight Carat Cuvee Rosé by Geoff Johnston Wines T/as Pirramimma (McLaren Vale, Australia) , Mateus Sparkling Rosé Brut Baga And Shiraz by Sogrape Vinhos (Porto, Portugal), Viña Albali Sec by Félix Solís Avantis (Castilla La Mancha Valdepeñas, Spain
This year saw just 3 Frizzantes entered with Bonarda Cresta Del Ghiffi by Fratelli Agnes (Lombardia, Italy) gaining a silver medal and a place amongst the 50 Greats.
Quality was high. Traditional method vintage production dominated the competition with some nice prices, most ranging from €6 to €25 Euros. Charmat method production wines range from €5 to €15.
Bubble lovers will more than likely find it a tough task to find the sparkling wines amongst the 50 Greats published here in their preferred wine retailer as most wines are "boutique" and therefore not mass produced. Best option would be to look online to see if the producers sell direct to the wine lover or if there are any online retailers selling the product.
We hope the results of the competition will encourage both the trade and the wine lover to find, try and enjoy the most exceptional sparkling wines at Christmas and during 2019. To view the great sparkling wine discoveries for 2019 click on the banner below: