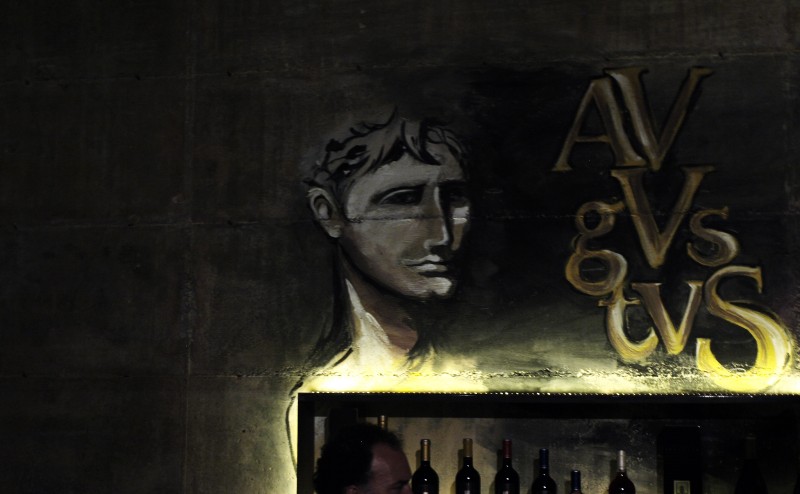 Close to the Mediterranean Sea and surrounded by mountains and vineyards, the village of Bellvei bears the name of "the beautiful neighbor" if translated from Catalan. Neighbor to what? We went exploring.
Our visit begins in the Cellers Avgvstvs (mind the spelling: the small winery is very proud of its Roman roots). Situated only three kilometers from the coast, Avgvstvs provides the fresh and warm Mediterranean breeze to its grapes and the most amazing garden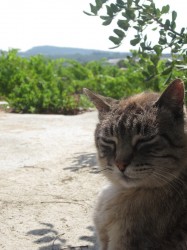 views to its visitors. Along with the guide, a vigilant guard cat greets us and follows the group during the whole excursion, proving to be a great entertainer for those who aren't allowed to drink wine yet and therefore not very keen on hearing about it.  Down in the cellars, we get our first taste of Avgvstvs gourmand vinegars, the most exquisite of which, Flavivs Reserva, has been aged in oak barrels for 20 years. And, of course, we finish off with an educational tasting of some of the finest Avgvstvs wines: the refreshing Avgvstvs Chardonnay, the sweetish Cabernet Sauvignon Rosé and the Merlot-Syrah – a young and light wine, perfect for a warm summer day.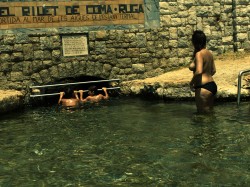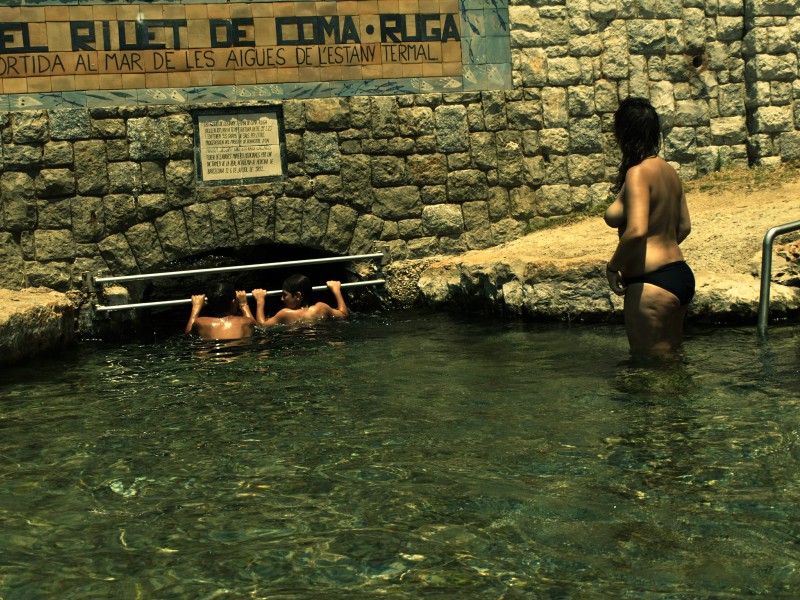 As we lazily enjoy the scenery from the high point of the Mirador at the hill top village of Sant Vicenç de Calders (which incidentely houses the oldest and largest working wooden grape press in a the Family Güel's home), the allure of the sea stretching just below us becomes irresistible – we must get closer. When it comes to beaches, Baix-Penedes with its never-ending coastline offers quite a choice (well, actually Baix-Penedes offers quite a choice in most pleasant things…). We go for Coma-ruga beach. A bit crowded (it is a family resort, after all), but in addition to the sandy beach and the mild sea, we also find a special reservoir – the Estany and Riuet Spring, which is not only a great fun in a hot day, but also famous for its miraculous effect on health, because of the unusually high iodine content in the water.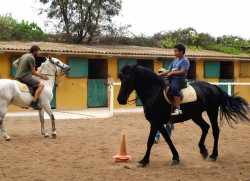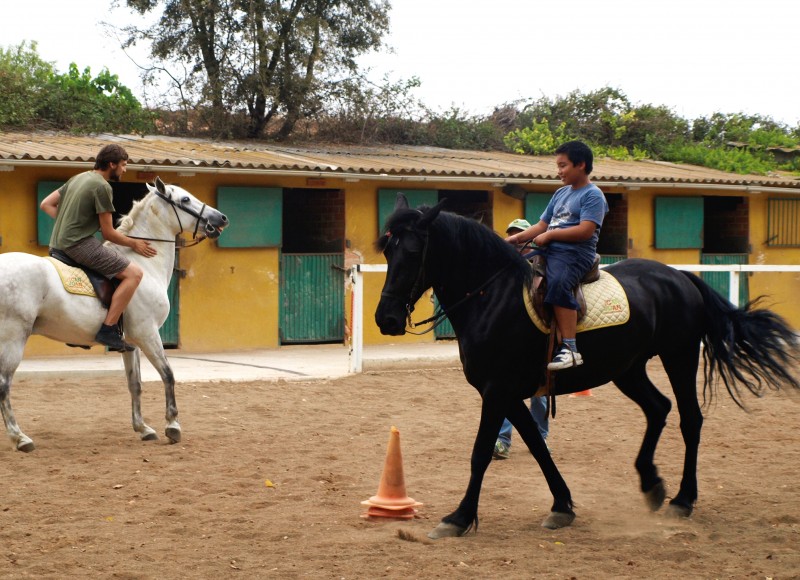 After lunch (and a little siesta, because one has to respect the local traditions), in the nearby Hipica Can Joan we find all kinds of small creatures that have mastered  the art of making people of all sizes go "awww". Baby rabbits, piglets, little birdies, ponies and horses, lots of horses, of course. Hipica Joan offers horse riding classes for all levels. As for us, the biggest dilemma is whether to try to get on the black or the white horse for a little trial. A tip: the white horse is more obedient and makes a total beginner look way more majestic.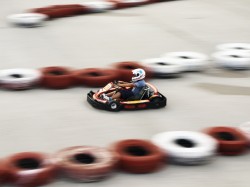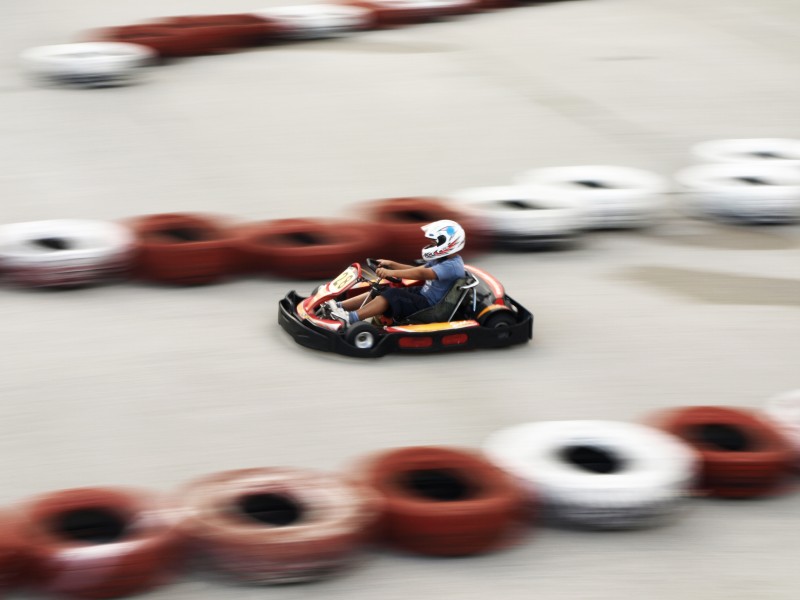 If one horsepower is just not enough for you, Karting Club Vendrell is the place to catch an adrenaline rush.  However, first the taste of speed and only then the taste of wine, we are being warned by the friendly instructor, as we put on our safety helmets. The adult circuit (1310 meters long) is said to be one of the best in Europe for kart racing. The other one is reserved for kids under 14, and if you are at least two years old, you can be a full-fledged driver (if accompanied by an adult). As for grown-ups: this is the moment to realize those secret fantasies we've gotten from all those F1 broadcasts.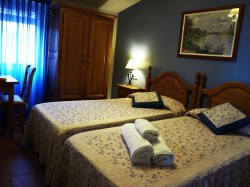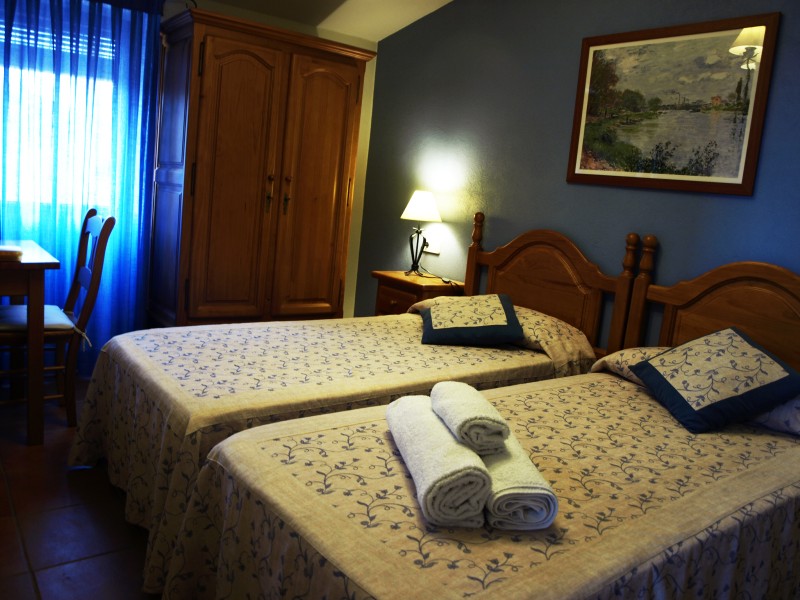 After a dinner of cocas, tortillas and lcoal cured meats (provided by Fonts Carniiseria) and, okay, a few great cavas and wines from Castell D'Or (50 Great Cavas 2011) , we finally go to sleep in the cozy Ca La Florinda, a rural guesthouse with three wheat spikes (the wheat spikes are for rural houses what stars are for hotels, we learn from Rosa our hostess), back in Bellvei. This family-run house has five bedrooms, each of them dedicated to a variety of grapes, two large terraces to fully enjoy the sunny days and an old- fashioned wine cellar.  Ca La Florinda not only has some small wine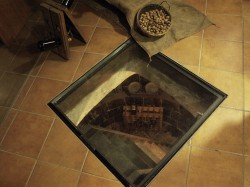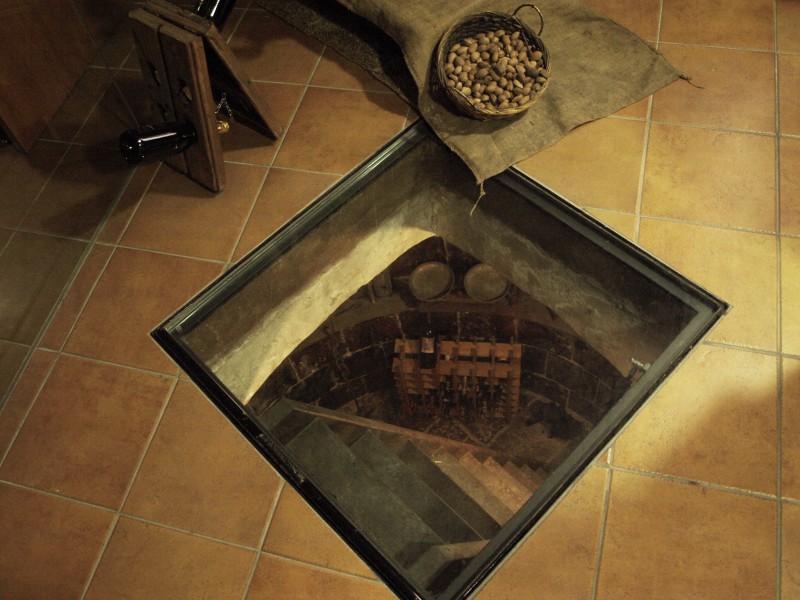 themed exhibitions, but also offers a selection of fine wines for sale, if you fall for the temptation.  Only four kilometers from the beach, it is the perfect spot for those who want to be close enough to all the fun places, while enjoying the peace and calm of a small village.
Next morning we are warmly welcomed in the Golf La Graiera facilities. Honestly, I know nothing about golf (unless minigolf counts) and the idea has always seemed a bit boring – but it is exceptionally beautiful here with the feel of nature and eye-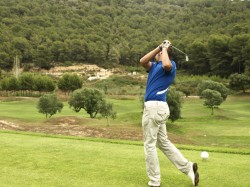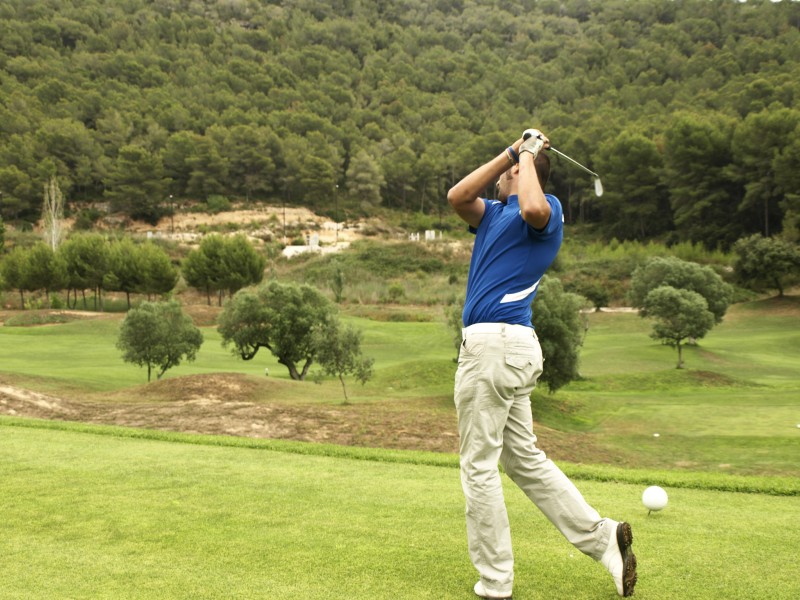 catching views all around. As we are given a ride around, we see the personnel stopping by the golfers, having a little chat and wishing them good luck. The atmosphere can be characterized as… well… I could call it "I wish I knew how to play golf". Plus, the manager tells us that she hopes to create a link between golf and wine tourism.  Sounds just perfect. Come in Wine Pleasures!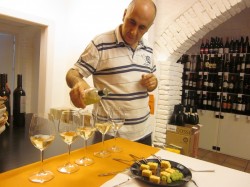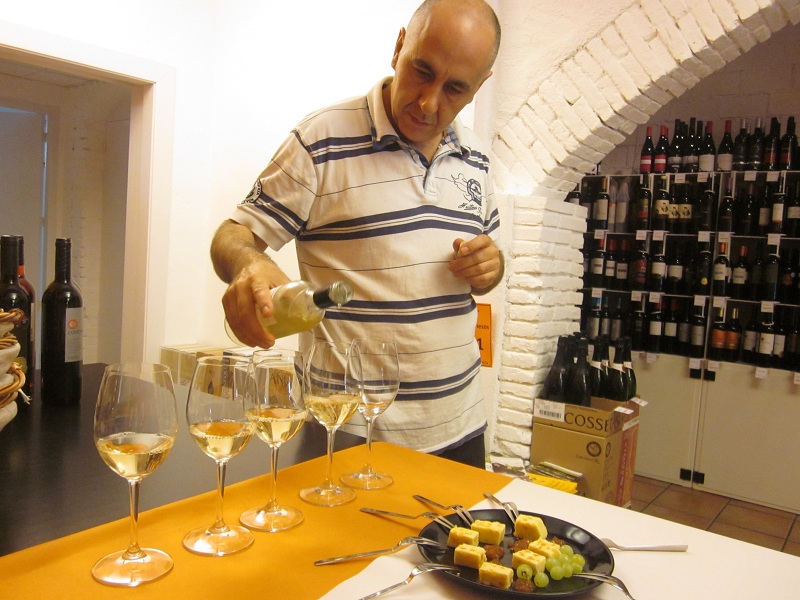 Our last stop is Xerigots, a small cheese (and wine) boutique in Villafranca del Penedés, which has a large selection of products from different countries. Blue cheese? So yesterday. Think green, orange, violet… any color, actually. Among the wide choice of traditional gourmand cheeses, here you can find some unusual, borderline weird combinations of cheeses and a variety of berries or fruits. Xerigots also offers a taste-buds tickling cheese and wine (from Catalunya) matching every midday. Originally it is known as "wine and cheese marriage" which seems to be a rather serious commitment then, if you think about it.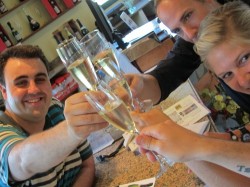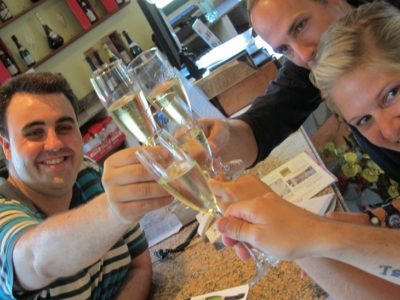 Besides the obvious- sun, sandy beaches, great wines and breathtaking views, another reason to love Penedès is its dual nature. At one moment you can be sunbathing near a beach resort, and the next moment you're hiking up in the limestone hills. Today you can get lost in a crowd of tourists, and then tomorrow you will find yourself being the only foreigner in somewhere which seems to be the tiniest village in the world. One day you are drinking great DO Penedès and DO Cava wine… no, wait…that doesn't really apply here. The other day most likely you'll still be drinking great  DO Penedès and DO Cava wines and in the case of the latter one of the 50 Great Cavas! Cheers!
Alise Zarina
Photos: Toms Šķēle & Jethro Swift
Video: Toms Šķēle