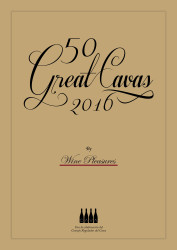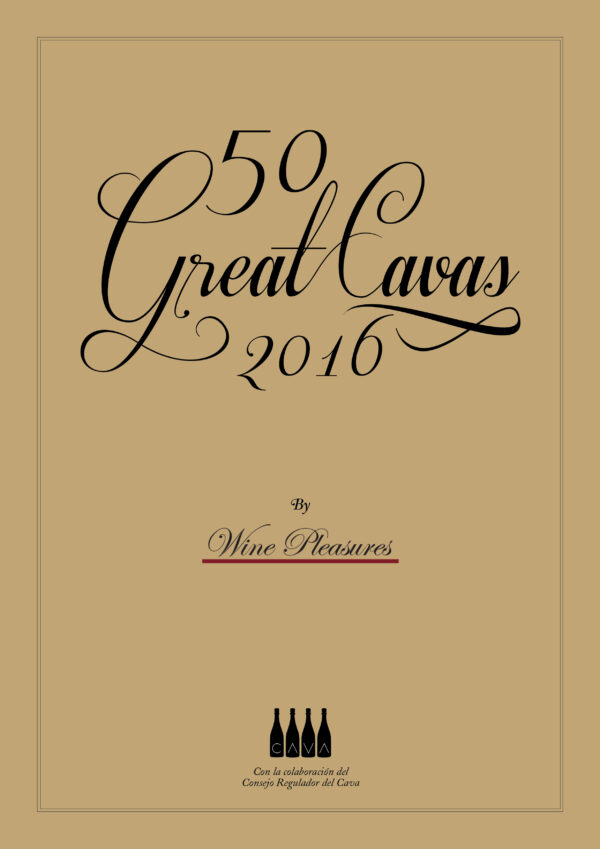 The 2016 edition of 50 Great Cavas takes the form of a stunning illustrated 154 page full colour collectable book and contains the Gold and Silver medal winners with photos and evocative tasting notes for each. The book, written in English is a sumptuous guide to discovering Spain's most interesting and exciting Cava producers. The book looks at the history of Cava, outlines how Cava is made, clarifies the different Cava styles, spotlights successful regions and recognizes outstanding producers. A two page captivating article on all of the participating wineries covering family history, winery philosophy, grape varieties, location and wine tourism options can also be found in the book.
If you are part of the wine trade or you simply just love discovering great Cavas either at home or when taking time out in Barcelona, La Rioja or Valencia, 50 Great Cavas 2016 – The Book is a must – have. This is the best-selling annual publication on Cava and is available to purchase for just €22 – includes VAT + p&p.
50 Great Cavas 2016 – The Book was produced with the collaboration of the Consejo Regulador del Cava. The book measures 21.1 x 0.9 x 29.8 cm
Watch 50 Great Cavas 2016 – The Video here:
50 Great Cavas 2016 – The Video from Wine Pleasures on Vimeo.
In Stock.
A Great Gift!
Buy a copy of 50 Great Cavas 2016 here:
Oops! We could not locate your form.