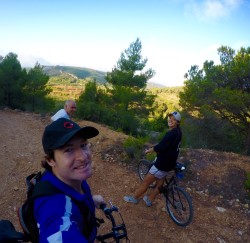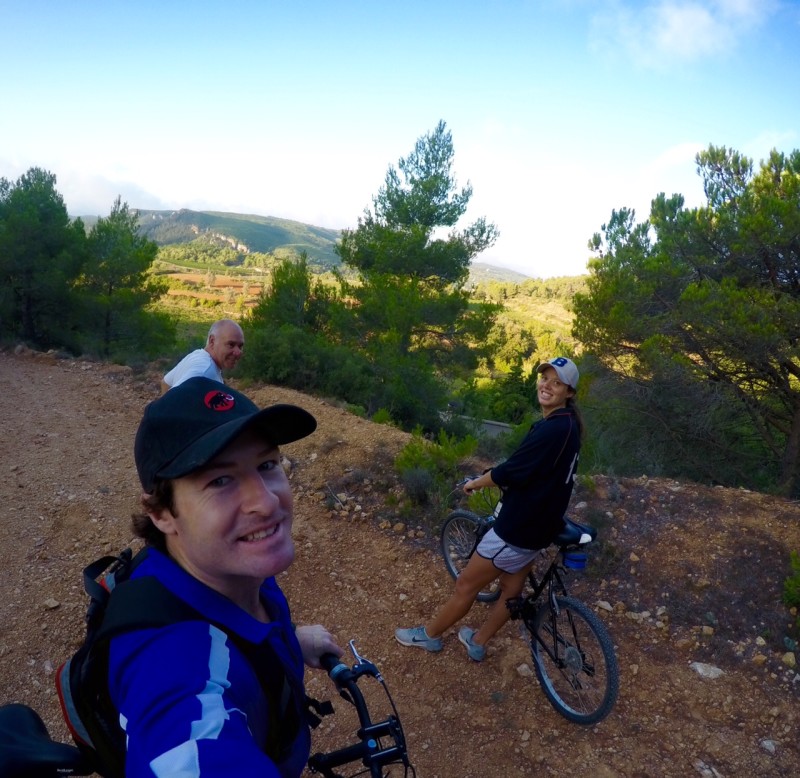 There is no better way to start a day than with a scenic, educational cycle through the wine valleys of the Penedès. We started at 7am just as the sun was spectacularly lifting the fog from the valley. The morning ahead was bound to be good, and we couldn't wait!
We started at Wine Pleasures, in the High Penedès at approximately 700 metres. From here we began with a steady uphill for 3 kilometres to our highest point of 800 metres or so. The fog was lifting and the view back over the valley was beautiful. There was not a sound to be heard apart from the quiet murmur of a grape harvester and its team of tractors going about their  harvest.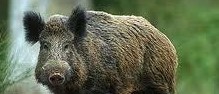 We started a fairly steady decent down, due to a combination of loose gravel and a few steeper sections, all of which added to the excitement. Just to make sure we were wide awake, a large wild boar darted quickly across the road just 5 metres ahead of us! With our heads working overtime with concentration we passed some remarkable viewpoints, stopping at many for a few photos and a drink. Cava expert, Anthony Swift of Wine Pleasures, explained at each stop what we were seeing and how this related to the growth, harvest and unique taste of the Cava from the region.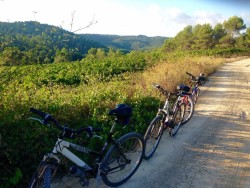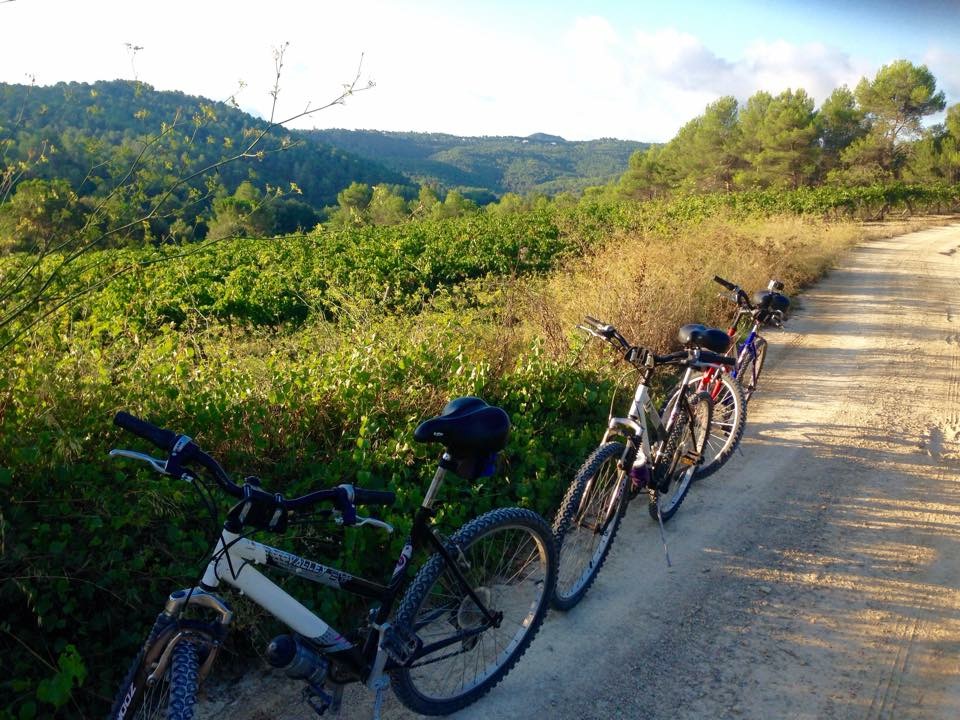 As the sound of machinery got louder, we hit a nice easy decent and I actually decided to take a tumble and really investigate the surface we were riding on. Anthony showed a lot of sympathy whilst Josie showed very little between bursts of laughter! All was good and around the bend was where the action of harvesting was happening.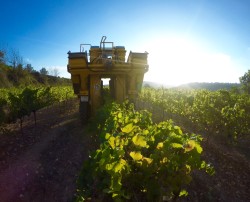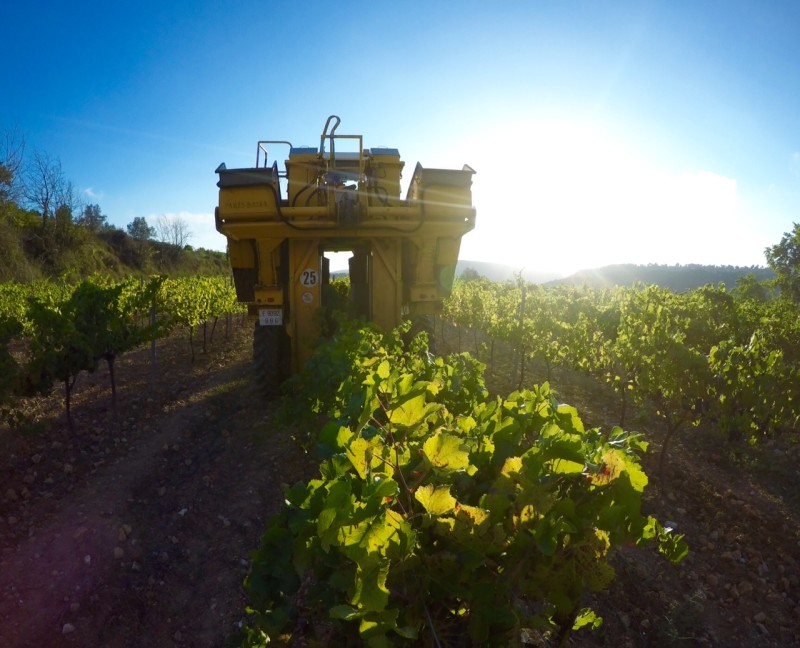 We parked up and entered the busy domain of a Parés Baltà Pinot Noir grape harvest. The hype of activity was exciting and everyone working was very welcoming. Anthony ran through the basics of what was going on, in particular the fact that red grapes in the Penedès valley are in a minority, and between the tractor and harvester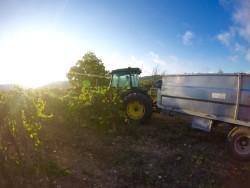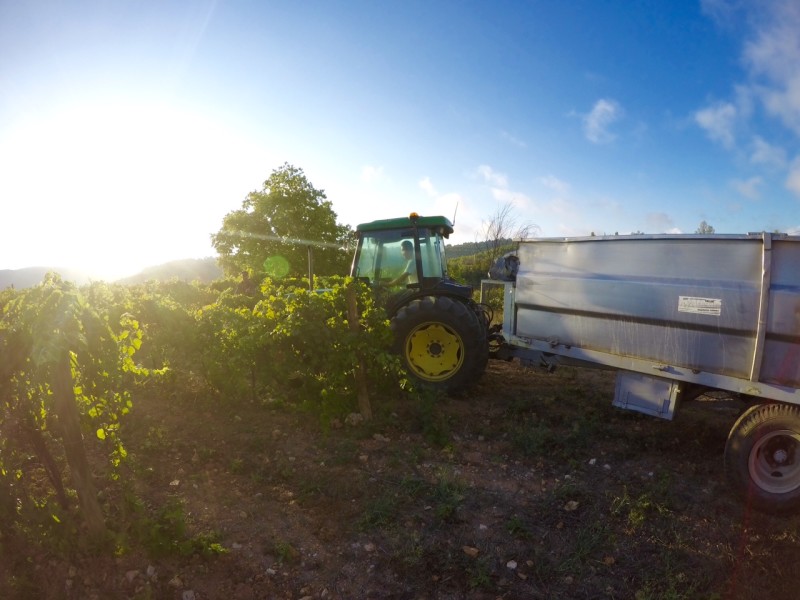 driver and the hand pickers cleaning up any missed bunches you could tell there was a passion associated with what they were achieving. Parés Baltà has over 200 years of history stemming back to the 1790's, so it is no surprise there is pride within the work. As well as this, over the 5 estates owned by Parés Baltà  in the region,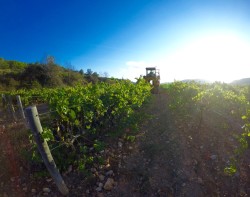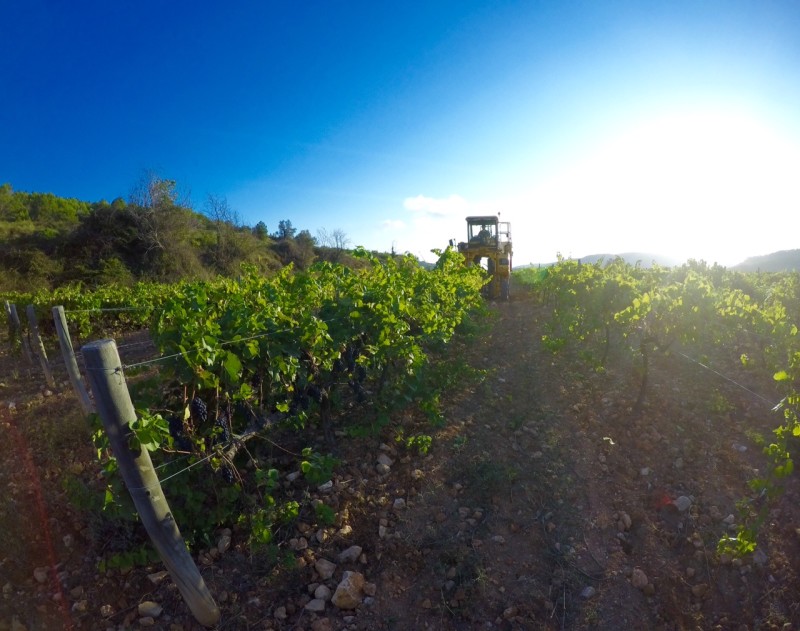 100% of their wines and Cavas are organically certified. We even heard how they use flocks of sheep to graze in the vineyards which in turn provides a vast amount of natural fertiliser. After learning of the harvest technique and general processes of the Parés Baltà  team, we were given a bunch of Pinot Noir grapes and hit the road.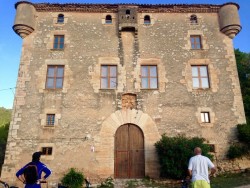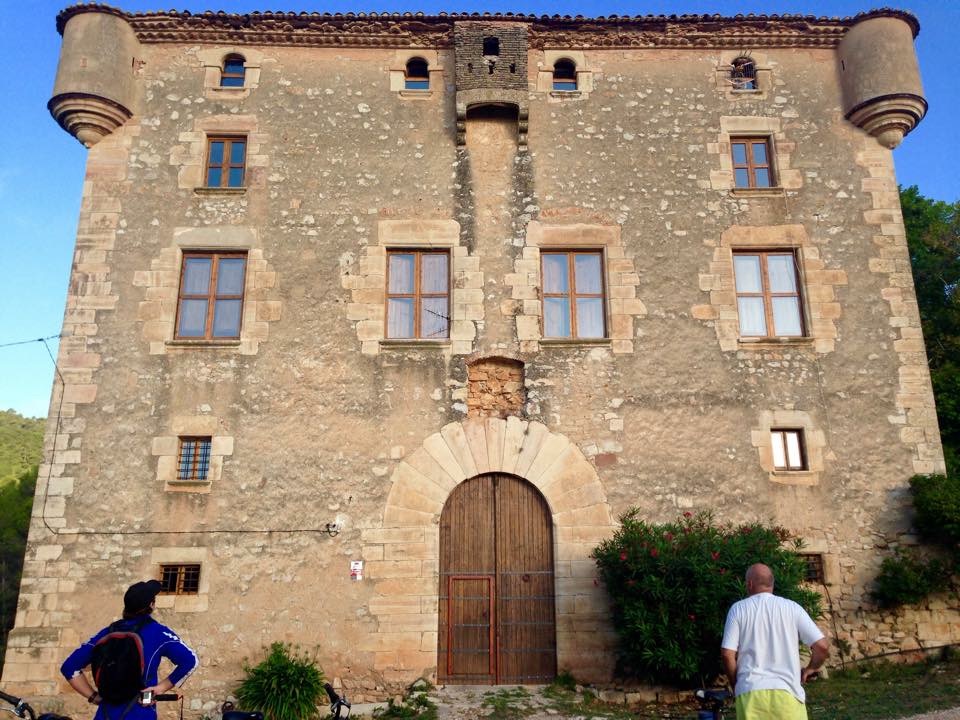 The ride home was again extremely scenic weaving through roads lined with vineyards and steady inclines and declines perfect for 8 o'clock in the morning. Our last stopover was at Hemmingway House, a spectacular mansion shaped very much like a castle. At the top of the house there is a visible oil pouring hideaway right over the doorway so I suspect it had castle like duties in the past. After a few stories, pictures and a drink, it was time to return for breakfast.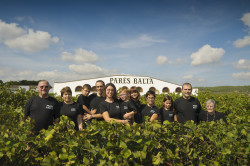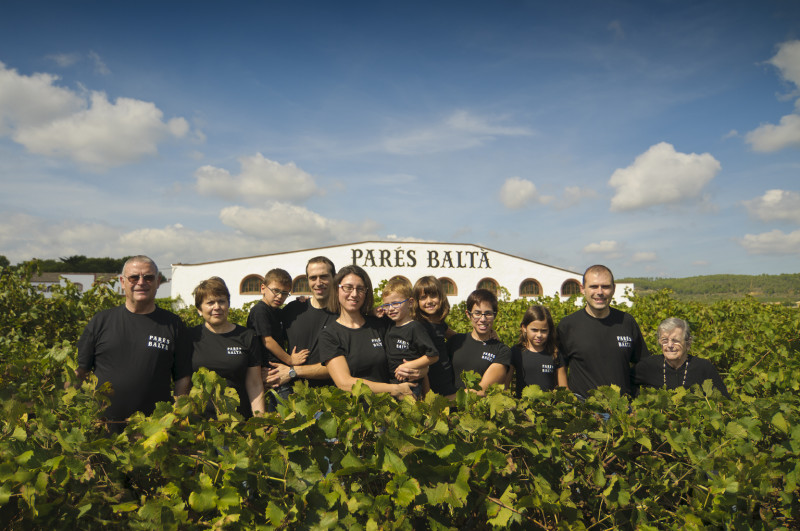 The 2 hours we had been a fantastic start to the day and we felt knowledgeable and energised for what lay ahead. Again I cannot  recommend Wine Pleasures enough. The gear and information providing is great and the general vibe of the tours are always positive. Parés Baltà  are an extremely well reputed producer of wine and cava in the region and feature in this years edition of 50 GREAT CAVAS, and I can see why. The staff was extremely nice and the way in which they operate seemed to be about more than just a grape harvest. Parés Baltà  also do daily tours of their winery.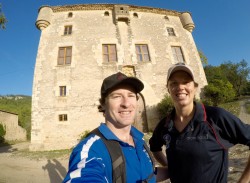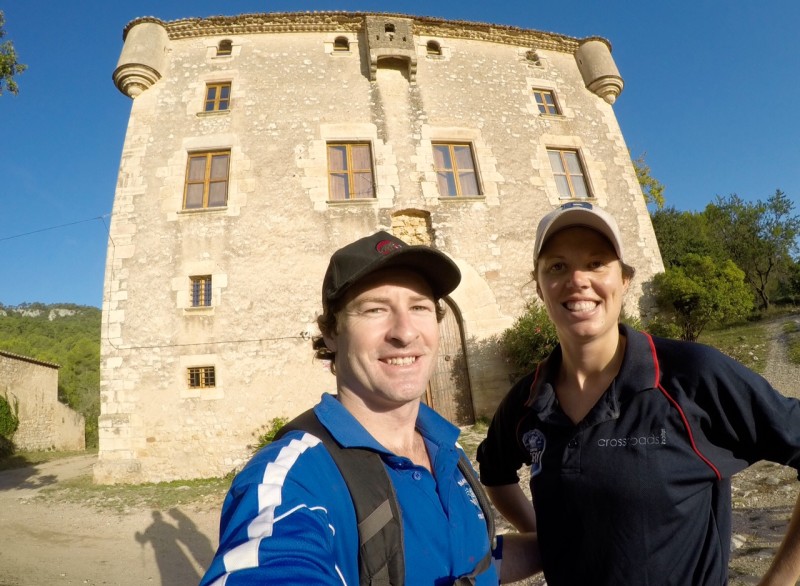 We had a great morning and would not hesitate doing it again!
Doug McIntosh & Josie Hudson, Wine Trail Travellers from Australia.