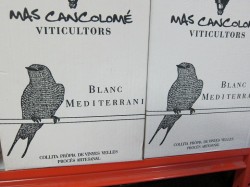 The XVIIIth-century enchanted country-house of premium producer Mas Can Colomé (MCC) sits romantically atop a hill surrounded by 40 hectares of vines. The Almirall family have worked this land generation after generation to firmly put their stamp on the wine world. The two brothers behind the operation (Pere Lluís and Joseph Almirall) work alongside Pere Rafecas and Joan Fusalba to hand produce and promote MCC between the four of them.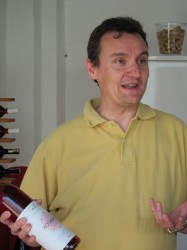 Ninety percent of MCC's success is a direct result of the quality of the grapes. This is evident through their first-warning system (a vine is grown near the house to be checked everyday for signs of fungal diseases and disorders), the strong attention paid to every single parcel of vines to understand its particular characteristics and the employment of biodynamic practices.
The vines themselves range from 45-55 years old with about 50,000 bottles being produced a year from MCC. One of the interesting aspects about MCC wines is the personalization of their different products. This ranges from the shape of the bottle to the labels used. Every product has a story to tell which invites you to learn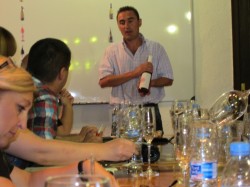 more about the family and place behind the MCC name. See our tasting notes in the e-book 50 Great Cavas
The magnificent setting of MCC is the perfect way to spend a day out in the Penedés with tours ranging from 1-3hours including: a visit of the facilities, technical explanation of the different wines and a wine tasting with scrumptious appetizers or specially tailored gastronomic experiences in their 'Celler d'En Pep'.