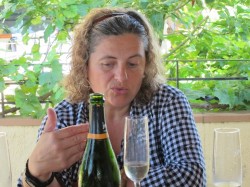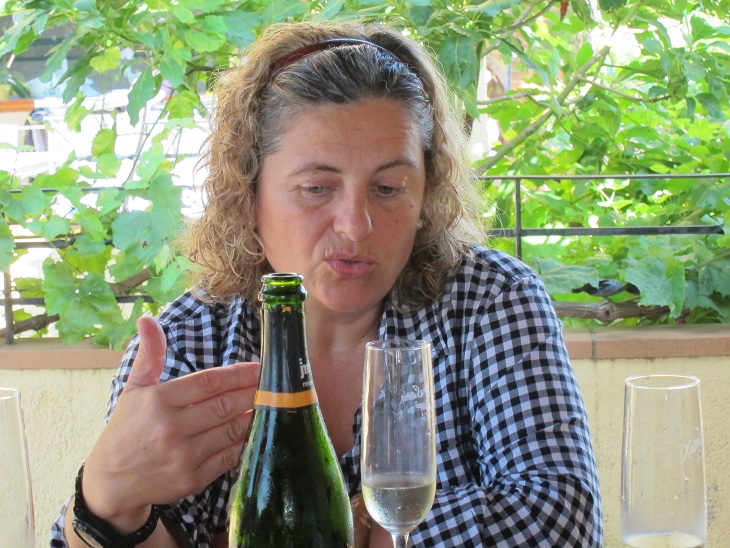 As I sipped my glass of 2007 Brute Nature Reserve and reached for a second piece of coca, the traditional cream and pine-nut pastry made in this region of Spain, Mrs. Ferret explained to me just what made Ferret Guasch's Cavas different from the rest. Quality, quality, quality, not quantity she said…and the fact that their wines are easy drinking and don't bubble back up your throat or give you a headache in the morning (whew!)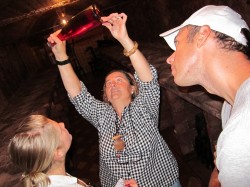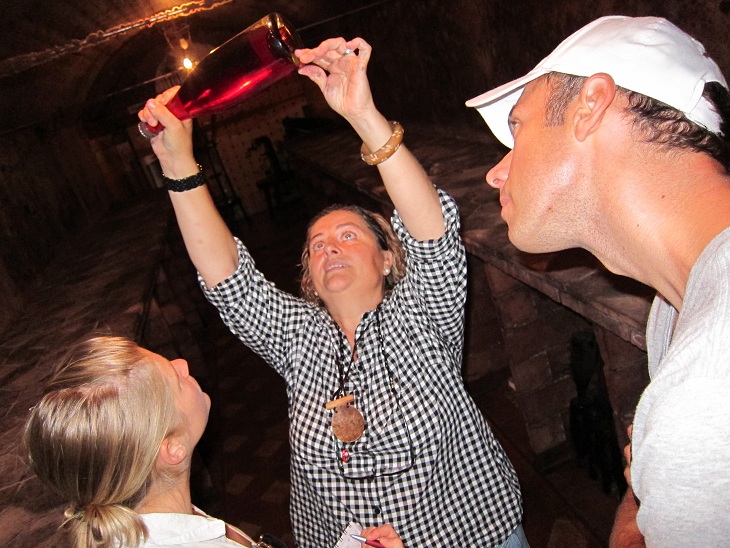 While on Josep and Maria Ferret´s breezy back porch, looking out over their vineyards and two level cellar and guest reception area, it's hard to imagine the one room operation where it all started in 1907. That building is still there today, but since then the family has added on a larger cellar, more storage facilities, a system for private labeling wines for restaurants, and of course, a whole slew of modern machines for making, bottling and aging their wines.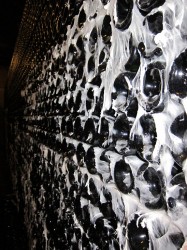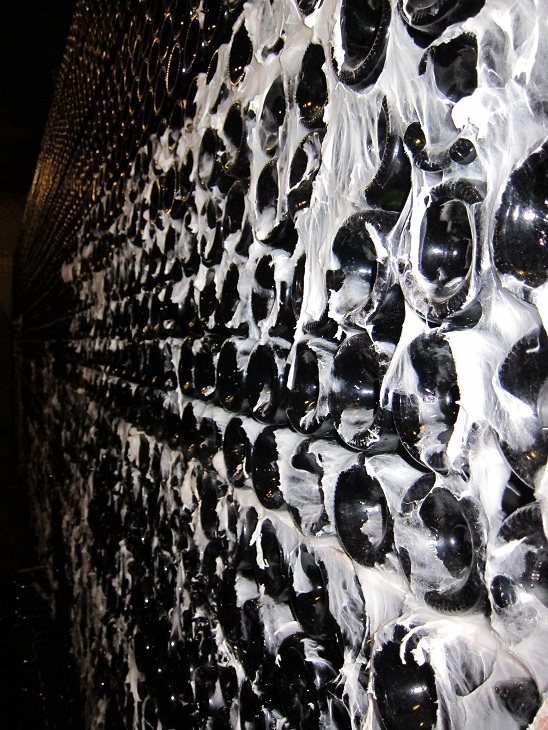 At Ferret Guasch, they make a line of still wines too, but it's clear that Reserve and Grand Reserve Cavas are what they do best. This is obvious not just to those who have tasted their sparkling gems on property, but also to the many restaurants seeking to put their own name and personal label on the winery's Cava.   .
A lot of wineries like to portray themselves as small family owned and run operations, but this one is the real deal. Mr. Ferret's father started making wine in the 40's, and after a lifetime of working alongside him, Josep and Maria decided to strike out on their own in 1997. Now, with their son in charge of the cellar, Mr. Ferret himself doing the sales, and Mrs. Ferret taking care of visitors like us, this family is no doubt headed for many years of sparkling success.See our tasting notes in the e-book 50 Great Cavas