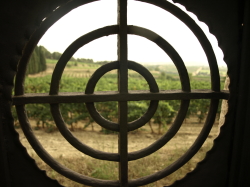 A Dream Team  of 6 influential writers and photographers will soon be descending on the Penedès wine region to discover some of the 50 Great Cavas 2014. They will be visiting wineries, matching cavas with local delicacies such as Fideua, Calçotada, Xató del Vendrell, Escalibada con arenque y uva, Cazuela marinera de sepia con albóndigas, Meloso de cerdo ibérico con salsa de Ànima, Bacalao con espinacas a la Catalana y "All i Oli" de miel, Gallo del Penedès con ciruelas y piñones (is your mouth watering yet?)  and taking time out to discover Museums and other places of cultural interest. Accommodation  options in the region will also be tried and tested ranging from romantic rural accommodations to charming 4* accommodation
There will be non-stop Instagramming from the photographers and Tweeting from the writers. Numerous print based articles around the world are expected to feature the 50 Great Cava tour. The Dream Team will also be joined by Oriol Ripoll, Director of Online Wine Shop Decántalo. Follow events on twitter #50gc #cava #penedes #enoturismo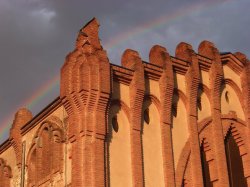 Monday 6 October
15.30 Arrive & meet Sant Sadurní D'Anoia
16.00 Check in Hotel Sol i Ví
17.00 Transfer to Nulles
18.00 Visit, tasting and dinner in Adernats
22.00 Accommodation Hotel Sol i Ví & free time 
Tuesday 7 October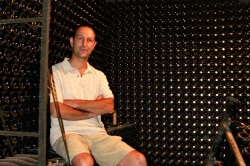 07.00 – 08.30 Breakfast
09.00 Transfer to Puigdàlber
09.30 Visit and tasting at the Mas Codina winery
12.00 Transfer to Subirats
12.30 Visit, tasting and lunch at the Llopart Winery
16.00 Transfer to La Beguda Baixa
16.30 Check in Barcelona Golf Hotel & free time
18.00 Transfer to Avinyonet del Penedès
18.30 Visit, tasting & dinner at the Cuscó I Berga winery
22.00 Accommodation Barcelona Golf Hotel & free time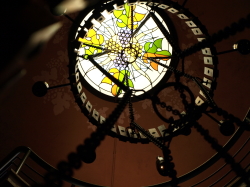 Wednesday 8 October
09.00 Transfer to Vilafranca del Penedès
09.30 Visit of VINSEUM, Museu de les Cultures del Vi de Catalunya
11.00 Cava tasting in VINSEUM by Mascaró
12.00 Transfer to Sant Sadurní D'Anoia
12.30 Visit, tasting and lunch at the Juve i Camps winery
16.00 Transfer to Vilafranca del Penedès
16.30 Presentation & Tasting at the Consejo Regulador del Cava
18.30 Transfer to Llorenç del Penedès
19.00 Check in Cal Jafra & free time
20.00 Dinner in Cal Jafra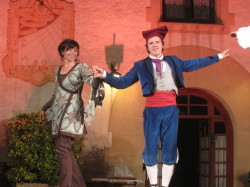 Thursday 9 October
09.00 Transfer to Vilanova I El Geltrú
09.30 Visit of the Museu del Ferrocarril de Catalunya
11.00 Cava tasting in the Museu del Ferrocarril de Catalunya by Dominio de Vega
12.00 Transfer to Odenà
12.30 Visit, tasting and lunch at the Bohigas winery
16.00 Transfer to Subirats
16.30 Check in Accommodation Masia Olivera & free time
18.00 Transfer to Vilobí
18.30 Visit, tasting and dinner at the Vallformosa winery
22.00 Accommodation Masia Olivera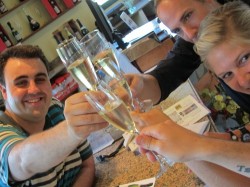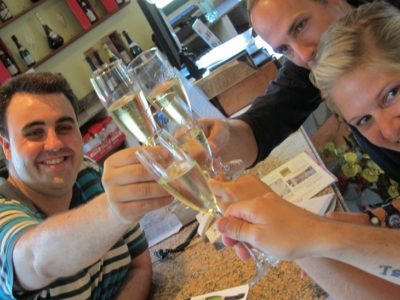 Friday 10 October
09.00 Transfer to Sant Sadurni D'Anoia
09.30 Visit of the Centro de Interpretación de Cava – La Fassina de Can Guineu
10.30 Cava tasting the La Fassina by Celler Vell
11.00 Visit, tasting and lunch at the Canals i Munné winery
15.00 End of Media Trip.
Make sure you get your free copy of 50 Great Cavas 2014  whether you are looking for cava styles to explore, outstanding wineries to visit or professional tasting and reviews it is certainly a must.
Follow the trip as it happens on Twitter @50greatcavas and on Facebook: 50 Great Cavas and feel free to join the conversation.
Meet the Dream Team: