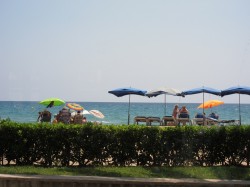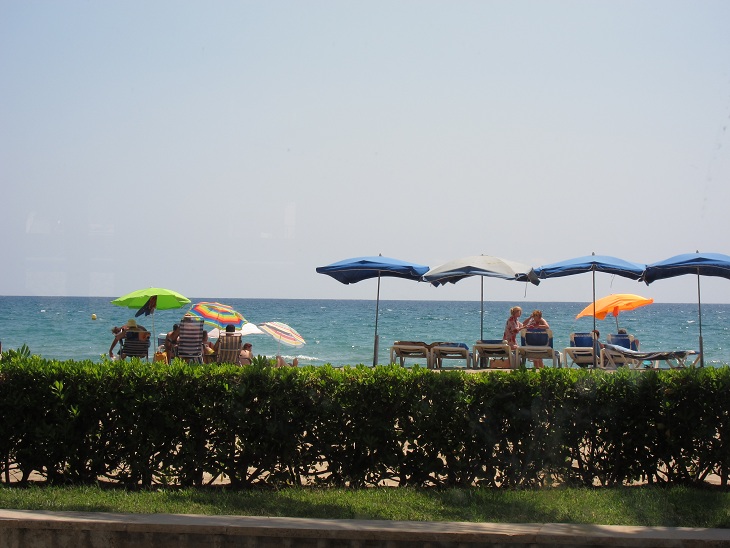 The serene blueness of the Mediterranean Sea, the funky modern red, grey and white décor and the pure tranquility that washes over you is what you can expect when dining at the trendy new restaurant and lounge 'Latitud 41'. Located on Calafell beach promenade at the Hotel Kursaal there is a mix of relaxation and elegance in the air at this up and coming restaurant.
Recently I had the chance to dine here with fellow Wine Pleasures associates and Alberto Pleguezuelos from Key Digital Marketing. We were seated right by the window in order to make the most of the beautiful beach view. Our charming and delightful waitress Rita was extremely friendly and spoke fantastic English, which was extremely helpful since my Catalan is not the best!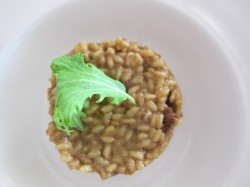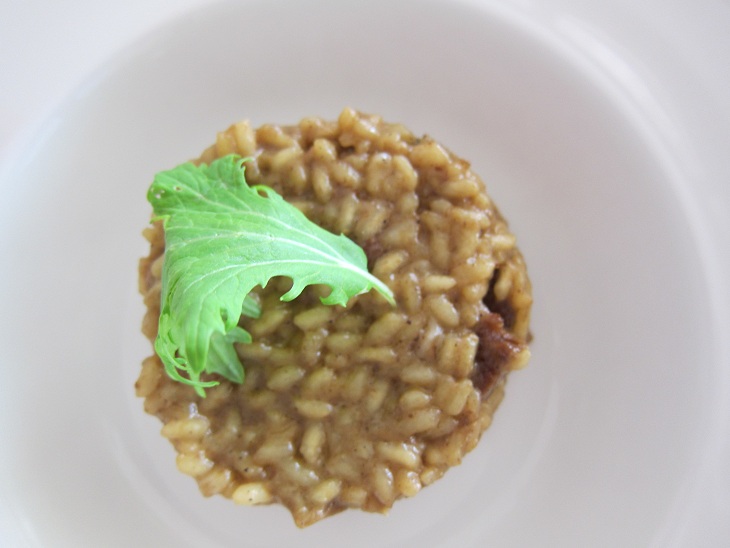 The Chef, Marc Lagrifa, likes to compliment the restaurants aesthetics and surroundings with the gastronomy, which results in the food being a fusion of innovative modern cooking in a Mediterranean style.
The afternoon kicked off with a beautiful aperitif of Mas Can Colomé Brut Nature Cava (one of the 50 Great Cavas for 2011) ; a crisp fresh bubbly with essences of orchard fruits, almonds and pastry. The first course was a 'rissotto de ceps amb perfum de trufa', a wild mushroom risotto with a truffle perfume. I have to admit it was divine, the mixture of mushrooms with the creamy parmesan of the risotto and truffle hint to end it off left you wanting more.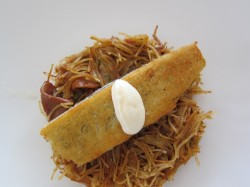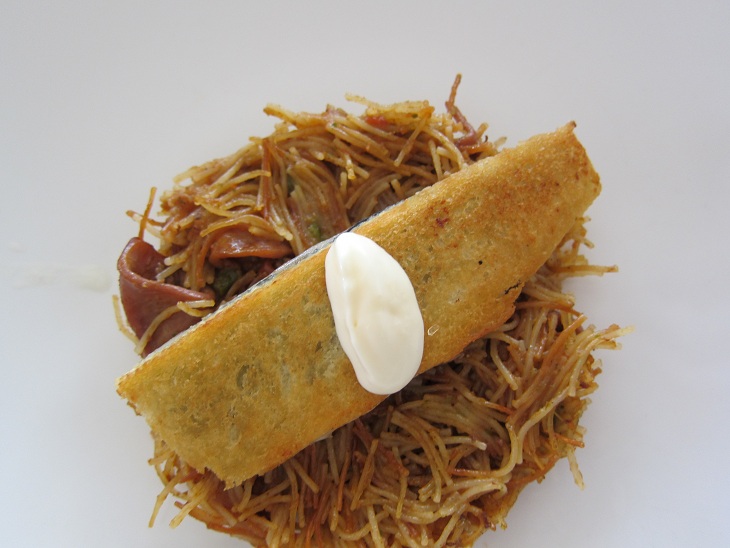 The second course consisted of an 'arossent de fideus amb conanes I cruixent de barat', angel-hair noodles made much the same way as a paella with a crispy fish parcel on top and a touch of alioli sauce. This course was rather intense; the fish was strong which even overpowered the aioli. We matched this with the Mas Can Colomé Blanc Mediterrani, a blend of Xarel-lo, Macabeu, Parellada and Muscat. The quince sweetness cut through the intenseness of the meal leaving a nice fresh taste in the mouth of apples, citrus fruits and white flowers.
By this time I was feeling rather full and lets just say I was definitely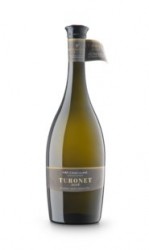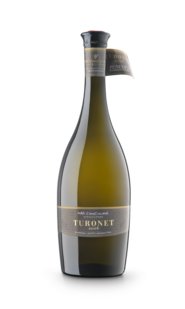 feeling that Friday feeling by this point. Our third course came out, 'arròs caldos de cabra de mar', a spider crab in a rice soup.  I don't think I could fully appreciate this meal as much due to my expanding waistband. However I dug in and even though it was good, I was a bit disappointed with my bits of crab as even with my crab cracker I got only a tempting pinch of that succulent meat that hides inside. Also with no finger bowls I felt a bit cave-womanish and had to discreetly excuse myself to go wash my fingers after I had finished. The highlight of this course would have to be the wine – Mas Can Colomé Turonet, a blend of Chardonnay, Xarel-lo and Sauvignon Blanc. The Sauvignon Blanc definitely stood out in this wine, which matched the meal perfectly with its tropical fruit bowl of flavours and a nice grassy acidic oomph.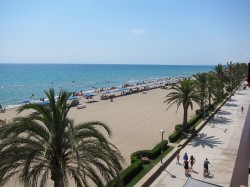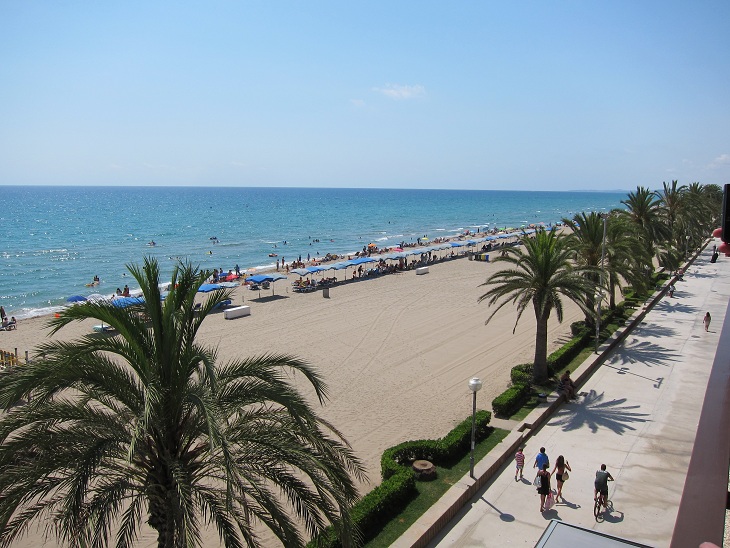 To finish off the meal despite my protesting stomach I opted for a watermelon sorbet, which slipped down superbly and ended off a great afternoon just in time for a much-needed Spanish siesta. I would definitely recommend visiting Latitud 41 and Hotel Kursaal if only for it's superb location, however I strongly believe that over time this chill out restaurant will be making gastronomy headlines.
For reservations or more information please check out the Hotel Kursaal website  
Casey Ewers, wine and travel blogging for Wine Pleasures