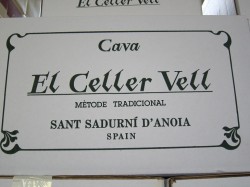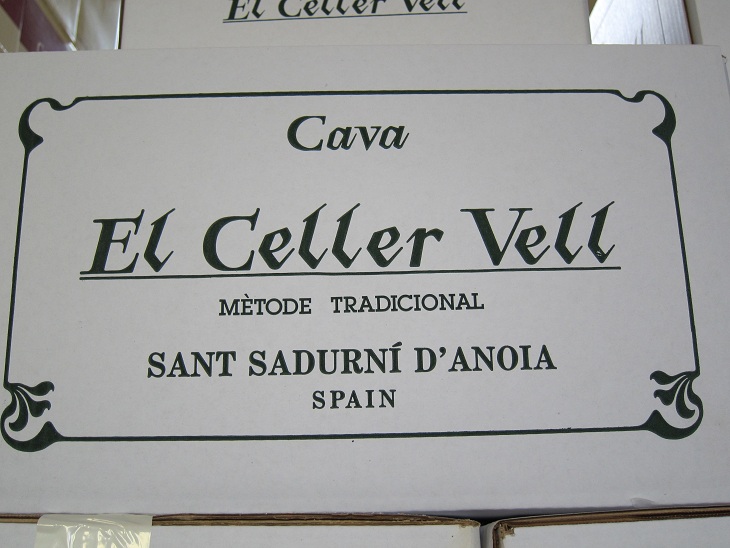 Celler Vell overlooks the town of Sant Sadurni D´Anoia, sitting proud on the landscape marking its claim as a family owned and run winery.  Founded in 1954 by Pere Estruch Casanovas, his sons now run the business.  We are greeted by Josep Rovira and are instantly struck by his honest and relaxed manner.  He explains a little about the history of the winery before showing us inside.
Like most of Spain in August, the winery is quiet as the majority of workers are on holiday.  The winery is intimate, with three floors all devoted to the Cava process.  A warm breeze floats through the bodega as Josep continues the tour.  Josep himself trained as a lawyer but decided to continue with the family tradition of Cava production.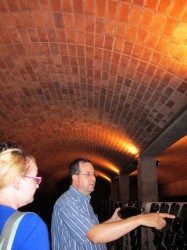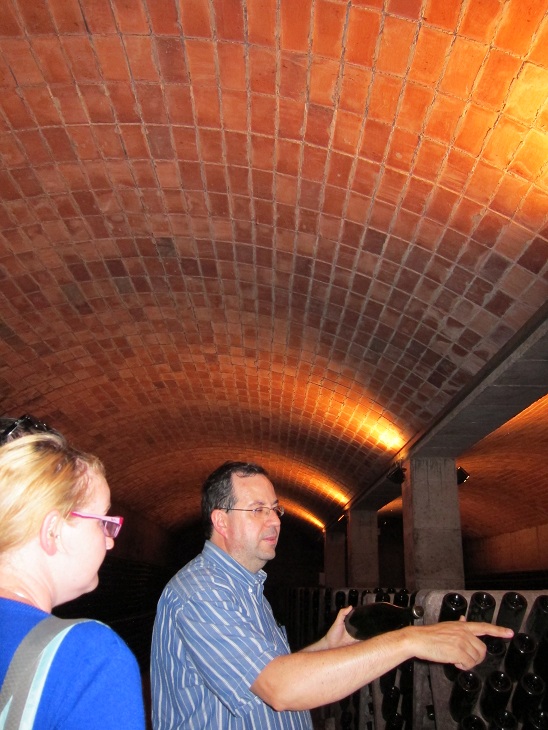 We are led downstairs into the cellars and shown how the winery operates.  While the focus is on creating a truly authentic Cava, Josep is happy to admit that they have incorporated machinery to help with the laborious tasks such as riddling.  There is a stillness down the cellar but with an air of excitement, like a theatre hall waiting for the show to start.
The winery has plans to expand and build a hospitality room to host visitors and hold events.  While the focus at the moment is on the home market, with sixty to seventy percent of the cellar´s consumption in Catalonia and the rest in and around Valencia, there are plans to start exporting to Belgium, Sweden and Germany.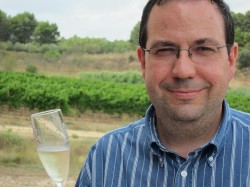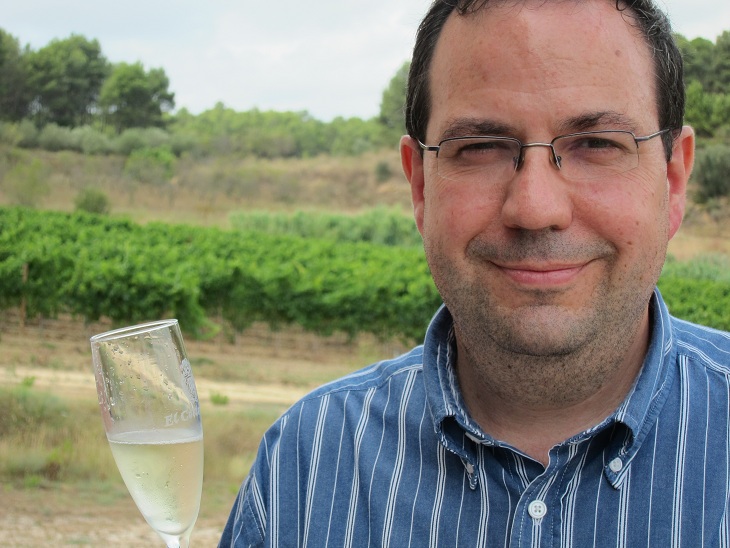 Finally we are led back upstairs to taste their top wine ´Les Solanes´.  Partially fermented in oak barrels and made from Xarel-lo, Chardonnay and Pinot Noir, the wine has a rich mouth feel which coats the palette.  The oak provides the wine with a velvety and creamy texture that is sometimes lacking from other Cavas.  On the palette, there are notes of tropical fruits and banana. See our tasting notes in the e-book 50 Great Cavas
Cellar Vell´s warming and friendly atmosphere reminds us that Cava is more than just a wine; it is a culture, a series of traditions and a way of life that demands to be noticed.
Matthew Smith