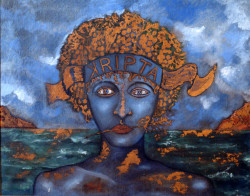 A visit to Agustí Torelló Mata winery in Sant Sadurní d'Anoia is an insight into the development of the Cava industry in Catalonia and one of the many prestigious Cava producers in Spain.
The winery was founded by the extraordinary Agustí Torelló, who despite being born into a family of tailors and musicians has made Cava his profession for over five decades. Working with his uncle from the age of 13 at a now neighbouring Cava producer, laid the foundations for a career in the production of quality Cava. Consequently, Agustí Torelló set up the first wine analysis centre in the region and established a promotional body, the Cava Guild, in the 1950's. Additionally, during this time he also managed other international Cava brands all of which advanced his reputation for excellence on the international stage.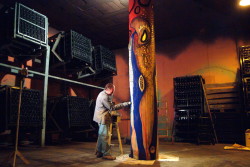 Agustí Torelló Mata Cava reflects the unique terroir of the Penedès. The geological structure that makes up the Penedès, produces three distinctive viticultural areas each with its own wide variety of soil and micro climate. At Agustí Torelló Mata, local grape varieties are planted in the region where they can grow to their optimum in the most favourable conditions. The Macabeo variety is grown in the Penedès maritime zone, Xarel·lo in the central zone and Parellada in the upper zone of the pre coastal mountain range.
Great effort goes into the production of the winery's Reserva and Gran Reserva vintage Cavas which are hand crafted from the winery's own blends. Sustainable and ecological viniculture is practiced and organic treatments are used on the vines. Grape yield is limited to ensure the quality of the grape and the harvest is gathered by hand at the optimum moment of ripeness to ensure a perfect balance of aroma, sugar and acidity.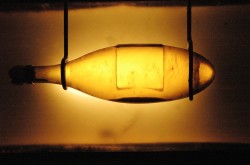 The showpiece of the winery is the celebrated Kripta Cava, created in the 1970's. It is aged for 5-6 years on its lees to produce a full bodied Cava. Undoubtedly a collector's Cava, the amber green bottle is reminiscent of a Roman amphora and the label has been created by artist Rafael Bartolozzi.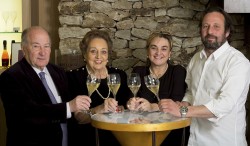 The relationship between renowned Cava production and modern art further extends to the winery itself.  Agustí Torelló Mata is home to contemporary installations and art work, dotted around the sleek, modern setting. Entering the winery, a spectacular fountain, created from the amphora-shaped Kripta bottles, greets the visitor and sets the scene for further contemporary sculptures and video installations showcasing grape growing and Cava production through the seasons.
Visits by appointment.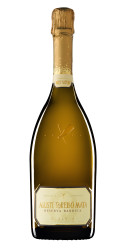 Agustí Torelló has 4 Cavas amongst the 50 Great Cavas 2016:
Kripta 2008 with 97 points (Gold medal)
Gran Brut 2009 with 97 points (Gold medal)
Gran Reserva Barrica 2010 with 95 points (Gold medal)
Brut Nature Gran Reserva 2010 with 93 points (Silver medal)