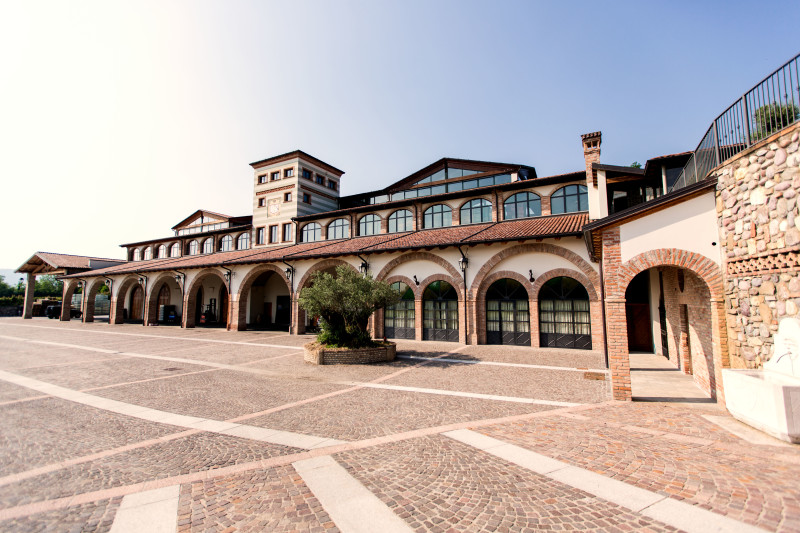 The Corte Aura winery creates outstanding sparkling wines of the Franciacorta region. Franciacorta is a small wine-producing area in Lombardy, northern Italy. It is famous for its high-quality sparkling wines, which are made very much in the image of Champagne. The Franciacorta wine region is located in the Brescia province, in the hills immediately south east of the foot of Lake Iseo.  Corte Aura is located in the area of Adro in the province of Brescia. The commune of Adro lies at the feet of Monte Alto, about 6km from Lake Iseo in the south western area of Brescia. Monte Aldo protects the vines from wind and fog and enables the creation of a perfectly temperate climate for the cultivation of grapes. The small village of Adro has been considered an ideal place for the cultivation of for thousands of years. This is also confirmed by the emblem of the town on which is depicted 3 bunches of grapes.
Federico Fossati, the "Soul of Corte Aura", was born in 1978.  He came from the Veneto to the region of Lombardia with the determination to produce a Franciacorta of exceptional quality and to reap the benefits from the land, bringing together the particular characteristics and the typicality of the soil to achieve a high standard of wine. Motivated by this desire, Federico Fossati left behind a career in accounting to dedicate himself completely to the fulfillment of his winemaking dream and saw his future in Adro, Franciacorta.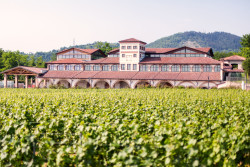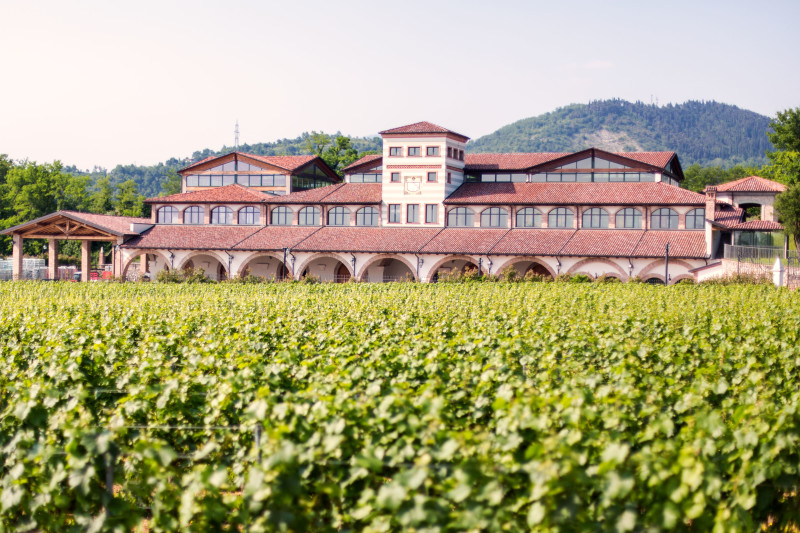 Federico believes that producing wines of fantastic quality is the key to success in creating a product able to withstand the test of time. Even without coming from a wine making background himself, he is inspired by the passion of doing and took a risk with the Corte Aura project, investing all of his resources in the leadership and marketing of his wines.
The grapes used in these delicate sparkling wines are Chardonnay and Pinot Noir, in varying amounts depending on the type.
Although relatively unknown in global terms, Franciacorta is widely regarded as Italy's finest sparkling wine.  Like Cava and Champagne, Franciacorta is made in the traditional method where the second fermentation takes place in the same bottle as the wine is sold to consumers.
There are different types of Franciacorta based on the length of time the sparkling wine ages. The Franciacorta nonvintage is aged for 18 months whereas the
Franciacorta Satèn sees 24 months of aging. The Franciacorta Rosé is aged for 30 months and the longest aging goes to the Franciacorta Riserva that has to age for 60 months. These are just minimum aging times.
Corte Aura has the following sparkling wines amongst the 50 Great Sparkling Wines of the World 2016>>
Franciacorta Satèn 2009 (Gold medal with 96 points)
Franciacorta Rosé 2011 (Gold medal with 95 points)
Franciacorta Pas Dosè2008 (Silver medal with 93 points)
Franciacorta Brut 2010 (Silver medal with 91 points)
50 Great Sparkling Wines of the World 2016 – Get your copy here: