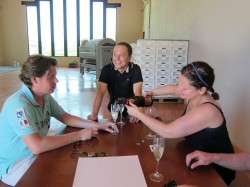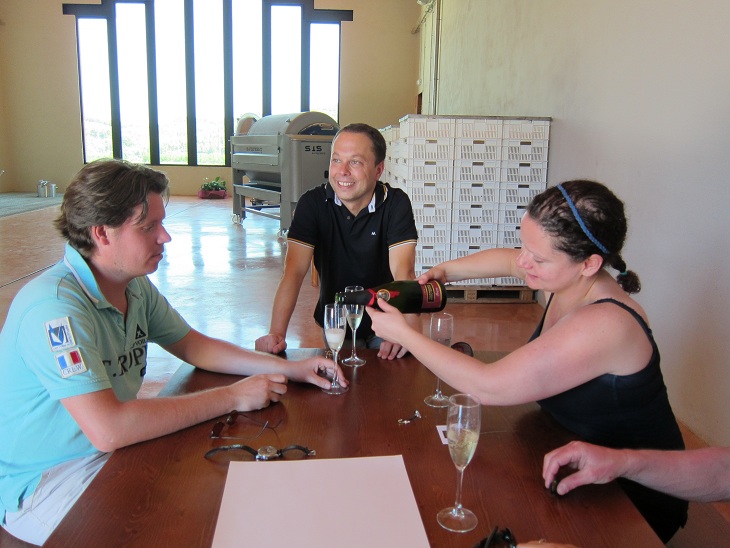 My heritage is what has shaped me into the person I am. It's the traditions and cultures that have been passed down to me through my parents, grandparents, great grandparents and older ancestors. The essence of what heritage really signifies was no more apparent to me than when I recently visited the Cava Bodega – Torrens Moliner. 
Xavier, his father and his two adorable children, warmly welcomed me. Already I could tell that family is at the heart of this Bodega. Xavier showed us around the property starting with the vineyard naturally, as he explained all good Cava is a result of what happens in the vineyard. It was here I was let in on some of Xavier's heritage; wine-making and viticulture in the Penedes have been a huge part of his upbringing and in 1986 the Torrens Moliner label was born in the beautiful Penedes pocket of Sant Sadurni d'Anoia. Torrens is Xavier's mother's surname and Moliner is his fathers' – the true epitome of a family-owned Bodega.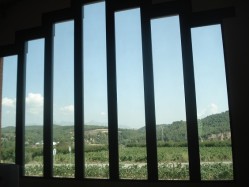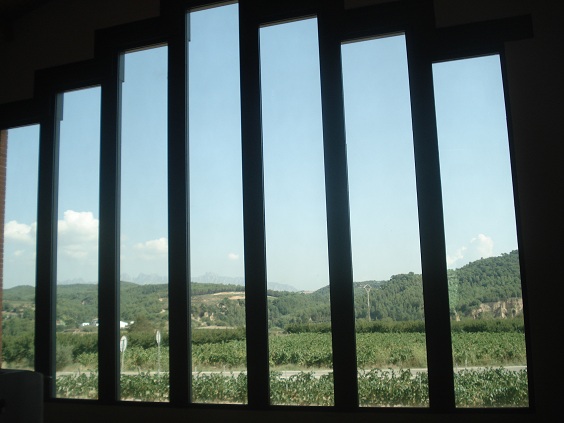 The Bodega was newly rebuilt 3 years ago with the philosophy to produce Cava encompassing three important aspects: quality, balance and personality. This was more than apparent when I found out that the 9+ hectares of grapes are hand-harvested allowing for first selection in the vineyard alongside being collected in smaller bins to reduce pressure on the grapes before being gravitationally processed.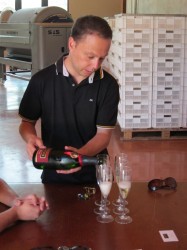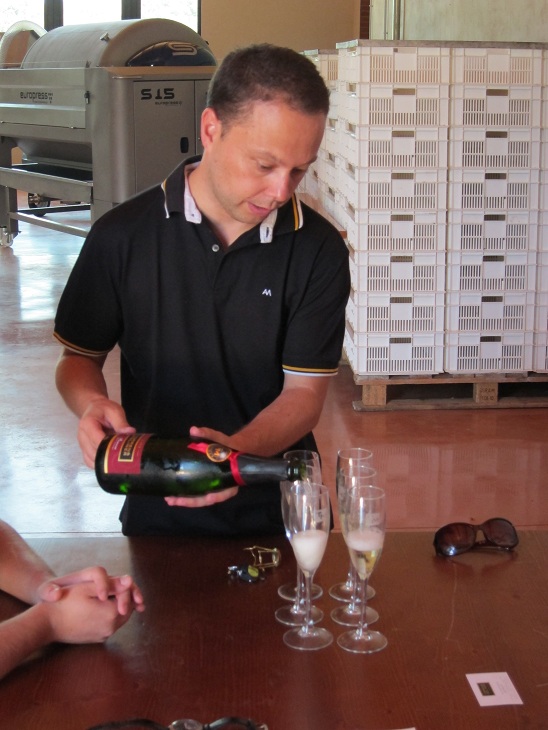 Xavier and his one-year-old daughter lead us from the upper level to the lowermost level in the underground ageing room. We were greeted with rows of pupitres and bottles expertly sectioned into vintages, waiting for their time to come to be enjoyed. Torrens Moliner places their focus on Brut Nature Cavas. Brut Nature is the most natural expression of Cava and commonly referred to as the highest quality Spanish Sparkling category. See our tasting notes in the e-book 50 Great Cavas
Matthew Smith