The Empordà wine region fans out north from the town of Figueres (best known for housing the Dali Museum) in the north-eastern corner of the Girona province and is directly adjacent, to two French DOs: Banyuls and Côtes de Roussillon. To the east, it runs to meet the sea.
The climate is Mediterranean, with the influences of wet winds from the south and cold winds from the north, particularly the Tramontana, which can reach speeds of up to 120 km an hour.
Archaeologists have suggested that vines were introduced here by the Phoenicians in the 5th century BC. The Romans and later the Benedictines developed them. The first Catalan wine treatise was written here in the Sant Pere de Roda Monastery in 1130 by Father Ramón Pere de Novas.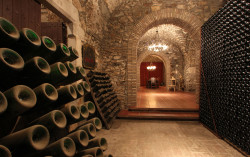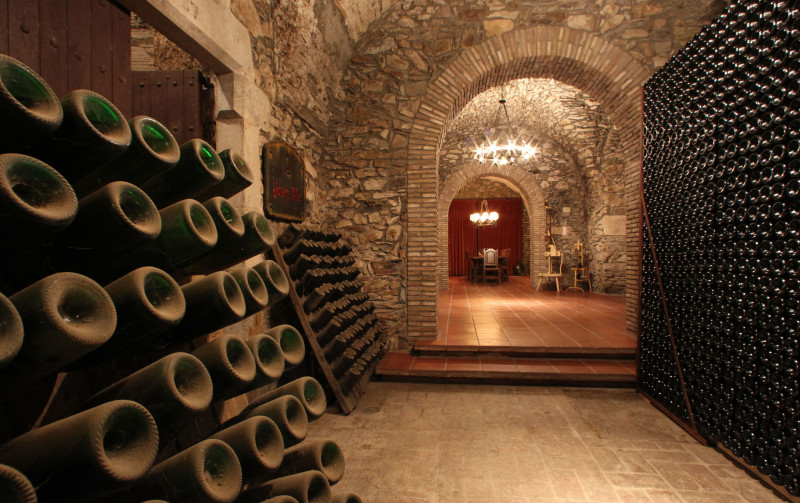 With only a handful of wineries scattered around the Empordà it is difficult to find one to visit. The Catalan word for found is Trobat, so if you find Bodegas Trobat you will be able to say not only have you found a winery, but also one of the only 50 Great Cava producers in the region, namely Bodegas Trobat!
The history of Bodegas Trobat goes back to 1730 but the current winery building only dates back to 1986. Wine production started in the village of Garriguella, and today Bodegas Trobat acts as a leading winemaker and bottler of Cavas and wines in the DO Empordà. Traditional craftsmanship is combined with modern techniques in an ever evolving production of fantastic wines and Cavas from approximately 2,500 hectares of vineyards.
The majority of grapes grown here are Garnacha and Carignan for reds and rosés, as well as Macabeo for whites. These traditional varieties are complimented by new grapes which have been introduced to the vineyards such as Chardonnay, Cabernet Sauvignon and Merlot.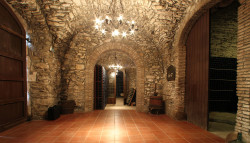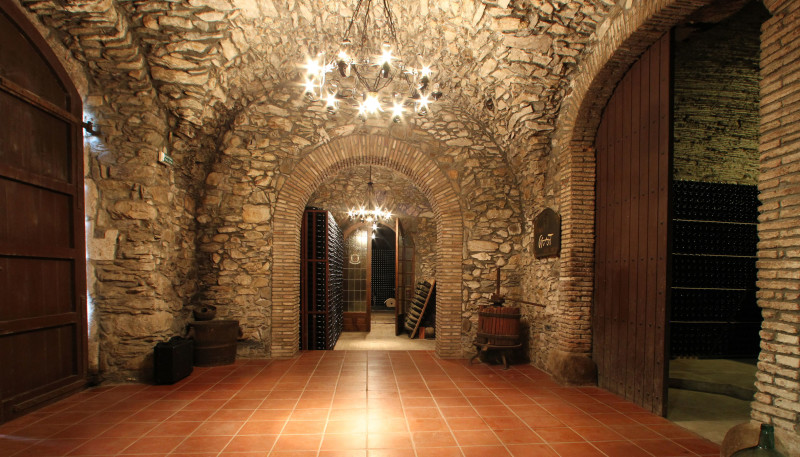 A visit to Bodegas Trobat will offer guests an opportunity to view the process of bottling and aging wine and the second fermentation in the bottle for Cava as well as disgorgement by hand. The house of Bodegas Trobat is a beautiful reflection of almost three centuries of wine making! The cool cellars are luminous, with chandeliers hanging from the ceilings and dark wooden door frames with crystal clear glass windows to see between rooms. Beautiful, elegant wooden shelves with rows and rows of bottles of Cava and wine line the grey brick walls.


Each year Bodegas Trobat produces 1,000,000 bottles of still wine and 300,000 fantastic Cavas, continuing the tradition of exceptional wine that has lasted almost three hundred years. Tours are available and guests must contact the winery directly for more information.
Bodegas Trobat have the following Cavas amongst the 50 Great Cavas 2016>>
Rosat Brut 2014 (Gold medal with 94 points)
Brut Nature Reserva 2011 (Silver medal with 93 points)
50 Great Cavas 2016 – The Book available here>>