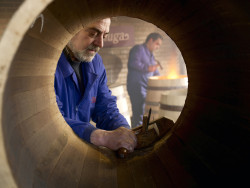 Bodegas Muga was founded in 1932 by Isaac Muga and Aurora Caño, a husband and wife team of passionate wine lovers. They began with an underground cellar. In 1969 they moved to a 19th century town house situated in Haro, alongside some of the most prestigious wine cellars of La Rioja. It was in that same year that Isaac Muga passed away, and his two sons Manuel and Isaac Muga took over the winery. Today, the latest generation of Muga: Manu, Juan, Jorge and Isaac all play a part in what is now three generations of traditional and skillful winemaking.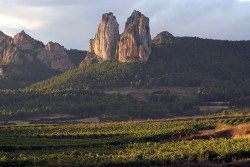 Bodegas Muga is located in the heart of the Rioja Alta, at the foothills of Montes Obarenes. This region has outstanding conditions for grape growing, as it sits within the influences of the Continental, Mediterranean and Atlantic seas. These weather patterns harmonize in a way that positively affects the growing conditions for Bodegas Muga. The soil in this region is varied in terms of chemical and physical properties, which creates a special complexity in the grapes which grow here.

Bodegas Muga vines are grown on their 250 hectare estate. They also have 150 hectares which are managed by their regular supplier growers. Tempranillo, Garnacha, Mazuela and Graciano grape varieties are grown for reds and Viura and Malvasia for whites.
Located in the historic station quarter in Haro, the facilities are installed in an impressive two hundred year old building built of stone and oak. Oak is very important for Muga wines, and Muga is one of few Spanish wine cellars which can boast three coopers and a vat maker responsible for working the wood which lends a special elegance and delicacy to its wine. They have an impressive stock of 200 oak vats and 14,000 casks from all over the world, including French, American, Hungarian and Spanish.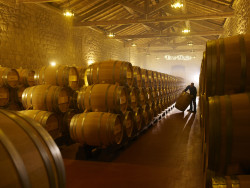 With three generations of wine making experience, Muga still uses many traditional wine making methods, such as using non-invasive pumping methods. Candle light is also used to see the transparency and brightness of Cava and determine if it contains remains of sediment.
Espacio Torre Muga, a gorgeous three story structure with a stand alone tower and a beautiful, sleek and modern reception area, is where wine tourists can enjoy tastings and tours. Special care is taken to use soft and indirect lighting so that tasters may view the true colour of the wines they are enjoying.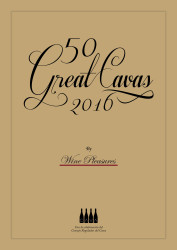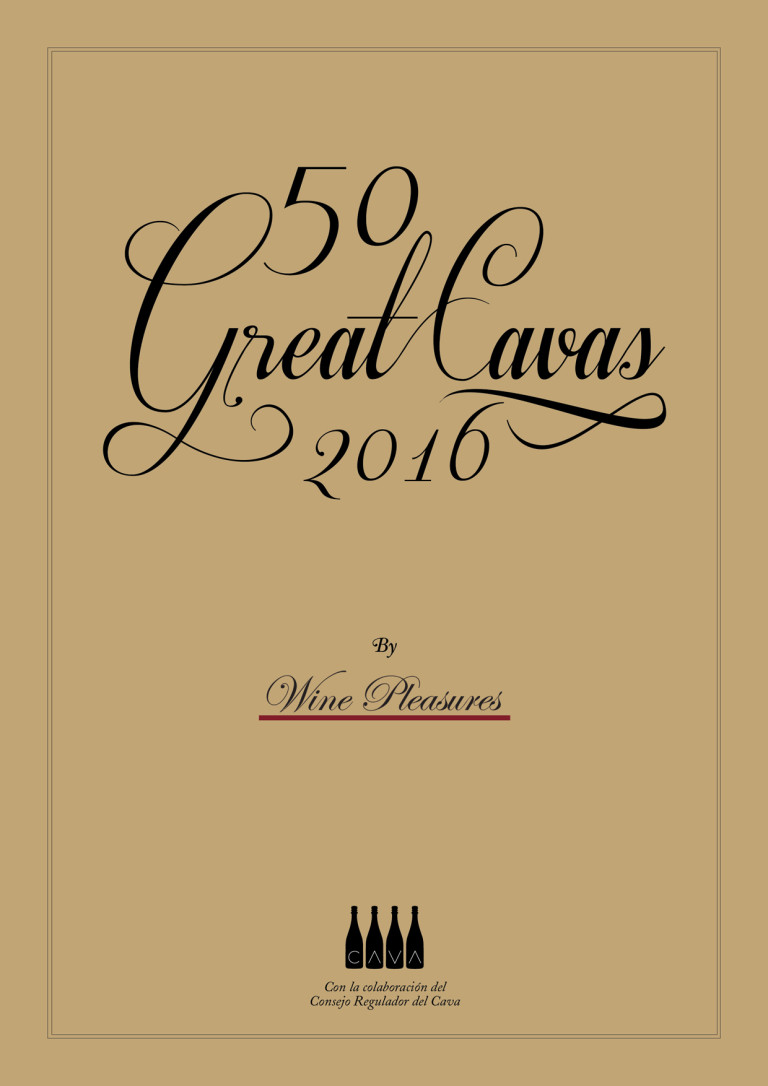 Bodegas Muga offers two fantastic delicate Cavas amongst the 50 Great Cavas 2016>>, which are celebrated in this publication: Cava Conde de Haro Brut Vintage, comprised of 90% Viura and 10% Malvasia, and Cava Conde de Haro Rosé, which is 100% Garnacha.
50 Great Cavas 2016 – The Book available here>>