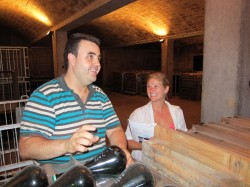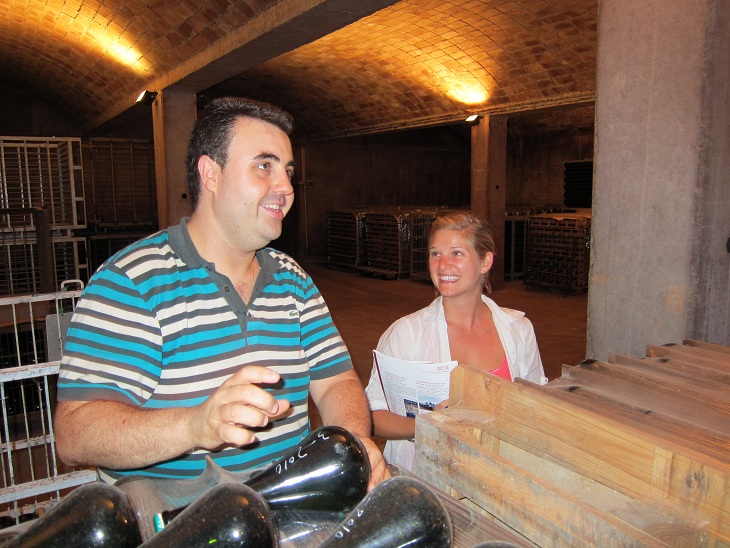 Peanuts and Cava for breakfast; doesn't get much better right? Well, if that Cava happens to be from Canals i Munné, then it does. We visited this bodega first thing in the morning, a little weary from our tasting of 11 Cavas the night before, but the up-beat Spanish music and equally up-beat Enologist and great-grandson of the founder, Oscar Medina Canals, greeted us with such enthusiasm that we instantly perked up.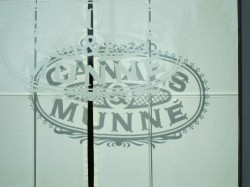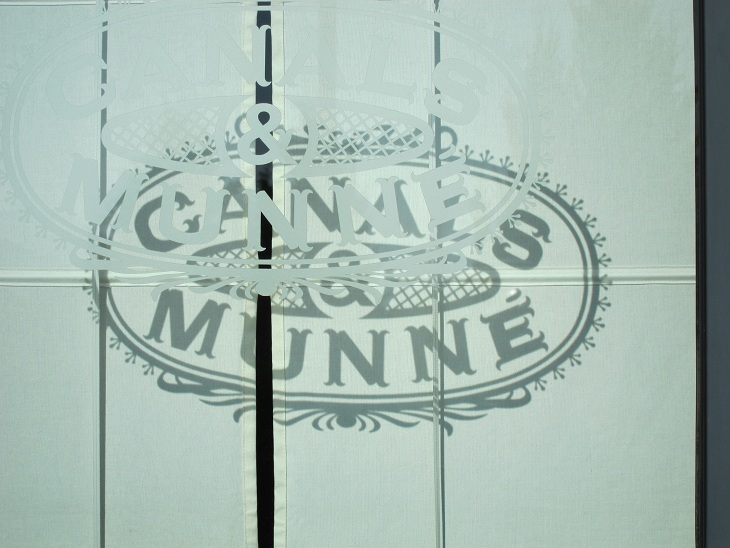 Oscar proudly explained that his ancestors were pioneering winemakers in Sant Sadurní, and planted their first vines way back in 1850. They opened their bodega 25 years later, in 1915, and from then on have been winning medals for both their still and sparkling wines.
Sufficiently intrigued, we followed him through the cellar, bottling line and barrel room, as he explained in a mixture of Spanish and English how everything worked. We were impressed to discover that they age 90% of their Cavas for more than 30 months, but most are closer to 4 or 5 years old before they're offered to the public. On the less bubbly side of things, Canals & Munné offers a variety of still wines ranging from Cabernet Sauvignon driven blends, to Merlot and Monastrell rosés, to Xarel-lo based whites.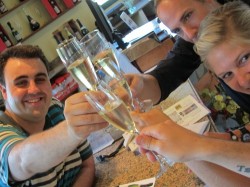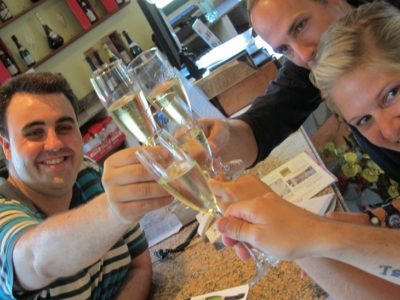 After the tour, we opted to taste some of their hallmark bubbles, and while they were all enjoyable, the one that truly sparkled (pun intended) was their 2006 Grand Duc. Not just for its age, unique bottle shape or elegant label, but for its delicate, fairy-like effervescence. The slight toast on the nose and palate added just the right amount of complexity and complimented the peanuts that I mentioned earlier.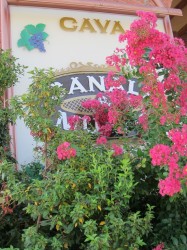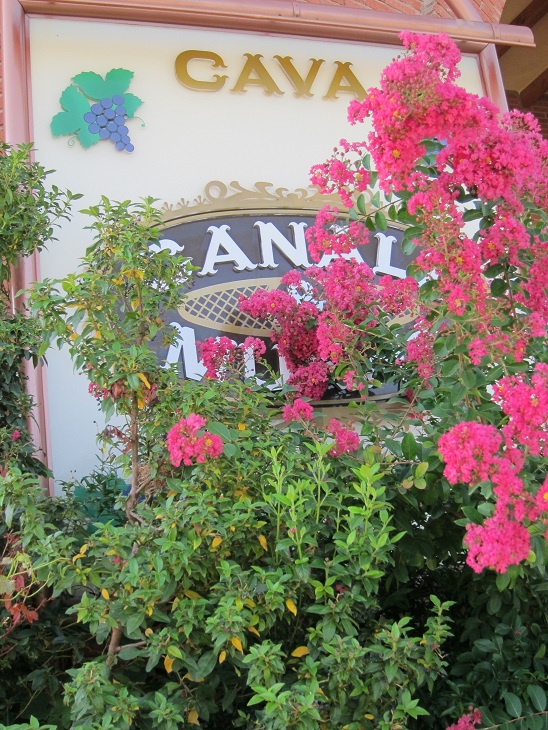 See our tasting notes in the e-book 50 Great Cavas
Guided tours are offered on Saturdays, Sundays and holidays only, with availability at 11, 12 and 1 pm. It costs 3 Euro for both the tour and tasting, which typically lasts about an hour. After our experience, I'd say a visit to Canals & Munné is well worth the time and money, not just to taste some award-winning Cava, but to be a part of their grand history as well.