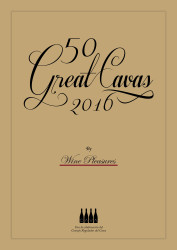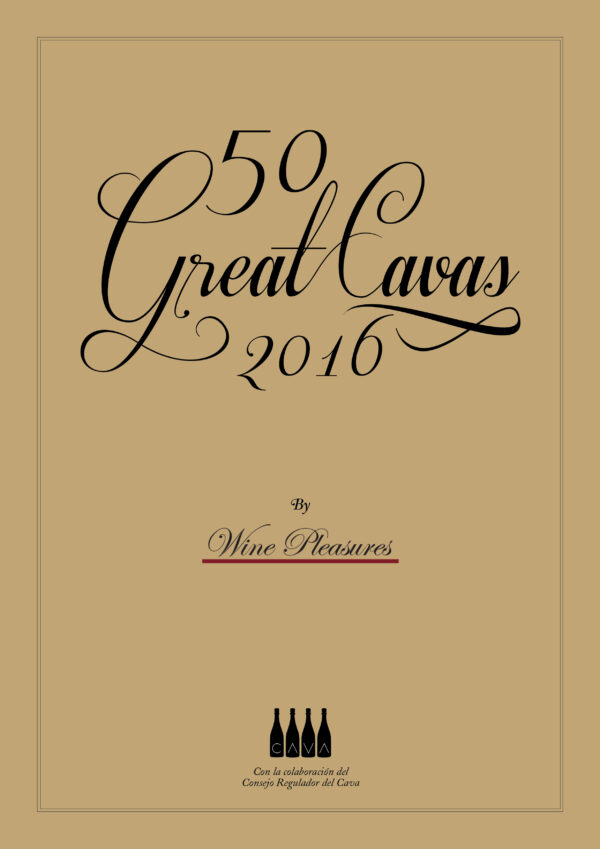 Wine Pleasures has published the results for its annual wine competition 50 Great Cavas.
Adernats XC (2008) and Codorníu Reina Mª Cristina Blanc de Noirs (2012) win Gold and receive scores of 98 points
8 producers (Agustí Torelló Mata, Cava Bertha, Gramona, Juvé & Camps, Mas Codina, Pago de Tharys, Sumarroca & Vallformosa) win gold scoring 97 points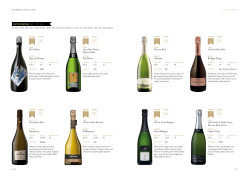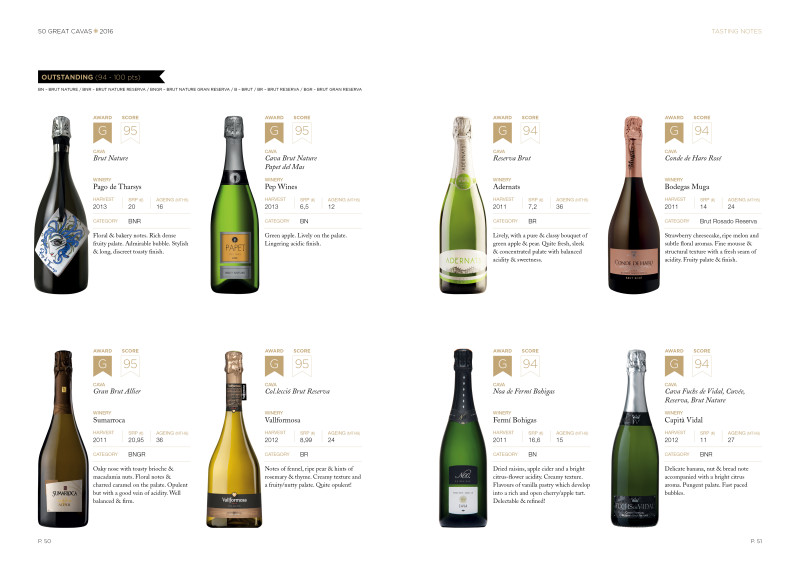 66 Cavas classified as Outstanding were awarded Gold medals and 33 Cavas classified as Highly Recommended were awarded Silver medals. Most of the medals were awarded to producers in the Penedès wine region (Catalonia) but several awards went to producers in Empordà, La Rioja & Valencia. Some interesting retail prices too amongst the 50 Greats ranging from 9 Euros to 50 Euros making Cava a luxury you can afford whenever you wish.
Those looking to splurge on long aged Cava (Cava Grand Reserva) should try and get their hands on prize winners from prestigious Cava producers Castell Sant Antoni – Torre de L' Homenatge (120 months), RRP €49,95. Juvé & Camps – La Capella (108 months), RRP € 67,00. Agustí Torelló Mata – Kripta (84 months) RRP €51,00. Gramona – III Lustros (84 months), RRP €25,00. Llopart –  Ex Vite (60 months), RRP €41,00. Sumarroca. – Núria Claverol (60 months), RRP €35,15.
Mas Codina Brut Reserva Rosé, Fermí Bohigas Brut Resrva, Canals Canals Duran Gran Reserva, Caves Mestres – Mestres Coquet & Celler Vell Cuvée Les Solanes all picked up golds.
Pago de Tharys (Requena, Valencia) received three Golds for its Millésime, Millésime Rosé & Brut Nature
Mata I Coloma (Sant Sadurní) was also awarded three Golds for its Cava Pere Mata Reserva Familia, Cava Pere Mata L'Ensamblatge, Cava Pere Mata Cuvée Barcelona.
Fourteen "Penedès" Cavas were also awarded Gold medals, including Avia Lola by Canals I Munné, Brut Nature Reserva Ecológico by Felix Massana, Subirat Parent Brut Nature by Finca Valldosera, Gran Reserva Brut Vintage by Vilarnau, Perles Blanques by Cavas Naveran, Cava Varias Flors i Violes Brut by Cava Varias & Cossetània Gran Reserve by Castell D'Or
Five Cavas from regions other than those located in the Penedès were also awarded Gold medals. Celler Trobat (Empordà) for its Rosat Brut, UVESTE (Valencia) for its Vega Medien Brut Ecologico, Vegalfaro (Valencia) for its Caprasia, Bodegas Muga (La Rioja) for its Conde de Haro Rosé and Dominio de la Vega (Valencia) for its Brut Reserva Especial.
Rovellats received gold for Col.lecció as did Capità Vidal for its Cava Fuchs de Vidal, Cuvée, Reserva, Brut Nature. Cuscó Berga picked up two gold medals for Brut Nature Reserva and Brut Gran Reserva
Gold also went to Cavas by Olivé Batllori, Pere Venture and Pep Wines.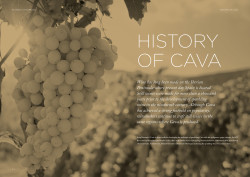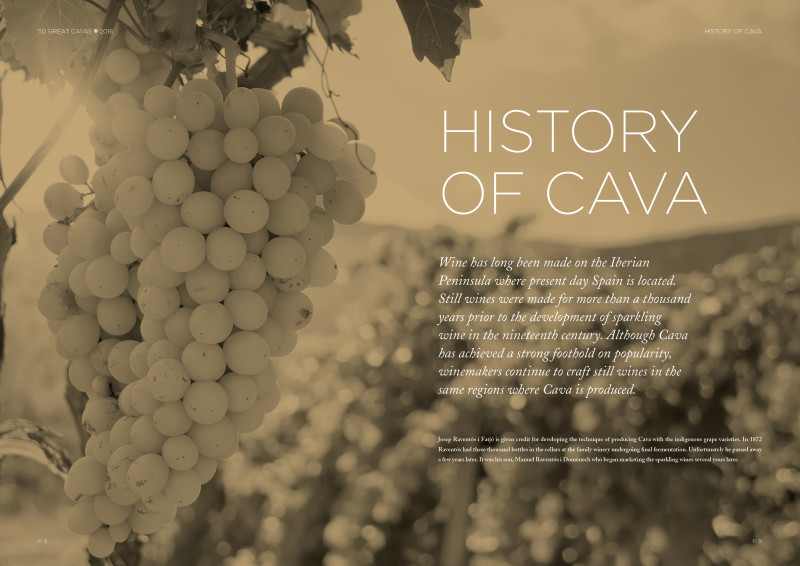 The 2016 edition of 50 Great Cavas takes the form of a 154 page full colour collectable book and contains all the Gold and Silver medal winners with photos and tasting notes for each. The book also covers the history of Cava, outlines how Cava is made, clarifies the different Cava styles, spotlights successful regions and recognizes outstanding producers. A two page article on all of the participating wineries covering family history, winery philosophy, grape varieties, location and wine tourism options can also be found in the magazine. 50 Great Cavas 2016 – The Book is available to purchase for just €12,95 inc p&p and is a useful resource for both the trade and the end wine consumer/wine traveller.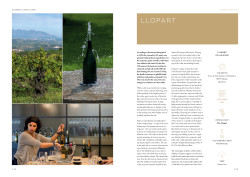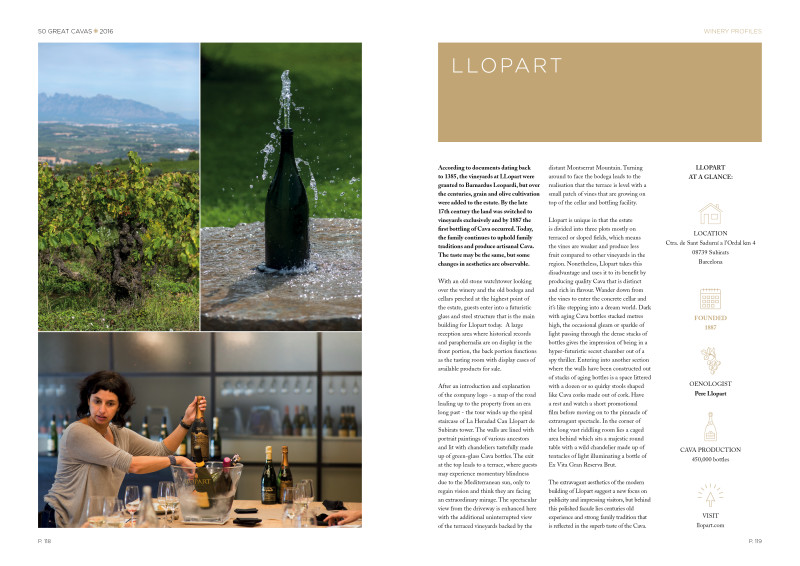 Many wine consumers never ever get to taste any or all of the 50 Great Cavas, as many wine importers and distributors are not taking notice of the fact that Cava is shouldering with the preeminent sparkling wine producing regions such as Champagne and Franciacorta. Thanks to a synergy with online wine retailers, Decántalo bubble fans can benefit from the luxury of having any or all of the 50 Great Cavas delivered at home or at work.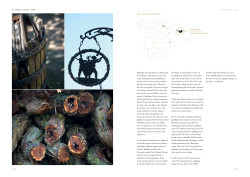 50 Great Cavas will be heavily featured at the International Wine Tourism Conference, Exhibition and Workshop #IWINETC  www.iwinetc.com  where conference delegates will be able to taste most of the 50 Greats and even get to visit a few of them. Agustí Torelló Mata, Cava Varias, Codorníu and Vallformosa have already confirmed visits to their wineries within the IWINETC programme.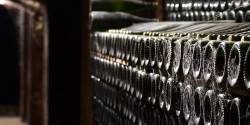 50 Great Cavas 2016 – The Book was produced with the collaboration of the Consejo Regulador del Cava.
International Wine Tourism Conference, Exhibition & Workshop 2016>>