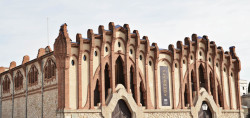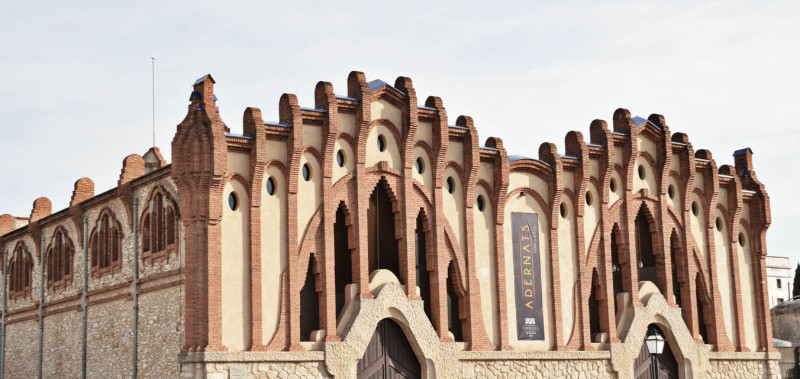 An Art Nouveau Wine Cathedral. 1920 marks the first year of harvest that filled Vinícola de Nulles' cellars. Today, the winery exports approximately 200,000 bottles of cava and 100,000 bottles of wine worldwide under the brand name Adernats.
Lovers of art and architecture will want to marvel this winery designed by Catalonian architect Cèsar Martinell i Brunet. Brunet, a disciple of the legendary Antoni Gaudí, made a name for himself by designing seven wine cellars scattered throughout Catalonia. Myriad resemblances exist among these septuplets, romantically referred to as the 'wine cathedrals.' Brunet derived inspiration from Modernisme and Noucentisme, the latter a Catalan cultural movement born in the early 20th century. With their modern contours and facades built of exposed brick, the 'wine cathedrals' emanate a rustic quality with high sophistication.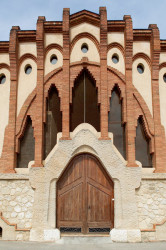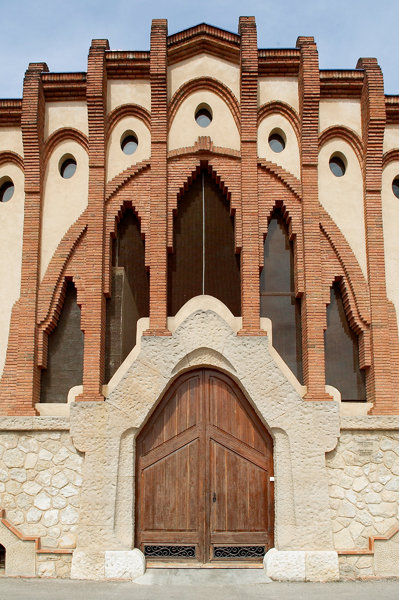 Vinícola de Nulles's functionality matches up to its beauty. High windows allow sunlight to stream in, thus filling the building with friendly warmth while also decreasing dependency on electricity. The colossal wine tanks occupying most of the building were designed to maintain constant temperatures vital to cava quality. Moreover, the brick arches upon which the wine tanks were built help promote airflow to dissipate carbon dioxide buildup in Vinícola's cavas.
"Cava is alive," mused Francesc Boronat, Sales Manager at Vinícola de Nulles. "It must be treated with respect." Boronat heralds Vinícola's architecture, which truly maximizes the quality of their product. Given the winery's specialized design, it isn't surprising that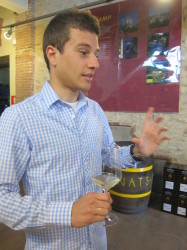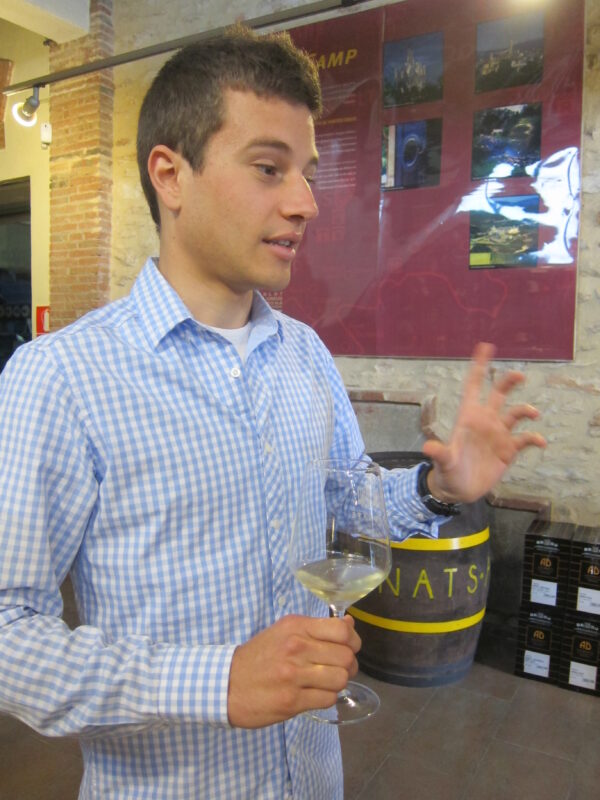 Vinícola produces some of the region's 50 Great Cavas.
While not all of the seven 'wine cathedrals' are open to the public, Vinícola de Nulles keeps its doors open. Tours are conducted in the town's landmark building by day, and under the cover of night, the buildingtransforms into a site for festivities. While the term 'fine dining' might conjure the image of stiff and pompous dinners, ViNitCultura Nulles couldn't be more different. Guests can look forward to live entertainment by Catalan folk musicians, fun games, and locally inspired cuisine, not forgetting cava grown and produced on Vinícola del Nulles' land.
Read or download the '50 Great Cavas publication here>>.
50 Great Cavas is on Facebook and Twitter @50greatcavas #cava #50gc
Interested in the 50 Great Cava Wine Tasting Tour here>>.
Discover more about the Wine Cathedrals of Catalunya at Wine Cathedrals – Catedrals del vi