Going back more than two hundred years to 1796, Joan Juvé Mir, a bold and enterprising vine grower with ideas way ahead of his time, laid the foundations of what would become the family firm of Juvé y Camps. His son, Antoni Juvé Escaiola, took over the reigns at the time of the phylloxera plague having to replant and restore vineyards to ensure continued wine production in the Penedès region.
Antoni's work and example encouraged his son, Joan Juvé Baqués and his wife Teresa Camps Farré to produce the first sparkling wine under the "Juvé" brand in 1921.
Their two sons, Josep and Joan, joined the management of the firm at the beginning of the 1940's. They gave a new momentum to the companies development, in particular by building a new winery on the outskirts of Sant Sadurní D'Anoia.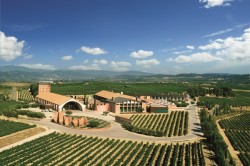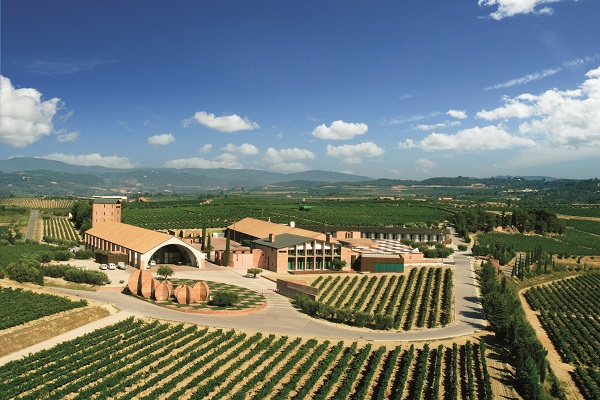 Some years later, under the direction of Josep and Joan Juvé, a thorough restructuring of the company was undertaken with the enlarging of the underground cellars for the production and maturing of the "Cavas" as well as the bringing in of some important technical advances.
Juvé y Camps development, from father to son, over three generations, has culminated in the construction of a fine new winery for the production and ageing of still wines, in the middle of the Espiells propertycreated by the family architect, Josep Juvé Raventós.
Today Juvé y Camps focus their attention on producing Gran Reserve Cavas, producing 40% of the total production of Gran Reservas in the whole of the DO Cava. Minimum ageing for their Gran Reserve Cavas starts at 36 months. Winery visit are possible but you should organise in advance.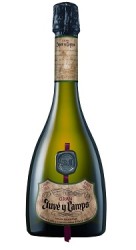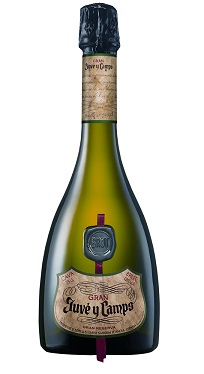 Tasting Notes from 50 Great Cavas 2014
Gran Juvé y Camps 2008 – Green apple, ripe tropical fruit, lightly toasted bread & floral notes: almond blossom. Delicate bubble. Smooth mouthfeel. Long finish.
Reserva de la Familia 2009 – Notes of toast, brioche & fresh dough. Creamy texture. Fine bubble. Long finish. Evocative!
Brut Rosé 2012 – Raspberries, redcurrents and red cherries on the nose. Bitter entrance. Lively mouthfeel. Fruity palate.
50 Great Cava Wine Tasting Tour here.
50 Great Cavas is on Facebook and Twitter @50greatcavas #cava #50gc