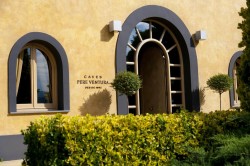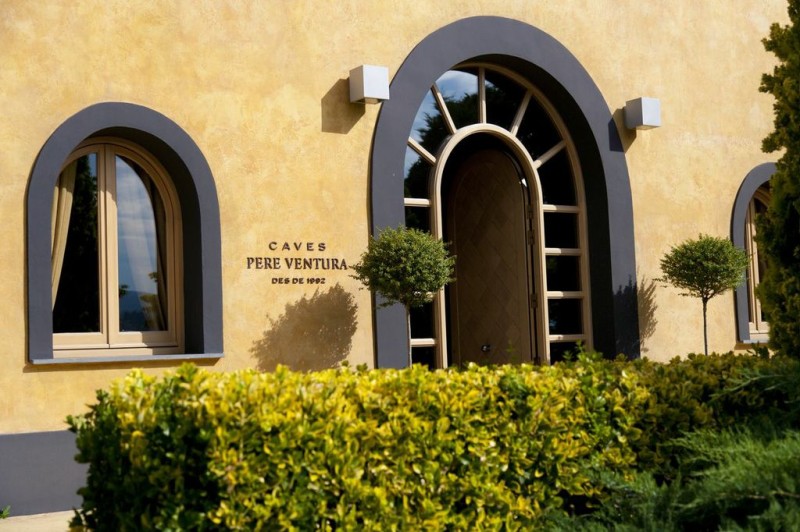 As they say first impressions can only be made once well the creative sophistication of Pere Ventura could be felt immediately as I walked over the immaculate grass path and in through the large archway door. A reasonably young winery for the region established in 1992 the modern building still oozes character from the mosaic art work on the floors to the fine velvet hanging drapes I knew I was in for an experience of style.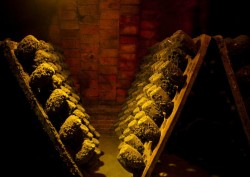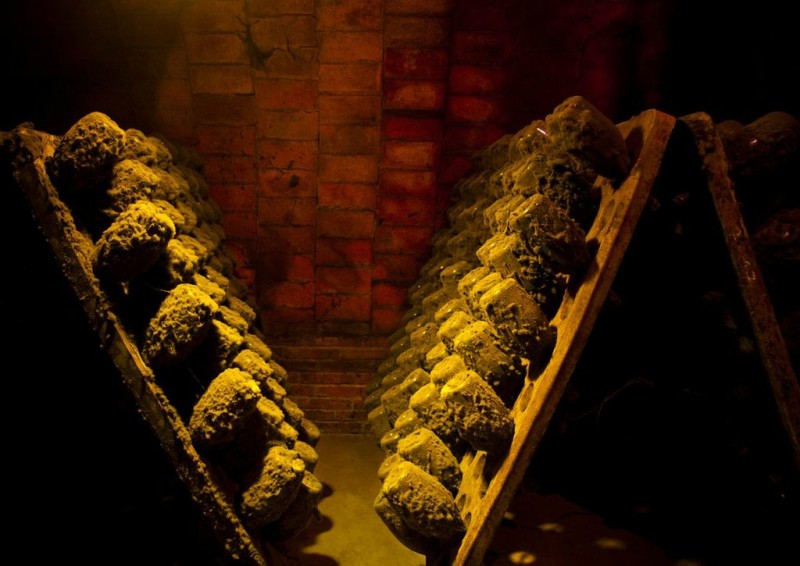 Entering the cellar was much the same as it was very neat and a rather open space but as we head down to the first floor I noticed the collection of dusty webs on the staircase and the beautiful round stoned ceiling built true to typical Catalan building. On each wall were neatly stacked bottles of cava many of which were Magnum bottles, making them that little more eye catching and fine looking as the torch was shone through their sparkling contents. While they are not producing vast amounts of Magnums there is instead a personal touch in the cellars which each section named after a city to which they export.London and Zurich being just two.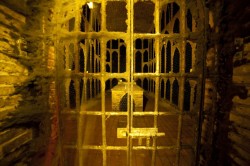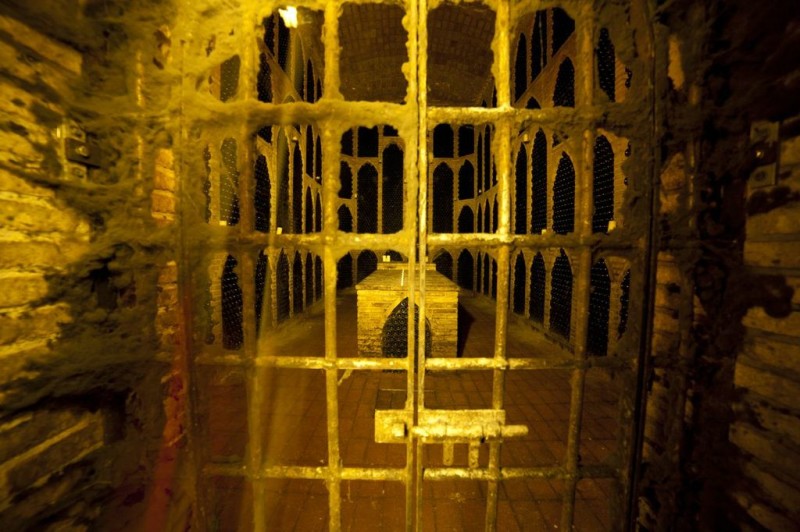 A surprising find on the tour of the underground cellar appeared as we were invited in to the "chapel". This is a small room of which the walls are made up of 120 triangular holes giving the feel of an old church, adding to the effect were the large candles perched in between for lighting and the beautiful wooden bench inside used for special occasions. With a bottle collected from each of the first harvests this was referred to as a library of Cavas and funny enough I couldn't think of a much better place or topic to study.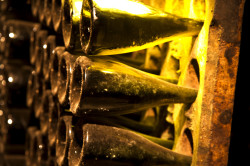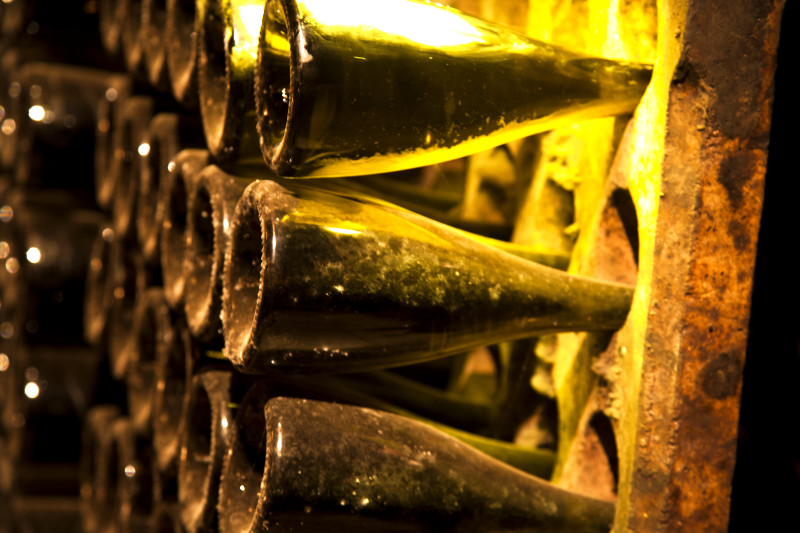 We were shown one particular Cava with a difference, very well linked to the elegant shape of the bottle I discovered that this special design was created to reflect the dress of a woman. Usually the eldest son would inherit the family business however in a unique situation where there is only a daughter it is of course her who stands to take over, the delightful La Pubilla Cava represents this.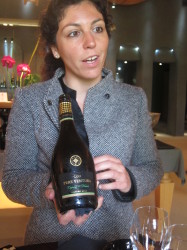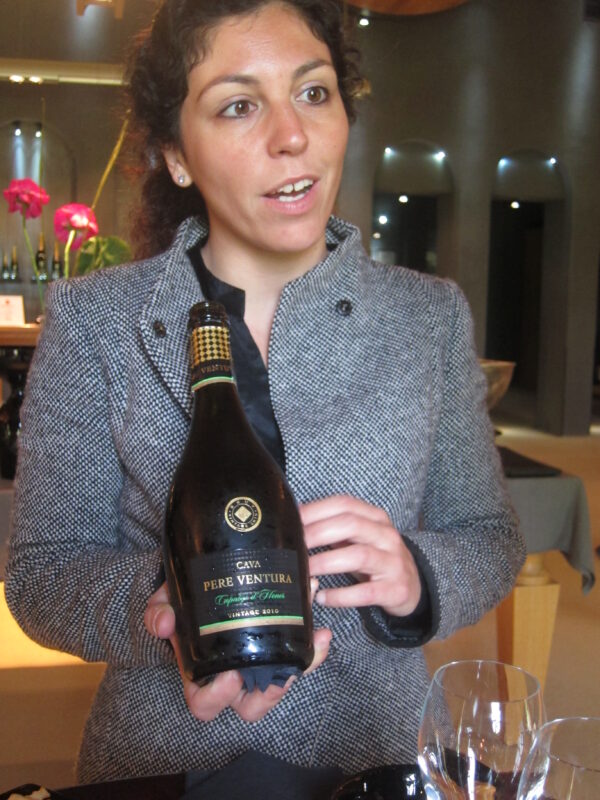 As we finished our tour in the tasting room, I noticed it was quite the showroom to itself. Each of the cava´s showcased around the room in unique style, I was happy to explore the displays as much as I was eager to taste.
We tasted two Cavas: Pere Ventura Tresor Brut Reserva (Xarel.lo, Macabeo. Parellada) –  & Pere Ventura Cupatge D'honor Vintage 2009 (Xarel.lo & Chardonnay).
Get your free copy of the 50 Great Cava eBook>>
50 Great Cava wine tastng tour>>
Emma Combey