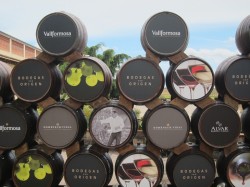 Vallformosa has maintained the passion of its forefathers by continuing to perfect the wine making process since its founding in 1865 by the Domenech family. The winery, first established in Vilobí del Penedès, has only seen family owners throughout five different generations. Each generation has added to the progression and success of the company, from the first and second generation farmers to the third generation that introduced bottling to the fourth generation that developed the cava method after the Civil War. In 1940, the family introduced cava into their portfolio based off of the French method. But, they used local grape varieties in order to provide a unique, local taste to the cava and they also perfected the resting time.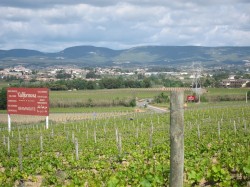 Today, the fifth generation of the Domenech family owns and maintains the central location in the Penedès region, close to Barcelona and its surrounding vineyards. The Penedès vineyards are found between the Mediterranean Sea and the Catalan pre-costal mountain range where traditional white varieties are produced: Parellada, Xarel-lo and Macebeo as well as red ones: Tempranillo, Garancha, Samsó and Monastrell. Vallformosa has also introduced new varieties such as Cabernet Sauvignon and
Chardonnay. In total, Vallformosa vineyards encompass 397 hectares of land and are located at different wineries in Spain, producing wine and cava under four Spanish Designations of Origin: Penedès, Cava, Catalonia and Rioja, as well as its Argentinean wines.
With such large areas for production, Vallformosa has established itself internationally and has gained global renown with over 60 percent of its production exported to more than 40 countries throughout the world including Europe, America and Asia.
Visits can be arranged with tastings of products from Monday-Sunday 10-11:30 and 11:30-1:00. Book your visit by emailing info.vallformosa@vallformosa.es or by calling 93 897 89 99.
For more on Vallformosa Cavas please feel free to download a copy of the 50 Great Cavas 2012 ebook.