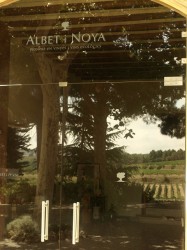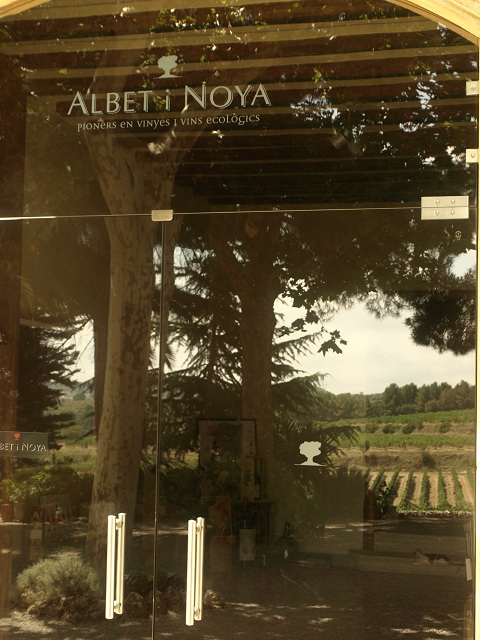 Today the Penedes region is Spain's proud leader in the production of organic wine, but a bit more than thirty years ago words like "ecological" or "organic" had not much to do with Spanish wine. That was before the Albet i Noya family got into the business. In the late 70s, the long-haired Josep Maria, the eldest of two brothers and a convinced vegetarian, decided that it was time for change – time to do things in a more natural way.  After several experiments, the young winery produced its first organic wine in 1978, which was exported to Denmark. And this is how the story of Albet i Noya – the pioneers of the organic winemaking – begins.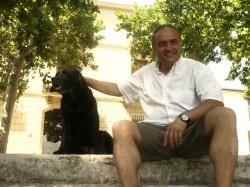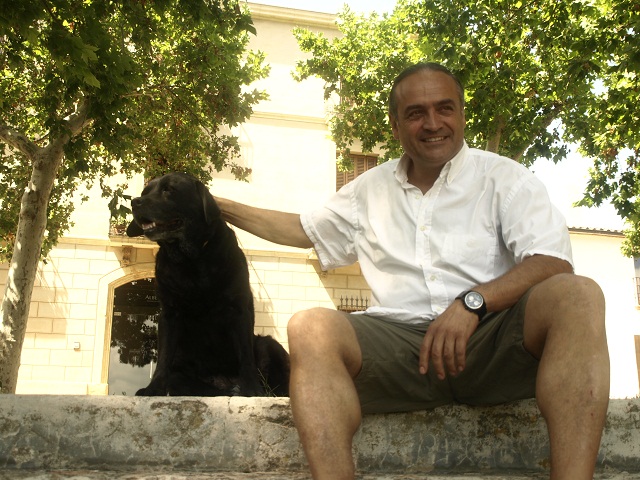 The legend is told to us by our guide Miquel, but at one point we spot Josep Maria himself. Though in a hurry, he agrees to let us take his photo. "Where should I be?" he wants to know, and I can't help to notice lively spark in his eyes. "Which is your favorite spot here?" I ask. Mr. Albet i Noya chooses the small stairs in front of the vineyards and the super friendly dog Kenia (officially listed as "receptionist" among other employees of Albet i Noya in their lovely booklet) comes and sits next to him. From here Josep Maria can proudly overlook the fields, and he, indeed has something to be proud of. – a 30 hectare wide area of grapes right here in front of him with about 90  of vineyards in total, 26 different kinds of wines and cavas produced, more than a million bottles sold every year(..).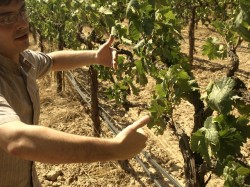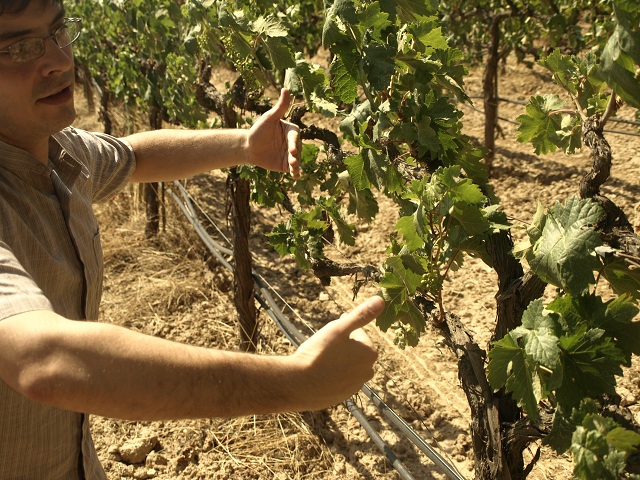 Of course, of course, the numbers aren't the most important here, however, they do provide a little perspective, as for some the first association with "organic" is still about a small, struggling company, run by few crafty, but die hard hippies.  I am charmed by something else. By bats, for starters. Turns out that to fight some nasty species of grape-eating butterflies, Albet I Noya has not only employed bats, and even provided them with small bat houses in the grape fields, but has also worked on the repopulation of the natural enemies of the butterflies in the region.  Fascinated, I ask Miquel to tell us more fun-grape-wine facts. "Alright, let me tell you about sexual confusion…" he begins. Now I know that sexual confusion is a method of spraying pheromones all around to misguide a horny butterfly male and therefore to have less hungry butterfly babies.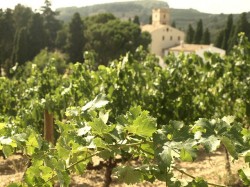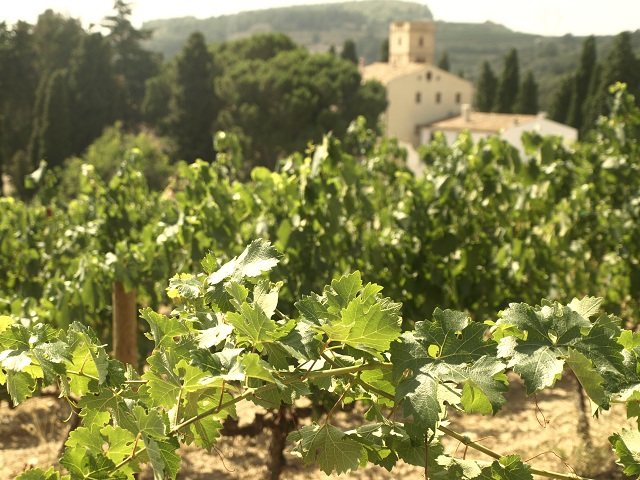 The different heights of the fields (from 250 to 400 meters above the sea level) allow Albet I Noya to grow a wide variety of grapes. Within these varieties eight kinds of grapes are the so-called "recovered" grapes. In essence, it means that Albet I Noya searches for forgotten varieties in the wild or in long  abandoned vineyards and endeavors to discover how to make good wine out of them. Some are of a surprisingly great endurance, as they have survived without care for over 100 years. Miquel singles out the variety Nr.2 – Belat. The name itself can be translated as "suddenly finding something which was under your nose the whole time "- he explains.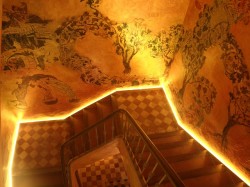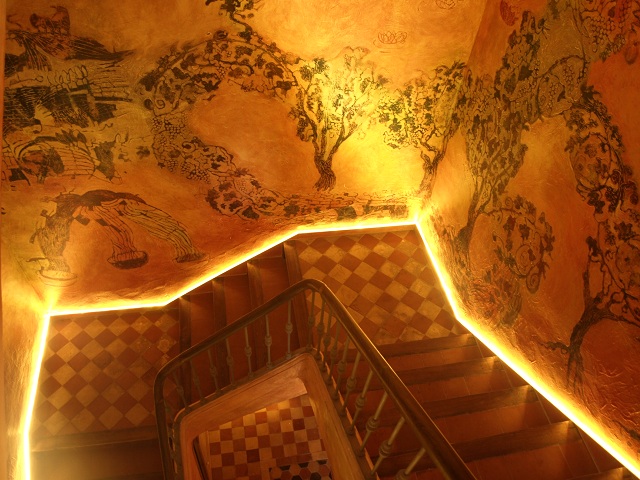 When it comes to their research, Albet I Noya sounds sort of like Dexter's Laboratory  – if that was a cartoon about wine, that is. They experiment a lot with growing techniques, constantly elaborate their production systems, develop new tastes, improve their facilities etc.  – all to achieve the most natural product of the utmost quality. "Organic is already in our DNA," says Miquel, "Now our philosophy is all about quality."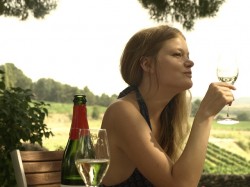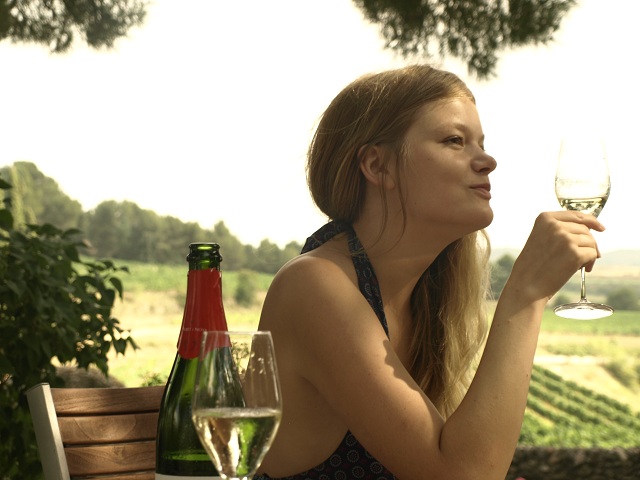 And then we sit down in the shade of the garden to have a glass of fresh and fruity Albet I Noya cava. The winery is behind us – bearing memory of its many owners by incorporating architectural styles from medieval to modernism. At our feet a cat family is having an afternoon nap. And further, as far as we can see, stretches vineyards: home to ecological grapes and a few unfortunate butterflies. There's something about this place, about this moment… perfect harmony with nature, maybe.
For more on Albet i Noya Cavas please feel free to download a copy of the 50 Great Cavas 2012 ebook.
Alise Zarina
Photos: Toms Šķēle