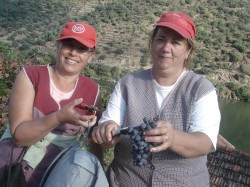 With so many wines going to be on show at the up coming International Wine Tourism Conference we've decided to bring in the wine importers, distributors, agents and the on-trade to attend a Hosted Buyer programme.
Selling wine sells wine tourism and opening winery doors to wine tourists sells more  wine.
Participating wineries get a win win situation by attending this unique event – they sell to the wine importer and the importer sells to the retailer who in turns sells to the consumer who would just love a trip to Argentina, California, Italy, Turkey and of course Portugal and visit the wineries making his/her favourite wines. The winery gets to meet his consumers and gets loyalty to the brand as well as of course more sales through word of mouth selling.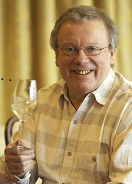 Wine importers from around the world but primarily from Canada, European countries, and the USA will be attending the World Wine Workshop and within the context of the International Wine Tourism Conference. The event will kick of with wines from the host country, The Surprising Wines of Portugal led by Charles Metcalfe, the well-known British wine critic and will be followed by wine tastings and private appointment settings. Subsequent days will be devoted to private tastings with the wine makers and with the aim of pairing up for an import/export agreement.
Conference delegates too will get the chance to try the wines as each producer will have a table serving wines throughout the day. Many bloggers and media will be attending the conference so we're sure they will be getting to the bottom of the glass with the producers during the 3 day event. Participating Tour Operator and travel agents too will be interested in the wines and destinations making an appearence at the event.
Want to be part of this uniique event and at "it's a screaming deal price"?
Check the links below
 I want to export my wines and have people visit my winery
I'm a wine importer and I'm looking to add to my wine portfoilio and I'd like to see and visit Oporto
I've just got to be a delegate at the Conference and get to taste all the fantastic wines, learn a lot from the more than 40 talks, share experiences, network and have a corking good time.
I'm a wine tourism experience provider and I've got a great product to offer to the more than 40 international tour operators attending the event
We look forward to meeting you all in Oporto on 31 Jan for what is going to be a blast for the wine and tourism industry which is infact our slogan: Bringing Wine and Tourism Together.