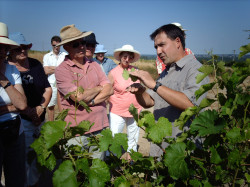 The team at Wineware thoroughly enjoy embarking on new adventures and countries, including searching for the very best wine tasting weekends in the UK and overseas. We believe it is the best way to learn about wine; a practical and educational hands on environment. Plus you are given the opportunity to sample a large variety of wines, each with compelling new flavours and textures. So much to explore and taste in just one weekend! However, it is not always just limited to wine; these weekends sometimes offer other alcohol drinks such as beer or spirits or non-alcohol drinks such as fruit cocktails.
"I am a complete beginner to wine." Who are wine tasting weekends for?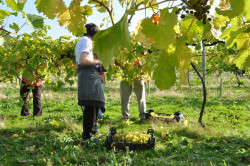 Wine tasting weekends are of course for all levels of wine knowledge from the novice to the most experienced wine taster. These weekends are ideal for a short weekend away for two or a well-informed tour for a wine society or wine club. The two or three day weekend breaks are often very interactive, educational and above all else, fun! Be prepared for a weekend full of flavours, knowledge and tasting. Top tip – make sure you remember to take a camera.
What is a wine tasting weekend?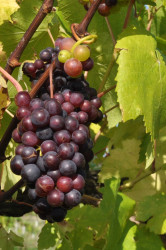 Each wine tasting weekend differs from one another but they all share the same goal: to enhance your knowledge of wine. These weekends open the doors and show you the winemaking process; where the wine is actually made. The town in which a wine tasting tour is situated often has a lot of history behind the wine's success. Remember your wine tour guides are there to answer any questions which you may have.
Wine tasting weekends will often offer a vineyard tour. This really does give you a fantastic insight into the production of wine! You can witness for yourself the old tradition of winemaking (yes stomping is guaranteed) while also the development and use of the latest technology.
You will also learn more about the grape process from start to finish including grape cultivation and harvesting. As you walk pass the oak barrels you will surreptitiously inhale the aromas of wine as it ages. Meanwhile your tour guide is enriching your knowledge of wine as you are being led to a tutored tasting session (this is one of our favourite parts).
Most often these tastings will include food, meaning not only will you be able to pair wine with food when you return home but you will be able to sample more wines!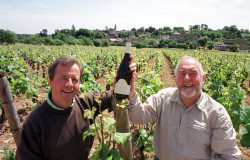 Who should I book my wine tasting weekend with?
Wineware are thrilled to see Wine Pleasures offering such well catered wine tours which meet all of your needs. (We do hope they pop our invite to one in the post soon, or e-mail as it were).
Wine tasting weekends should be about exploring the unknown with wine and afterwards taking away a special bottle from that vineyard, or hearing a valuable wine tip when pairing with food or perhaps making friends with fellow wine lovers.
Before you go! Or perhaps after…
Wineware offer a fantastic range of wine accessories, wine racks, glassware, corkscrews and decanting and serving products. So if you feel inspired then visit our website or leave us a comment via our Twitter (@WinewareUK).
Cheers to wine tasting weekends!
Rebecca
Wineware's Social Media Assistant and Copywriter