Celebrity Wine Review host, Kelli McCarty, a former miss USA and soap opera actress will speak at the 2nd Annual Wine Pleasures International Wine Tourism Conference.
Monday February 1st McCarty will address the attendees of the Conference in the Penedès wine region which is being held at the Barceló Montserrat Hotel.
McCarty plans to discuss the general landscape of wine in social media, as well as the challenges and opportunities in promoting wine using this medium. McCarty together with Roie Eldery will also speak about the early successes and lessons learned for Celebrity Wine Review and what their strategy and outlook is towards the future.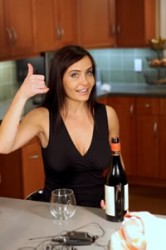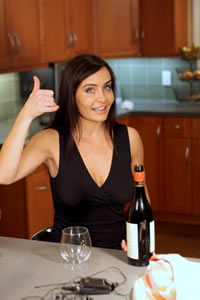 Celebrity Speaker Kelli McCarty
1 – 2 – 2010
Barceló Montserrat Hotel, La Beguda Baixa (Barcelona)
17.30-18.30
The conference will bring together wine and tourism professionals from around the world to discuss, reflect on and develop their ideas. The conference programme will offer many opportunities for professional contact and development. It involves a 3-day programme of over 40 talks, posters, workshops, panel discussions and plenary sessions.
For more information on the conference, links to accommodations, and guest speaker information visit Wine Pleasures