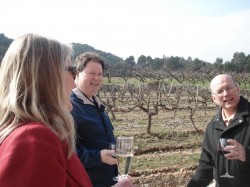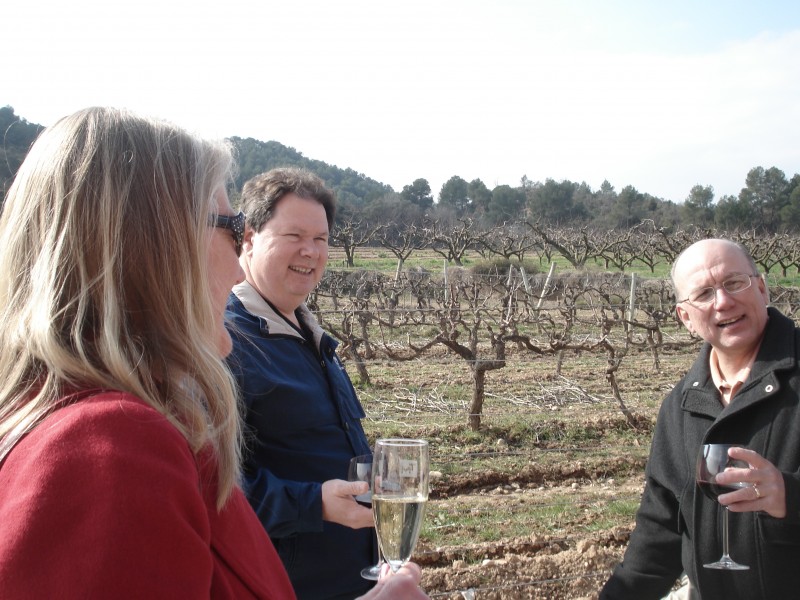 We talked with Brian Gwynn, founder and owner of Specialty Wines and More about his involvement in the wine industry and what he expects out of the upcoming ¨Buyer Meets Iberian Cellar¨ Workshop
What was the impetus behind starting the Speciality Wines and More? 
Wines are a passion for me. I'm a very passionate person and I was immediately drawn in by the sheer "passion" of wine, from the winemaker right to the consumer. This is an industry driven by the desire to make wine an enjoyable part of each day.  The pride you see from the winemaker as he talks about his wine.  It was 20+ years ago I was bit by the "wine bug", but I didn't have the opportunity to really get involved until about 10+ years ago. It was from that "passion" that I decided to dedicate myself to the wonderful world of wine.
In what ways to you reach out to people about wine? 
A perfect way for me to reach thousands of people is the radio show. I am also known as "The Wine Guy", as co-host of The Good Life Radio Show, Sunday's Noon – 1pm, TALK 1300-WGDJ-AM, where we have a chance to talk about Wine, Food and Travel. We try to make wine and food fun and educational. As I always say…. "Just pop a cork and a Party begins".
What is your specialty?  Old World Wines.  I enjoy European wines the best, plus they are definitely the most food friendly.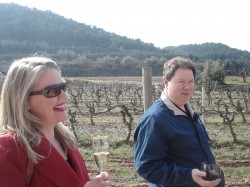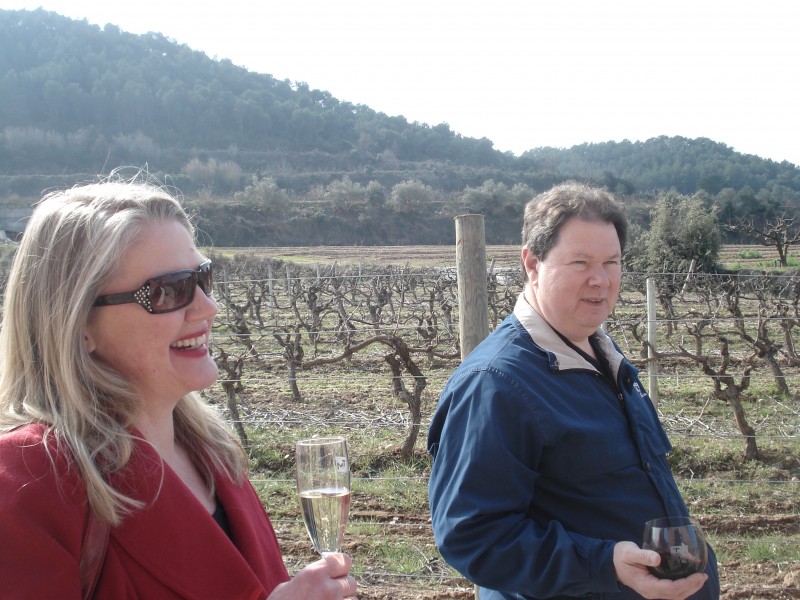 What kind of cellars are you looking for at the workshop?  Right now, we have to focus on the less expensive wines. With the US Dollar being so weak against a strong Euro, we need to focus on finding good, inexpensive wines with attractive labels.
What types of wines do you like personally?  I like well balanced wines that show good structure, a nice fruitful nose, good mouth feel and a memorable finish, either white or red, quality stands out in all wines.
How would you compare the workshop methodology at Wine Pleasures to a large-scale wine trade fair?    What are the strengths and weaknesses of both?  I really enjoy the intimacy of a smaller setting, you don't get lost in the crowd but the trade fairs have the advantage of sheer volume.
What advice would you give to the cellars?  It all depends on price.  If there are producers who have good quality wines they must remember they need competitive pricing. There are a lot of wines out there; you need to be able to compete. Don't let your ego get in the way of reasonable pricing.
You can meet  Brian and at least 40 other buyers who will be at the "Buyer Meets Iberian Cellar" Workshop in Barcelona February 23 – 25.