The 2011 International Wine Tourism Conference promises to bring guests a memorable experience filled with networking opportunities while discovering the flavors of Portugal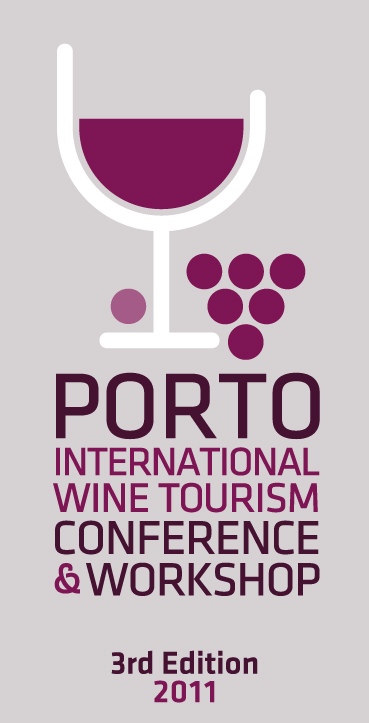 Barcelona, Spain – July 1, 2010 – Wine Pleasures has announced that the 3rd Annual International Wine Tourism Conference & Workshop will take place from January 30 to February 6 on the banks of the Douro River in Pousado do Porto, Palacio do Freixo in Porto, Portugal. Registration is open to any member of the public who wishes to attend the conference.
2011 is the first year that the conference will be held in Portugal, a country with more than 250 grape varieties and 350,000 hectares of land devoted to vineyards. Porto, Portugal's second major city, is one of the Great Wine Capitals of the World, famous for its production of Port.
The conference will bring together wine and travel professionals from around the world to discuss, reflect on, and develop their ideas in addition to attracting wine and travel enthusiasts to discover Portugal as a "grape escape" destination.
"The conference was inspired by taking wine tourists to visit wineries and observing that wineries in general didn't have much idea of how to do a winery visit, let alone market themselves for winery visits," explains Wine Pleasures owner, Anthony Swift. "We figured that what they need is a conference where they can all come together and share experiences and learn from each other."
Although the conference is more than six months away, planning is already in progress. During the "Pre-Conference," attendees will travel to the Vinho Verde wine region to discover the breathtaking rolling green scenery, visit three family-run wine producers, a tour the Sandeman property.
For the next three days, the program involves over 40 talks, presentations, workshops, panel discussions, and symposiums, and will offer a number of opportunities to meet and connect with others in the wine tourism business, including winemakers, travel agents, writers, bloggers, celebrities, and fellow wine lovers from over 30 countries.
Panelists include:
* Charles Metcalfe, British wine critic, founder of Wine International Magazine, and co-chairman of the International Wine Challenge
* Roie Edery and Charity Winters, presenters from Celebrity Wine Review TV
 * Anthony Le Ray-Cook, writer for Wine & Dine
  * Taner Ogutoglu, Wines from Turkey
 * Julia Sevenich and Gerhard Mayr, Gourmet Snapshots
After the conference, the Social Program will include plenty of wines and culinary delights to choose from. In addition to wine-matching dinners organized in restaurants around Porto, there will be plenty of opportunities to network.
"For professional reasons, it's important to learn about what other people are doing in wine tourism. For non-professionals – people in wine clubs, wine lovers, wine travelers – it's a good way to meet the stars of wine tourism while trying hundreds of different wines from around the world," Swift asserts.
Conference attendees will stay at the Palacio do Freixo, built in the mid-18th century and designed by architect Nasoni. The palace is one of the most remarkable examples of Portuguese civil architecture from the baroque period. The enchanting Portuguese setting, the excellent cuisine, and the considerable on-site capacity make this the ideal venue for this year's Wine Tourism Conference.
The event is limited to only 300 delegates so early registration is recommended. Tickets include entrance to the conference talks, daily lunches, and after-conference activities. €95.00 for a one day ticket or €195.00 for a three day pass.
The conference organisers are tweeting and are using the #iwinetc hashtag for the event. There is also a Facebook Fan Page for the Event.
About Wine Pleasures:
Wine Pleasures is situated in the heart of the Penedes wine region and has been open since 2005. Wine Pleasures designs, develops, organizes and manages wine-related including workshops, conferences, and wine tasting tours. For more information on the 2011 please visit  International Wine Tourism Conference