Tenemos el placer ofrecerle la oportunidad de participar en la 2ª edición del Wine Pleasures International Wine Tourism Conference & Workshop que se celebra en el Barceló Hotel Montserrat, La Beguda Baixa (Barcelona) del 1 al 4 de febrero 2010, la única cita internacional especializada en el desarollo profesional de las personas involucrados en el sector de enoturismo y una plataforma de comercialización y promoción idónea para dar a conocer destinos y productos enotruísticos.
El certamen acogerá una serie de actividades paralelas que permiten abarcar todas las necesidades del sector y por lo tanto hay varias formas de participar:
Como ponente
No es necesario ser una "estrella del enoturismo" para hacer una ponencia. La audiencia que asistirán quieren escuchar a personas contar sus experiencias en cuanto a enoturismo. No necesariamente quieren escuchar teorías de turismo. Bodegas, hoteles, agencias incoming and outgoing, oficinas de turismo, museos, rutas de vino, patronatos de turismo, centros culinarios, sommeliers, restaurantes, estudiantes y profesores de turismo, e incluso las mismas enoturistas, les animamos a particpar con una ponencia. Intercambiaremos experiencias y aprenderemos todos del uno al otro y, como consecuencia conseguiremos un networking extenso.
Llamada de Comunicaciones:  El plazo de enviar propuestas de ponencia ya está abierta y finaliza el 30 de noviembre. Formulario de Propuesta de Ponencia.
Como Asistente al Congreso.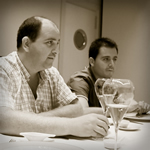 Completo programa de más de 100 ponencias que incluyen sesiones plenarias, seminarios, presentaciones, workshops y debates. Para asistir como persona interesada en el enoturismo debería enviarnos el Formulario de Inscripción
Como Proveedor de productos enoturísticos en el Workshop.
Bodegas, hoteles, museos, centros culinarios, agencias incoming, empresas que organizan actividades enturísticas, oficinas de turismo, patronatos de turismo, Rutas del vino, en fin cualquier proveedor o conjunto de proveedores de productos enturísticos que desean, a bajo coste comercializar sus ofertas a través de TTOO/AAVV internacionales que viajarán expresamente a conocer sus ofertas en el marco del programa Workshop Enoturístico. Más información desde Workshop Enoturístico.
Como Expositor
Si su oferta enoturística engloba un conjunto de bodegas, restaurantes, hoteles y servicios complementarios deberían plantear asistir al Congreso y Workshop como expositor para poder llegar a todos los asistentes off and on line. Las plazas son muy limitadas para está opción. Más Información: Oportunidades de Marketing.
Como Partrocinador y/o Colaborador.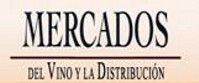 Existen varias oportunidades de particpar como patrocinador y/o colaborador durante el Congreso, Workshop, programa "After Congreso" y el Fam Trip para TTOO/AAVV. Más Información: Oportunidades de Marketing.
Agadeciendo su colaboración y con la confianza de poder darle la bienvendia en la 2ª Edición del Wine Pleasures International Wine Tourism Conference & Workshop, reciba un cordial saludo.
Anthony Swift
Gerente Wine Pleasures
P.D. Si el Congreso y/o Workshop no es de su interés, le rogamos, si lo estima oportuno, haga un "retweet" de este comunicado (botón verde arriba y a la derecha de este post) a una persona que pueda estar interesada en asistir.