All plans are in place for the exciting two-day event leading up to The 2011 International Wine Tourism Conference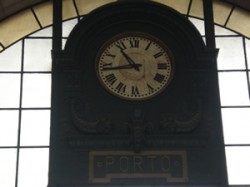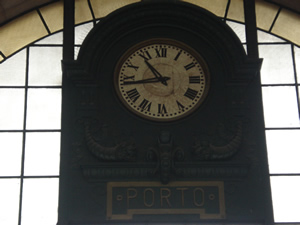 Barcelona, Spain – July 20, 2010 – Wine Pleasures has announced a busy line up of winery visits, tastings, and dinners to take place during the two-day Pre-Conference Event preceding the 3rd Annual International Wine Tourism Conference this winter. A small group of Pre-Conference attendees will have the opportunity to travel the Vinho Verde wine region in Portugal the weekend before the conference officially kicks off on January 31.
On Saturday, Sandeman Porto Cellars will provide attendees with an exclusive tour of the famous Port producer to learn more about their internationally renowned wines. The following day, attendees will visit more Portuguese wine producers, including the Quinta de Santa Maria & Quinta do Tamariz winery, Quinta do Casal do Paço, and Sala Ogival at ViniPortugal. The exciting weekend will conclude with dinner and a wine tasting with Sara Gonçalves of Vinhos Norte.
"It's a pioneering trip for bloggers and media to attend because it will specialize totally on wine tourism. It's restricted to twenty people because we want to ensure quality, highly personalized visits for attendees. Research hasn't found anything similar to this – it's a very unique event." says Wine Pleasures's General Manager, Anthony Swift
At the end of the weekend, attendees will return to Porto for the conference to officially begin. The 2011 International Wine Tourism Conference will bring together leaders in the wine and travel industry from around the world, offering an array of activities and networking opportunities for guests.
The Pre-Conference Event is limited to 20 delegates and is only open to bloggers, media, travel agents and registered conference delegates. 
About Wine Pleasures:
Wine Pleasures is situated in the heart of the Penedes wine region and has been open since 2005. Wine Pleasures designs, develops, organizes and manages wine-related including workshops, conferences, and wine tasting tours.