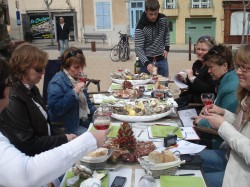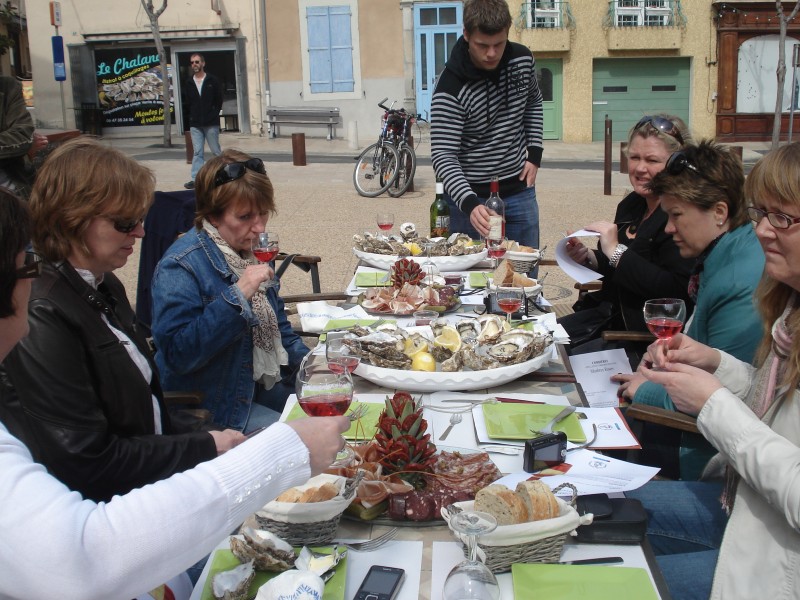 Grape Escape Languedoc-Roussillon, Sud de France. We, DPD Wine Club from Oslo, Norway  traveled with Wine Pleasures to the quaint seaside town of Leucate. In the South of France, between Narbonne and Perpignan, Leucate is known for two things- the freshest oysters you'll ever have and the best wines to match.
First visiting Cave Coopérative de Leucate, a large Coop winery, we were introduced to the area's wines by tasting a variety of whites, reds, and even a Vin Doux Natural fortified wine. Friendly and charming, this winery gave us a feel for the rest of the area. There, our hosts explained the tradition of the wine and oysters pairing.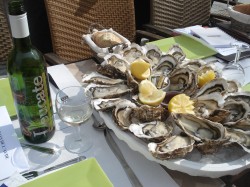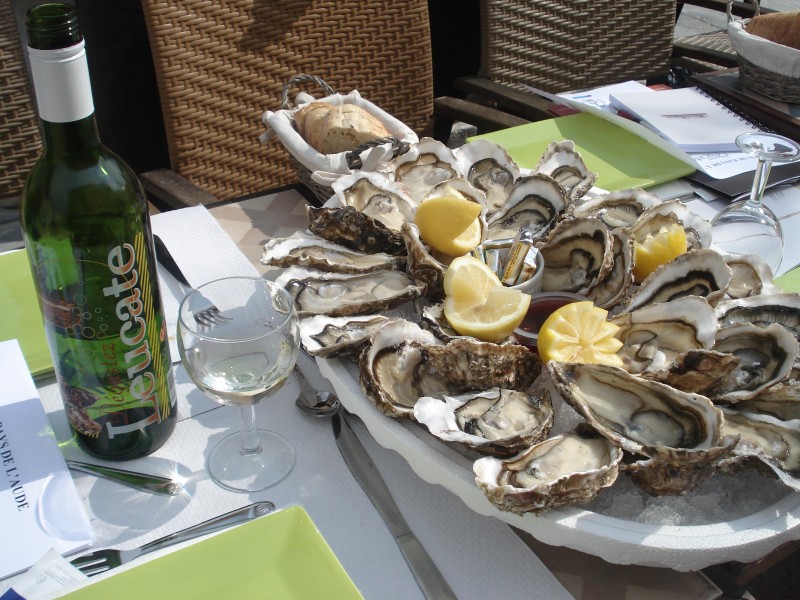 Some of the vines grow just a few hundred meters from where the oysters are farmed making this pairing one of the most harmonious. We tasted several wines our favorite of which was the Degustez Leucate white wine. It was fresh and fruity on the nose with aromas of tropical pear, pineapple, and bananas. On the mouth, it had a nice weight which stood up to the saltiness of the oysters. Before even tasting the oysters with the wine, our mouths were watering thinking about the combination.
Most of us were new to oysters,  and our host Arnaud (see video below) graciously gave us a demonstration. After hesitating a little, we each dove in and tried an oyster. A little bit salty and slimy at first, we soon got over the initial reaction and savored the wine and oyster pairing. It was a perfect day for relaxing by the water and enjoying this culinary delight.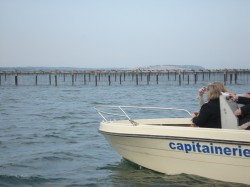 Next up was a visit to the oyster farmers to see how the oysters are cleaned up and priced and then it was off to the Port of Leucate for a trip with the Harbour Master out to the oyster platforms in the Leucate Bay. On the way back our motor broke down just as we got into the harbour entrance so we had to get towed in by another boat.
This is an excellent trip and well worth spending a half day doing. Our hotel accommodation for the evening was at the delightful and peaceful Hôtel La Terrasse au Soleil perched high above the town of Céret in the Pyrénées Orientales.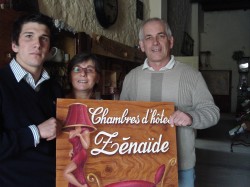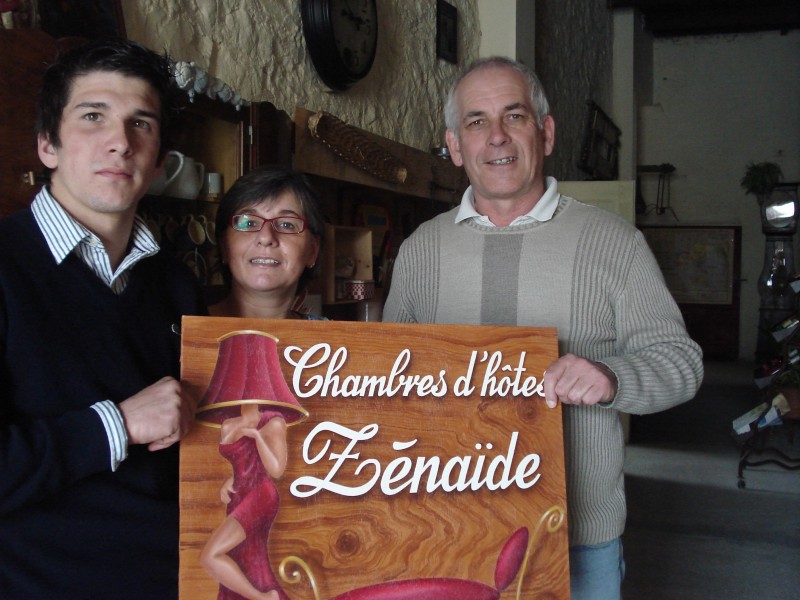 An alternative accommodation is to stay at a nearby Chambres D' Hôtes in the village of Roquefort de les Corbieres which is  owned and run by Joel, the President of the Leucate Coop  and his family.