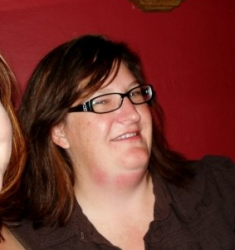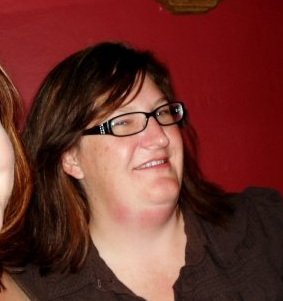 Thea Dwelle, the well regarded wine and travel writer of Luciouslushes.com, has a keen interest in the relationship between social media and wine. She describes her work as an effort of love, with her goal being the free exchange of wine information.  As part of this philosophy Dwelle will quickly point to a number of other wine bloggers and authors, noting the community as a whole is an integral part of promoting wine. Additionally, given her passion in wine Dwelle has a particular interest in wine tourism given its importance in her work and the success of the wine we all love. 
As one of the speakers at the 2011 International Wine Tourism Conference, we had the opportunity to speak with Dwelle about social media and wine tourism.  Below are Dwelle's responses to our questions:
1) As the 2011 Wine Conference takes place in Porto, Portugal this year, how do you view Porto as a wine destination?

I am very excited to visit Porto as I have never visited the region before.  I think there is a great diversity in wine and I look forward to discovering it.
2) What roles can social media, such as blogs, twitter and other online forums, play both for wineries and consumers? How can social media be used to both promote wine tourism, and allow wineries and consumers to connect?

As a blogger, I view social media (including blogs) as one part of an integrated marketing plan.  For consumers, they provide a wealth of information and discussion topics.  I choose to write about wines and regions that interest me and provide me with more information for research and discovery.
For wineries, they provide a creative outlet for information pertaining to the winery business, as well as a great place to share information and ideas about the wines and engage the consumers.
3) How do you typically travel to wine destinations, for example through guided trips, independently or a combination of the two? What factors do you consider when you plan a wine holiday?
For wine destinations that I am familiar with, I am more independent.  Additionally, for destinations that are primarily English speaking (Australia, Canada, US) I would be more independent.  Having an escorted tour in Italy was highly beneficial as we were able to experience more remote wineries with the assistance of our tour guide.  I prefer small group tours as well as it allows you to gain access to more intimate settings.
4) Have you noticed many changes in the wine tourism industry during your career? Are the changes more pronounced in a particular region, for example the old world vs new world?

Yes. In California, wineries are becoming more digitally focused and reaching out to tourists via Twitter, Facebook, and winery blogs.  There is much more of a learn before you visit mentality and they aren't afraid to share information.
5) What wine destination would you suggest as the site forthe 2012 Internation Wine Tourism Conference?

Rhone Valley, Australia, Paso Robles CA.
Join the International Wine Tourism Conference and network with Thea and 200 – 300 more attendees. Thea will be delivering a talk at the Wine Tourism Conference titled: Wine & New Media. A Bloggers Perspective