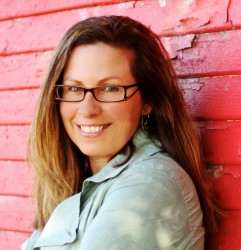 Marcy Gordon, travel marketing guru and founder of Come For The Wine (a blog "all about Wine, Food, Travel and everything else in the Universe"), believes the key to a successful wine experience is to make it personal. A strong advocate of Twitter, she specializes in concise and direct communication with her audience, and works to engage her audience rather than purely inform. Ms. Gordon will share her experiences with us both in her own work and what she has seen more broadly in the wine industry.
As one of the speakers at the 2011 International Wine Tourism Conference, we had the opportunity to speak with Ms. Gordon about marketing and wine tourism.  Below are Ms. Gordon's responses to our questions:
1) As the 2011 Wine Conference takes place in Porto, Portugal this year, how do you view Porto as a wine destination?

I think Porto is a great destination offering true character and the historic center of Port wine along the Douro Valley as well as many other distinct regions such as Vinho Verde, Dao, and Alentejo. As more more attention is focused on Spanish and Portuguese wines I think the wine travel segment will grow dramatically and people will be eager to discover the Porto area first hand.
2) What roles can social media, such as blogs, twitter and other online forums, play both for wineries and consumers? How can social media be used to both promote wine tourism, and allow wineries and consumers to connect?
This is a huge question and I could write volumes in reply–But I'll keep it brief. Social media is a phenomena that is exploding and growing faster than most people can begin to understand. It is a tool that used in concert with a solid marketing plan can be very beneficial for both wineries and consumers. I think the wine category is especially suited to the use of social media because wine in it's essence is a social product. It is an excellent method to promote awareness for brands and to connect with customers in a casual non-sales environment. At it's core social media is a relationship building tool. But it also can turn virtual relationships to real life relationships. Many wineries and enthusiasts use twitter to exchange information about wine and participate real life and virtual events such as TTL ( Twitter Taste Live) that encourage people to taste a particular wine, live at a pre set time, and tweet about it.  
I personally have worked with several small family wineries helping them to understand the power of twitter and social media and showing them how to use it to gain a following for their winery, meet potential new customers, and augment their other marketing efforts. I am also working with a travel company in the same capacity. I could go on and on on this topic, but I'll leave it at that for now.
3) How do you typically travel to wine destinations, for example through guided trips, independently or a combination of the two? What factors do you consider when you plan a wine holiday?
I travel independently and then will select day tours within my region of interest. I also contact wineries directly prior to the trip to set up visits. Once again, social media can play a huge factor in this. I recently went to several wineries based on the interaction I had with them on twitter. The main factors I consider when planning a wine holiday are what wines are of interest to me and the accessibility of the wineries I am interested in visiting. Location with good access to major or regional airport is also a factor.
4) Have you noticed many changes in the wine tourism industry during your career? Are the changes more pronounced in a particular region, for example the old world vs new world?
My direct experience is in tourism marketing and guidebook publishing, but I think wine tourism has become a much more important segment of the tour operation business in general. Tour operators that are not wine centric seem to be offering more wine travel options than ever before. More and more outdoor adventure tour operators offer wine specific options. I have been on several hiking adventures that feature stops at wineries as part of the itinerary.
5) What wine destination would you suggest as the site for the 2012 International Wine Tourism Conference and Workshop?

New Zealand, Oregon, Mendoza, Argentina.
Join the International Wine Tourism Conference and network with Marcy and 200 – 300 more attendees. Marcy will be delivering a talk at the Wine Tourism Conference titled: Beyond the Brochure- Blogging with Personality & Content That Connects