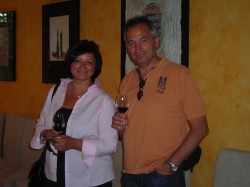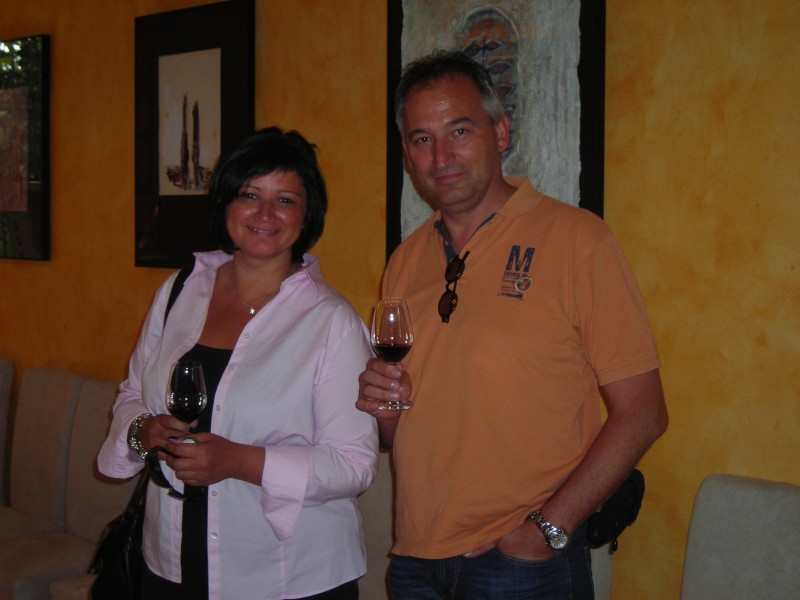 Peggy Herman and Walter Verstappen are the directors of Vivanda Projects in Belguim.  They only recently entered the wine retail business but have been buying wines for their catering business for many years.  They are looking forward to the "Buyer Meets Organic Cellar" and "Buyer Meets Iberian Cellar" workshops next week (Feb 23-25) in Barcelona.
When was Vivanda-Projects founded?  What was the impetus behind starting the business?  Vivanda-Projects was founded in 2010, but is based on more than 20 years of experience in the past. Before we founded Vivanda-Projects, we owned a company called Escalda-Events.  We used to organize lots of business-cruises, lobster parades, oysters parades, and mussel-cruises mostly in Holland (because the mussels and oysters come from Yerseke, right next to the eastern Schelde). Because the food, wine and cava were very good, people started asking us if they could buy the wine, cava (or food) they drank during one of our events and that´s how we started our (little) wine-business. Now we do all kinds of things, like organize business-events, wedding-planning, party-planning, …  We went to the Penedés region a couple of times and that´s how we met a family that makes very good wines. I studied Spanish a few years so that surely helped.
What is your specialty?  Organizing Corporate and Personal events, party-planning, and finding the right wine to accompany a good (Belgian) meal or to simply enjoy!
What do you hope to get from the workshop?  We hope to meet more wineries where we can buy nice wines that you can´t buy on every corner in Belgium.
What types of wines do you like personally?  We like Cava Brut Nature, and wines that are made with lots of love and knowledge.
How would you compare the workshop methodology at Wine Pleasures to a large-scale wine trade fair?  What are the strengths and weaknesses of both?  We don´t go to large-scale wine trade fairs because we don´t believe in them. There are lots of winemakers who make very good wines and don´t enter them in competitions or go to expensive trade fairs.  You can´t argue about taste and the consumer is the one who pays the trade fair in the end.  We hope the Wine Pleasures Workshop will give us the opportunity to meet good winemakers (that preferably haven´t entered their wines in competitions).  Good for us, good for our clients and good for the price of the wine…?
Join us at the "Buyer Meets Iberian Cellar" in Barcelona and meet Peggy, Walter and 40+ buyers.