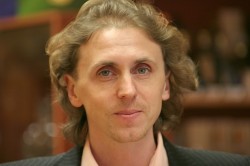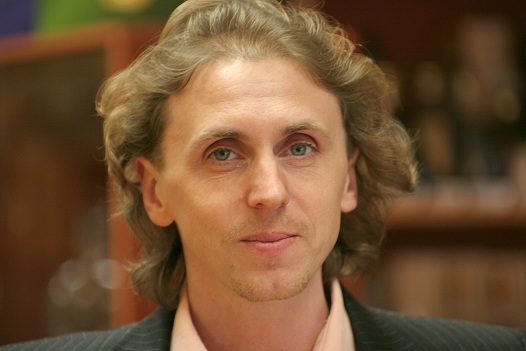 Arunas Starkus is the owner of Duda ir Kompanija and Vyno Klubas  in Lithuania.  In 2003 Vyno Klubas was the first specialized wine shop and tasting centre in Lithuania.  In 2005 they started the first Lithuanian wine fair Vyno Dienos as well as launched a dedicated wine magazine Vyno Žurnalas. In 2006 they opened the second retail shop, initiated formation of the Lithuanian Sommelier Association and founded Sommelier School – the main wine education centre in Lithuania. 
We talked with Aranus about his companies and the wine business in Lithuania as he prepared to attend the "Buyer Meets Iberian Cellar" Workshop in Barcelona Feb 23 – 25. 
What is the relationship between Vyno Klubas and Uab Duda Ir Kompanija?  Vyno Klubas is a brand name under which importing and distribution company Duda ir Kompanija and retail company Namine Peleda are acting. Vyno Klubas is seen in Lithuanian market as:
– wine boutique chain (5 shops in three main cities of Lithuania);
– publisher of Vyno Zurnalas – the only Lithuanian wine journal;
– organizer of Lithuanian Wine fair;
– owner of Sommelier school – wine education centre. 
When was Uab Duda Ir Kompanija founded?  What was the impetus behind starting the business?  Duda ir Kompanija was founded in 2004. At that time, the supply of wine into Lithuania was very one dimensional. Duda ir Kompanija was the first company to import into Lithuania wines from: Austria, Alsace, Sicily, Montsant, Germany, Abrucco, Lebanon, West Australia, Brazil and other regions that were not present in the market before. We are a very innovative company. 
What kind of cellars are you looking for at the workshop?  We try to find partners that produce consistent quality of medium priced wine despite vintage variation or wine producers that are big personalities with top quality wine supply. We try to have in our portfolio wines we could love personally as we sell not only wine as beverage but passion as well. 
What types of wines do you like personally?  I like red with fine mellow medium tannins and made in fruity style; white- not oaky, fresh and mineral, I am big fan of all styles sweet wines. 
How would you compare the workshop methodology at Wine Pleasures to a large-scale wine trade fair?  What are the strengths and weaknesses of both?
Even if you have well arranged meeting schedule in the large scale wine trade, there is certain risk to meeting a too busy partner or having too much crowd around for business talk. It is good to visit large wine trade shows for getting knowledge about quality of the recent vintages and to taste wines of competitors. The main criterion that B2B type event should meet is availability to know in advance who is going to participate in the event and permission to choose wineries to meet. To have it very narrowly specialized in quality level, wine type or region would be also very good. 
Arunas and more than 35 other buyers from around the world will be attending the "Buyer Meets Iberian Cellar" Workshop  in Barcelona February 23 – 25.