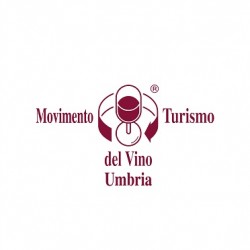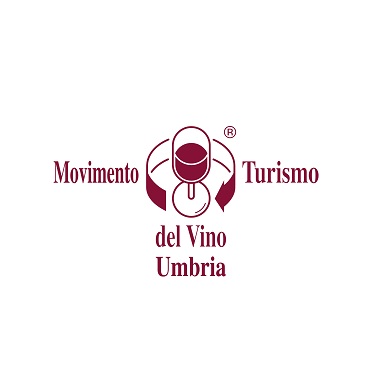 When we think of Italian food and wine three things may come to mind: pasta, pizza and Chianti. Have you ever stopped to think how much more Italy truly has to offer? In Rome, where the cuisine is very basic and traditionally poor people's food, then the wine on the table will reflect this history. In fact, there is pancetta (or bacon), egg, aged cheeses (such as Pecorino Romano), coda alla vaccinara (oxtail seasoned with cinnamon, nutmeg, black pepper and garnished with pine nuts)… all essentially succulent flavors that are on the sweet side. The table wine of Rome balances this by being slightly frizzy and easy to drink. Go to Umbria where the food simple yet hearty- wild boar, rabbit, vegetable stews, bean stews. Enter Sagrantino.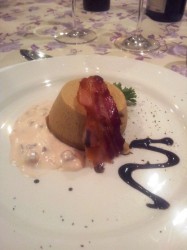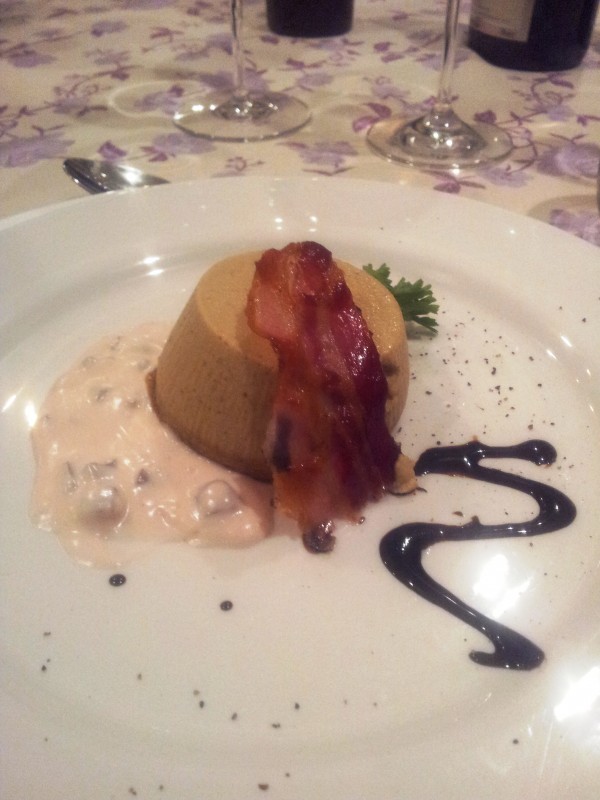 On the first night of the Wine Pleasures Workshop "Buyer Meets Italian Cellar" taking place in Assisi at the beautiful Valle di Assisi Hotel & Resort  Recanto Restaurant there was a dinner sponsored by the Movimento Turismo del Vino – Umbria (MTV). The theme was Umbria.
We were served typical dished of the region, with a flare. This, theoretically, was accompanied by the appropriate local wine. We were first served a flan of porcini mushrooms with a red turnip sauce and pancetta strip. This, being the antipasto, should've gone together with a bubbly because of the flan aspect but it actually went better with a Greccheto that was from Todi. In fact, it was an exquisite experience having them together.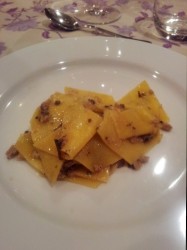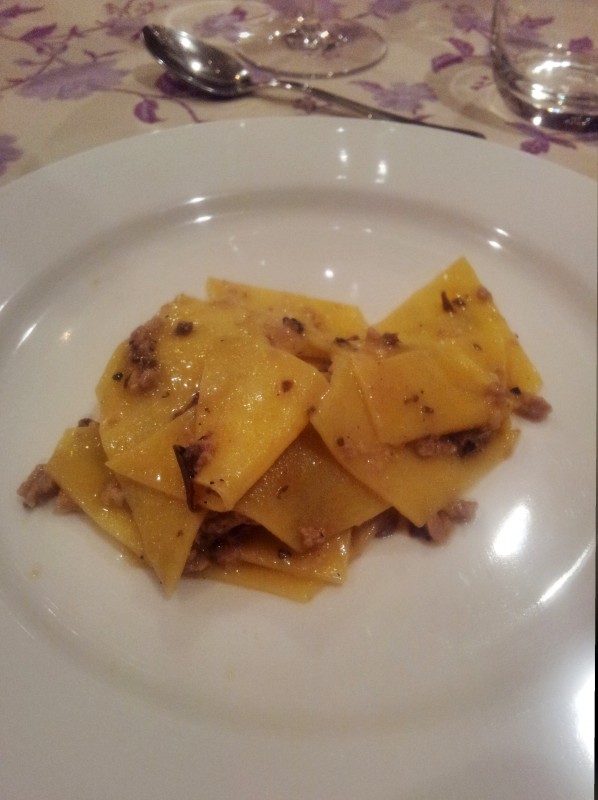 Then the meal continued with pasta called maltagliati ("badly cut") that was served in a white ragù sauce made of cinta sausage and black truffles. This plate was the winner of the night. However, by the time it was served, everyone was moving on to a plethora of wines that were on the table. The pairing wine with food idea had gone out the window. In a world where tasting wine is business, it was nice to let go and drink for pleasure.
The main dish was a veal sirloin crusted with bread and a red wine sauce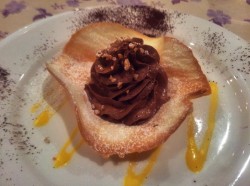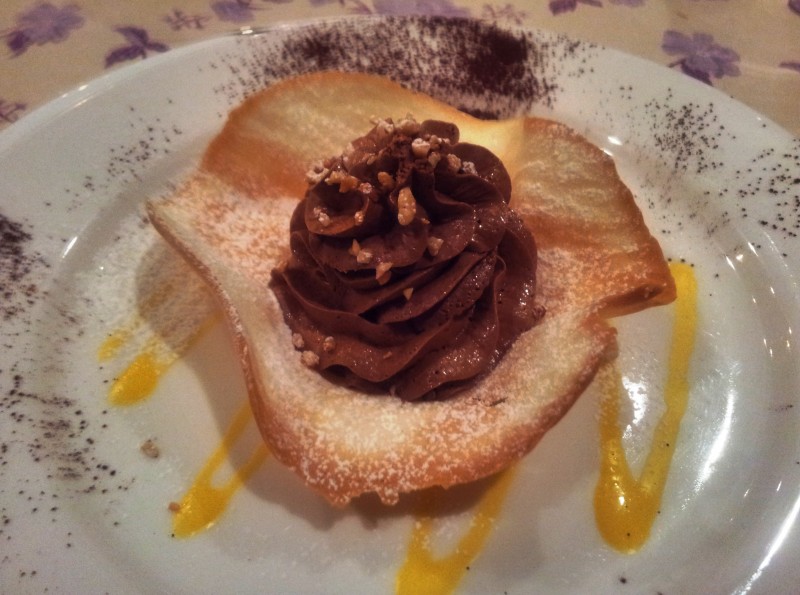 which was followed by a chocolate mousse. All in all, the first night was a success for the sole fact that everyone was able to enjoy each other's company by sharing stories, ideas and opinions about things in and out of the wine world. After all, tasting wine is hard work. Drinking it isn't.
John Peñate for Wine Pleasures  –  ViniCultural Tours