Fine wines are generally associated with certain parts of the world. We know of Italy as a wine producer because of its history, even dating back to images of Roman emperors holding goblets of wine, and because nowadays wine is so often paired favourably with Italian food. We know of France simply because of its reputation for producing some of the world's best (and most expensive) wines; and we know of California because we've seen the lush images of Napa Valley vineyards printed on cookbooks or even on wine labels. Lately, we have also seen the large scale emergence of countries like Australia, Argentina, Portugal and South Africa when it comes to mass wine production; but, perhaps even more interestingly, and definitely more recently, some rather surprising regions have emerged on the wine scene. Due in part to climate change, and in part also simply to increased efforts and focus, areas like the UK have been able to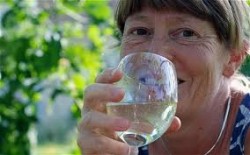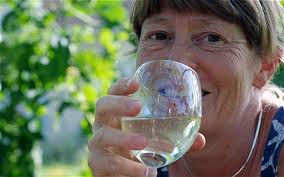 start producing fine wine. Specifically in the UK, many people assume that the land is too cold, and the climate too wet, to be suitable for the production of wine. However, with the warming of many of the world's climates, particularly the southernmost portions of the UK have begun to heat up enough to be ideal for vineyards. 
For example, the Camel Valley Vineyard in the southern region known as Cornwall is in the midst of gaining a very favourable reputation for its wines. In fact, according to englishwineproducers.com, Camel Valley has in recent years won many different national and international awards for some of its wines; it seems the region has gained particular renown for its sparkling wine (much like its near neighbours in France). This is just one of many English vineyards that the world now takes quite seriously, and which is well worth taking a look at the next time you want to try something new.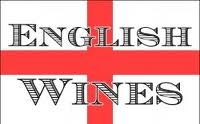 One other benefit of the changing climate in areas like the UK with regard to wine is that it makes tourism more favourable. Especially for wine enthusiasts, or those with a particular interest in grapes and production, tourism is actually a huge part of the wine industry; many people thoroughly enjoy being able to actually visit a vineyard and hear its story, and learn how its wine is produced. This can make the experience of wine drinking just that much more involved and enjoyable, and can also make for a beautiful and entertaining foundation. Regarding some of the beautiful up-and-coming UK vineyards, wine tourism is now a very intriguing option, as it gives you the chance to visit a somewhat unique wine producing region while trying something you may not have thought to take a look at before.