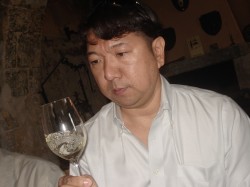 Tokyo based wine importer, V Trading returns to Europe once again in search of boutique wines for the Japanese HORECA market. This time to Umbria for the Wine Pleasures Workshop Buyer meets Italian Cellar. Taro Akiyama, owner and wine buyer is searching for the right wines to meet Tokyo restaurant winers and diners palates. We asked Taro a few questions before the up coming event and here are the answers to our questions:
1.    Can you give me some background information about V Trading and how it started?
V Trading Co.,LTD was established in 2004 by Taro Akiyama who had been in wine industry for more than 10 years as a sales. V Trading has been focusing on especially for small wineries based on family running around the world.
2.    What do you feel are the benefits of the Wine Pleasures workshop methodology opposed to a large trade fair?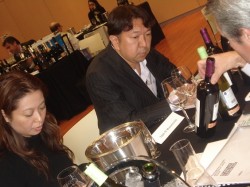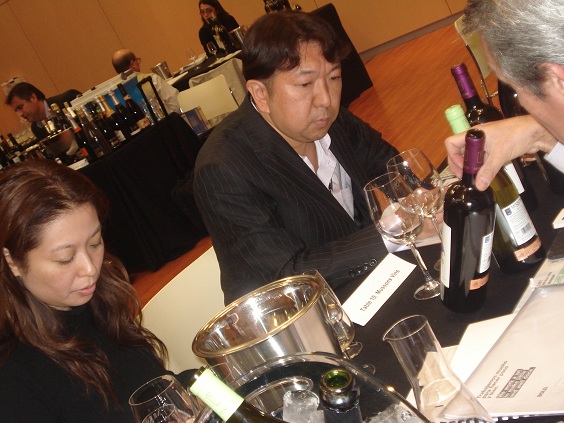 I really feel that Wine Pleasures workshop give us opportunity to meet such small producers in small a workshop setting. We have attended the Wine Pleasures Workshop Buyer meets Iberian Cellar now 3 years on the trot and we have found some excellent boutique wines which we would not have found in large trade fairs. Large trade fairs are useful for meeting mass producers (not our market) but useless when it comes to finding new export opportunities from boutique producers .
3.    What is V Trading hoping to gain from the Wine Pleasures workshop? How do Italian wines fit into your market?
We have been importing Italian wines since 2004 however we mainly purchase from wine brokers in Italy and recently we feel that need to start business directly with wineries. We hope to a see a great variety of boutique Italian producers at the Workshop
4.    What kind of wine stars are you hoping to find at the workshop in terms of color, price, and region?
We hope to find all kinds of wines pricing between 1euro to 10euro from north and south region.
5.    What is your specific market?
Mainly restaurants in Tokyo.
Italian wine producers would do well to sign up for the upcoming Wine Pleasures Workshop Buyer meets Italian Cellar on November 5-7 and set up a meeting with Taro to discuss wine exports to  Tokyo, Japan.