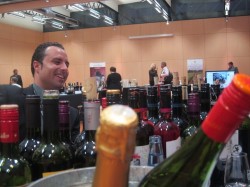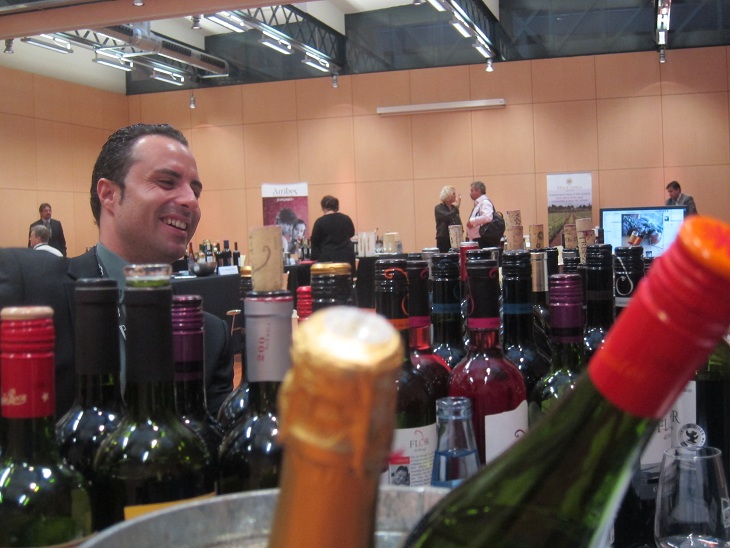 Besay Gonzalez is the Corporate Marketing Director of Barcino in the Philippines. We had a chat with Besay in the run-up to the 2012 'Buyer Meets Spanish Cellar' workshop to find out more about Barcino and what working in the wine trade in the Philippines is like. 
Can you please tell us about how Barcino was founded and give us an overview of the business? 
Barcino started in 2004 as a small wine and tapa's bar with only two tables for guests. At that time, there weren't any cozy places in the Philippines where you were able to drink a Spanish wine at a very good price as most of the wines from the old world were overpriced. In 2006 the first branch was extended and then Barcino consolidated its brand. Since then, year-by-year, Barcino has launched a new branch and now we have 5 branches with a sixth coming soon (around Dec 2011 – Jan 2012). Barcino sets a benchmark in Manila of a place to drink premium wines at affordable prices (wine for every pocket). Also our Spanish food is delicious and people really appreciate our business for the ambience, the style and the prices. 
Being an importer in Manila, what can you tell us about the wine preferences and consumption in your area? 
Actually in Manila there are a lot of importers, 65% of the importation is from the new world with the remainder being from the old world. They love sweet flavours so we sell all kinds of wines (included semisweet wines). They don't like to spend more than PHP 1000 (17 Euro) per bottle, so we need to import wines with a price of no more than 4 Euros (landed cost) to get a good mark up. This is not a wine country, however step-by-step people are starting to learn about wine. Last year we imported more than 80,000 bottles of wine and in 2011 we will reach 120,000 for sure. Alongside the restaurants, we also sell wine for distribution to hotels, resorts, supermarkets and other restaurants. 
What do you think of the Wine Pleasures workshop methodology? How do you think this will benefit you? 
I think that the Wine Pleasures smaller-scale workshops allows us to meet new wines, new wineries and more or less it opens a door to new business. We are in search of wines within the category of no more than 4 Euros. I would like to get information about the wineries that are meeting these requirements. 
Specifically what wine types/styles will you be on the lookout for? 
Red and white wines at great prices with nice packaging and good flavours. Also wineries willing to support us with promotions and advertisement in the Philipinnes. 
 Personally what is your favourite Spanish wine? 
My favourite Spanish wine.. I have a lot… and a lot still to try but right moment I would choose for quality/price: 
Red Wine: Quercus from Bodegas Fontana, Emilio Moro 2006 and Beronia Gran Reserva.
White wine: Vallformosa Claudia, Vinas del Vero Gewurztraminer, Martin Codax Albarino
Rose Wine: 4 Pasos Rosado from Martin codax and Beronia Tempranillo Rose
Sparkling Wine: Cava Vilarnau Brut nature, Carla de Vallformosa and Chantal de Vallformosa 
Besay attended the  'Buyer Meets Spanish Cellar' workshop on the 9th-11thof November 2011.