We are delighted to announce our first keynote speaker for the first edition of Italian WINE Week, Richard Baudains who will be joining us on Day 1 of Italian WINE Week (26 May 2020) at 13.00 delivering a talk titled The Surprising Terroirs & Wines of Italy.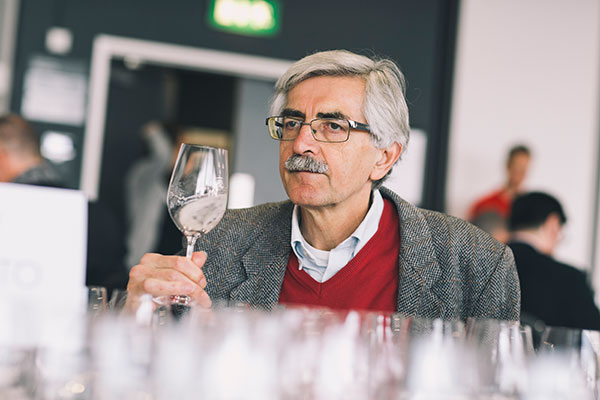 Italian wines taste different. Italian grape varieties give flavours that you don't find anywhere else. The vineyards are planted on rock, on limestone, on volcanic ash, on clay, on sand, or on mixtures of all these. To fashion these raw materials into modern, exciting wines, there is a generation of young winemaker who have travelled the world and learned all there is to know about winemaking. The results are incredibly varied in style, from delicate, low-alcohol whites to the richest imaginable reds, from gentle rosés to the great sparkling wines. It will be an introduction to open your eyes to a new world of very different wines
About Richard
Richard Baudains was born and bred in Jersey in the Channel Islands and trained to be a teacher of English as a foreign language. After several years in various foreign climes, Baudains settled down in beautiful Friuli-Venezia Giulia, having had the good fortune to reside previously in the winemaking regions of Piemonte, Tuscany, Liguria and Trentino-Alto Adige. Baudains is a regular contributor on Italian wines for the Decanter magazine. His day job as director of a language school conveniently leaves time for a range of wine-related activities including writing for the Slow wine guide, leading tastings and lecturing in wine journalism at L'Università degli Studi di Scienze Gastronomiche and for the web-based Wine Scholars' Guild.
Looking ahead to October Richard will be taking part in the upcoming International Wine Tourism Conference (IWINETC) leading a wine tasting titled Vines and Wines of Friuli-Venezia Giulia on the 27th October 2020.
More info at www.winepleasures.com