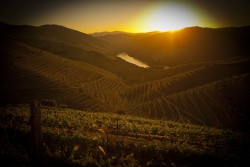 Casca Wines is a winery with a difference. It began as the brainchild of two young wine makers, Frederico Gomes and Helder Cunha who established Casca Wines with the intention of creating a world renowned brand of quality Portuguese wines. However instead of investing in land through acquiring vineyards, farms and estates, Casca wines works with producers of grapes from regions all over Portugal, only using the finest grapes to create each wine. Frederico and Helder as the owners and winemakers are complety dedicated to producing high quality wines in attempt to renew Portugal´s unique tradition in winemaking. Their previous experience in winemaking in both California and Portugal is evident in the wines produced which combine both present tradition and modern-day ideas.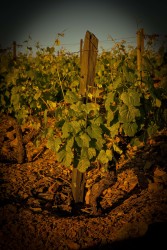 Over sixty four vineyards across Portugal provide grapes for Casca Wines located across eight main regions; Vinho Verde Minho, Douro, Dao, Bairrada, Tavora – Varosa, Colares, Tejo and Alentejo.  Thanks to the climatic diversity between the regions, Casca Wines are able to produce a wide range of wine styles using grapes from across the country. Furthermore, within each region there are also micro-climates and sub-regions which only add more variety amongst the grapes used. Casca Wines work with and learn from the vineyard owners in each region to ensure the best fruit is produced and used.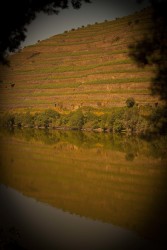 The age of the vines vary greatly between the regions and individual vineyards.  The Vinha da Padiha-Branco vineyard in the Tejo region is home to vines which are 106 years old; unsurprising considering the wine production in the region was first developed by the Romans, reaching its peak in the thirteenth century and has been known as an area of significant wine production ever since. At the other end of the scale, there are two vineyards in the Douro region, which are extremely young in comparison, with vines in age of only four years. The picking of the fruit runs from August to October and once it has been completed across the vineyards, each lot is fermented in its own separate tank until the blending process is

ready to begin. The use of wild yeast in the fermentation process requires additional attention from the winemakers; however the results are more than worthwhile; with an added complexity evident in each bottle of Casca wine. Three distinct families of wines are produced by Casca Wines; Monte Cascas, Cape Roca and Bote. Between the three, all of the major wine producing regions of Portugal are represented.
Casca Wines  has the following Sparkling Wine amongst the 50 Great Sparkling Wines of the World 2016>>
Távora-Varosa Sparkling Brut White Reserva 2010 (Gold medal with 96 points)
50 Great Sparkling Wines of the World 2016 – Get your copy here: