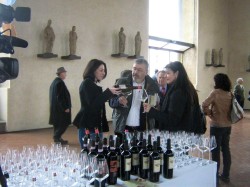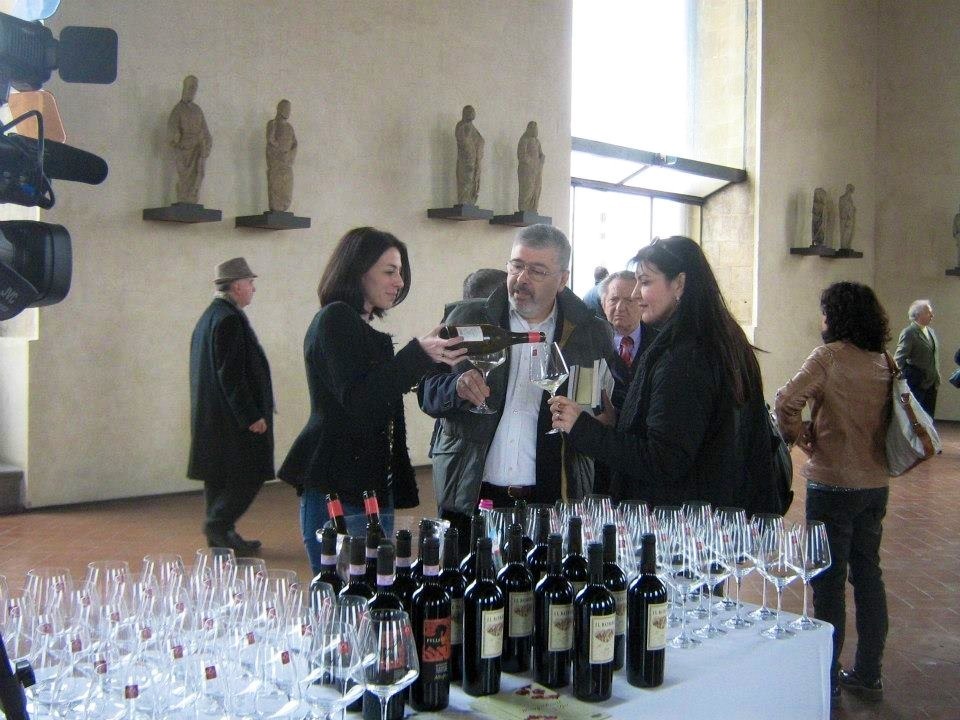 Wine consultant and Brand Ambassador Chiara Bondi from Fattoria La Striscia takes time out to tell us more about La Striscia winery. An important character of the history of the Italian cinema Ilaria Occhini (owner) is really the star of the winery. As an actress she worked under directors such as Luchino Visconti and actors as Vittorio Gassman and Marcello Mastroianni, she learned the secret of a successful business from her grandfather, Giovanni Papini. Today, next to her we find her daughter Alexandra and her grandchildren running the La Striscia. Even if recently acquired (2001), the estate's output is snowballing from 36000 to 100000 bottles a year. A charming story where cinema and reality come together. La Striscia will participate in the workshop Buyers meets Italian Cellar (4th-6th November 2013) in Arezzo  
How long has your company been involved in winemaking?
La Striscia winery has very older origins which go back to the Renaissance when Count Giovan Battista Occhini bought Villa La Striscia estate in XIX century. An important history, a prestigious present: now the owner is Ilaria Occhini, famous actress, that decided to restored the winery in 2001. Organic winemaking has been established from the start.
What makes you wines stand out? 
We have a great terroir (big portion of "galestro", the best for Sangiovese grape) and we can count on two special Cru: Fontasciutta (famous for Sangiovese, where Occhini wine originated) and Bagnoro (where we grow Merlot that blends in Lastriscia wine).  The chief feature in our wines is the big elegance mixed with persistance, and  the result is of great harmony. Strong tannins with freshness make our wines longevous, and charming taste. 
What can you tell about the kind of consumers who drink your wine?
We produce 3 labels, and we cover a big range of consumers both in Italy and in the global market. Bernardino is eclectic, perfect for every kind of meal: it is a Chianti, made mostly out of Sangiovese, and is very popular, and good for aperitif too. Occhini is made by 100% Sangiovese and is a great Tuscan IGT: strong and elegant at the same time, very appreciated both from experts and wine lovers (perfect for restaurants and wine shops). Lastriscia is made by 100% Merlot and it is especially appreciated by connessaurs. 
How would you compare the workshop methodology at wine pleasures to a large-scale wine trade fair?what are the strengths and weaknesses of both?
This is the first time we come in contact with Wine Pleasures, and we prefer to express a definitive viewpoint after the workshop in November.  Howenver, at the moment they have made a very good impression to us. The work done behind the organisation of the workshop so far has been very satisfying. Until now we hare very happy to have joined the workshop of Wine Pleasures! 
After a long day in the office and in the vineyard which wine makes you relax?
We love all wines we produce: the choice depends on the mood and on the occasion. The peculiarity of our wines is the fact they are all very important, and so each of them is enjoyable everytime! Perhaps, Bernardino is perfect for the summer, when it is very warm, because is light-bodied. Personally I recommend Occhini or Lastriscia in winter, when it is cold: these wine are perfect for some me-time, relaxing next to the fireplace.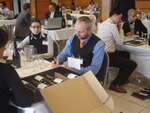 If you are a wine importer and would like to attend the upcoming Workshop Buyer meets Italian Cellar (4-6 November 2013) as an invited buyer and meet La Striscia there are still day passes available!
Sofia Sagripanti