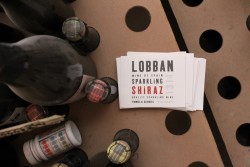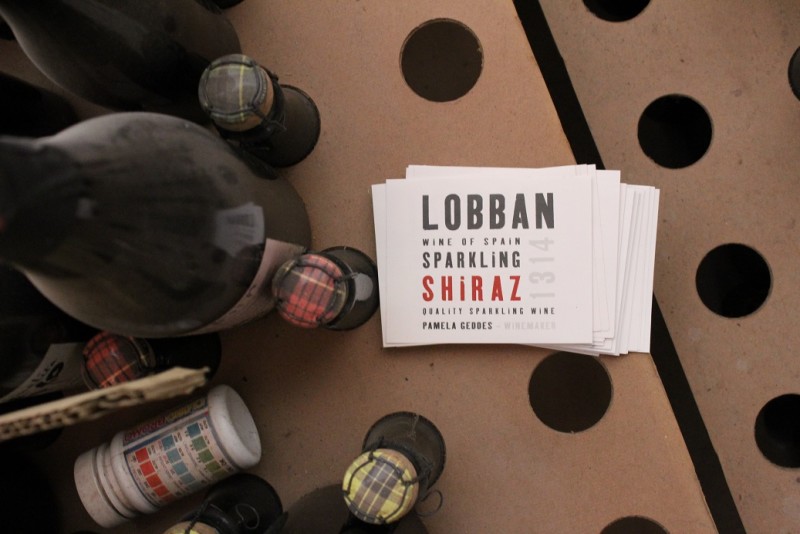 The Lobban winery (or Bodega La Pamelita) was born in 2003.  Measuring in at only 100 squares metres, which is the legally minimum for a sparkling facility in Spain, Lobban winery is one of the smallest wineries in Spain.  Located near the Anoia, a river that weaves it's way through the region of Penedès, the facility is just outside of the cava capital Sant Sadurni d'Anoia, in the charming village of Sant Jaume Sesolivere.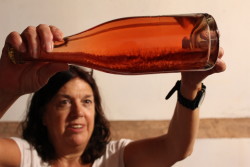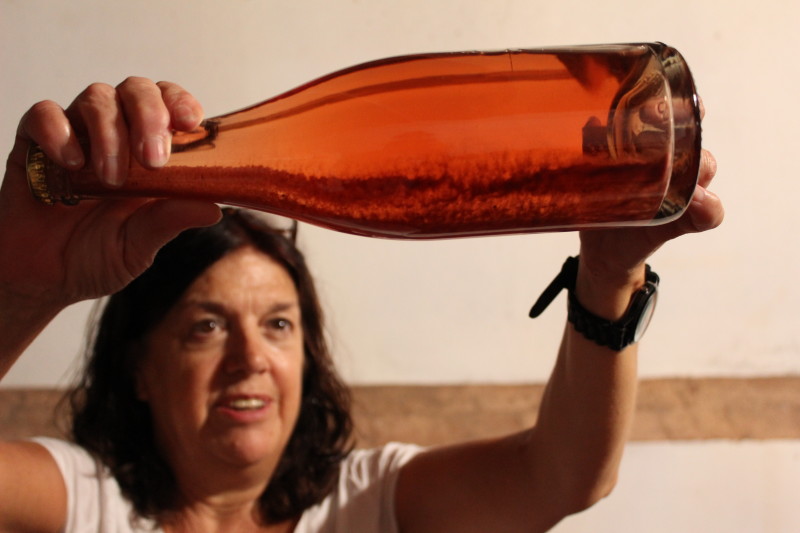 The story of this unique winery is actually the story of Scottish winemaker Pamela Geddes.  This is because Pamela Geddes is the life-blood of Lobban wines.
Each bottle is cleaned, labeled, hand riddled and disgorged and finally corked by winemaker Pamela Geddes!  It truly is a one-woman show, which is absolutely remarkable when one experiences the outstanding quality of these unique sparkling red wines.  Check out her scores in the annual e-book 50 Great Sparkling Wines of the World On her own, she is able to disgorge, clean and label up to 400 bottles per day.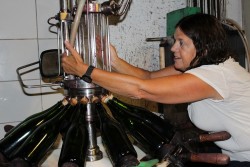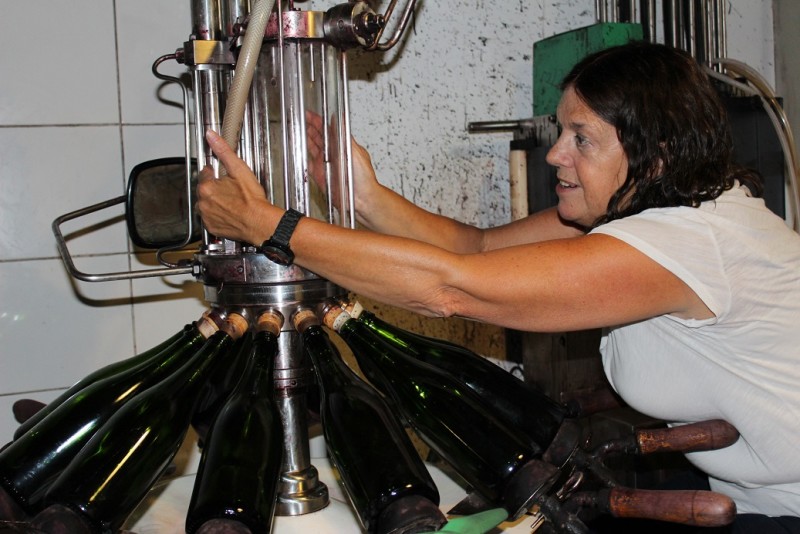 Born and educated in microbiology in Scotland, Pamela first worked in the whisky industry and moved into wine production to become a Sparkling Red Wine specialist! Pamela has worked for 15 years as a microbiologist for some of the world's best-known wineries, from Southcorp and Penfolds in Australia to Chile's Viña Millaman where she also spent several vintages. After visiting Barcelona and falling in love with the city, Pamela decided to settle here and became a contract winemaker, working on different projects and doing consultant work before setting up her own winemaking project, La Pamelita.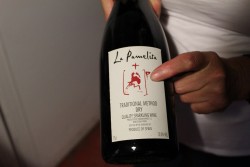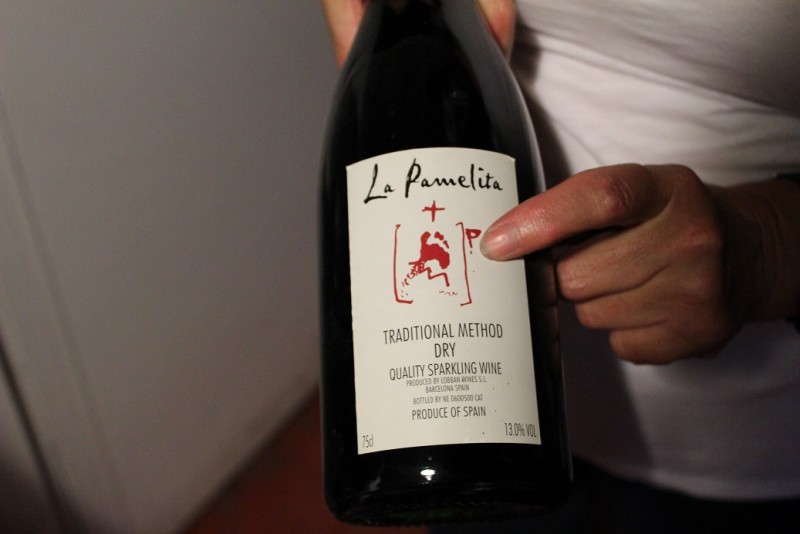 Pamela forged her reputation with Spain's only sparkling red wine, La Pamelita, inspired by her formative years in Australia learning about sparkling wines during her years at Penfolds. This unusual wine is truly an experience to taste, with jammy fruit notes of cherry and spice lifted by the gentle effervescence.  The name of the wine stems from her days in Chile, where people would often call her "Señora Pamela", a name she felt didn't quite suit her.  She prefers la Pamelita!  La Rosita, a sparkling rosé named for her niece, and Lobban, another sparkling red whose moniker is a family name on her father's side, complete her current catalogue of sparkling wines.  Her wines are made with the traditional Champagne method and complexity is developed with up to 36 months on yeast lees.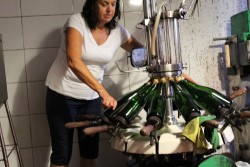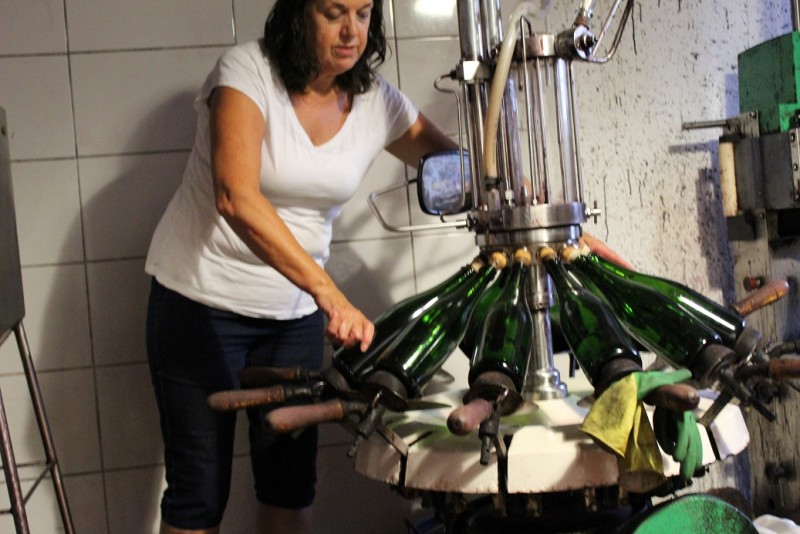 Pamela Geddes is a trailblazer and borderline workaholic.  Her current "under construction" projects include still wines, vermouth Rosso with a focus on unique botanical infusions, and sparkling wines in Chile made with Pinot Noir grapes. She spends part of each year in Chile to sort out blends for a project there with sparkling reds made from Malbec grapes, goes to Scotland each year, and has several projects on the go in Spain with other winemakers.  Somehow amongst all of this jet setting and contributing to these fantastic projects, she always finds her way back to her lovely little winery in the Penedés region of Spain.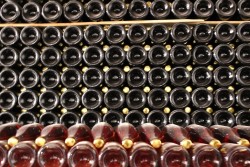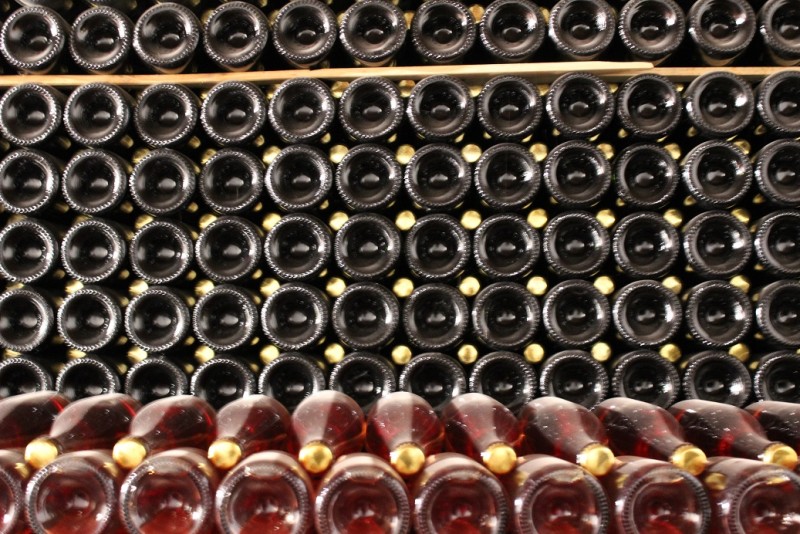 It is in this small facility that Pamela creates some of the most unique sparkling wines in the world.  These works are award winning, truly artisanal, and impossible to forget.  The entire sparkling process is performed here manually using traditional artisanal techniques and therefore each bottle is an individual and unique hand crafted product.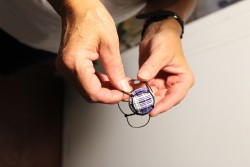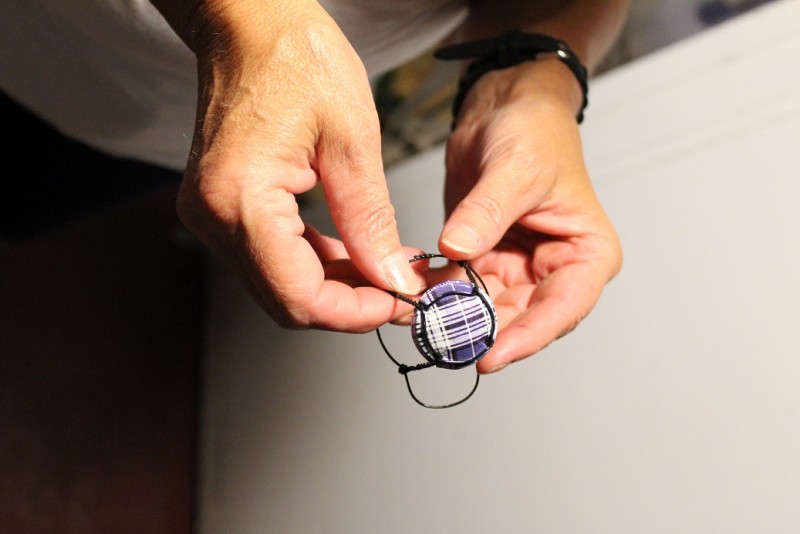 Pamela Geddes is an uncompromising stickler for quality and crafts truly fine wines. She has worked with an artist to create the labels and the artwork on the tops of her wines.  Each cap, cage and – in the case of the Lobban sparkling red – tartan stripe sticker, is placed by Pamela herself.  Pamela produces up to 8,000 bottles per year of sparkling wines of superb quality.  The Wine Pleasures team is inspired by this wine maker's impressive passion, craftsmanship and skill.
Ayesha Durrani
Get a free copy of 50 Great Sparkling Wines of the World here>>