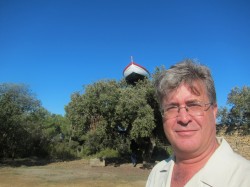 Dan Gibb is the Regional Sales Manager of 'South American Wine Importers' (SAWI) in the USA. We chatted to Dan before the 2011 'Buyer Meets Spanish Cellar' workshop to find out more about SAWI and what he will be on the lookout for at this year's workshop. 
When was SAWI founded?
SAWI (South American Wine Importers) was founded in Denver Colorado by Juan Gutierrez in 2002. 
Being a wine importer in the USA, can you please tell us about your customers wine preferences and consumption in your markets?
Although SAWI is Denver based, our company has offices in Dallas and Chicago as well. We are currently selling our products in 15 markets around the US. (Colorado, Texas, Illinois, California, Washington, Oregon, Nevada, Louisiana, New York, Florida, Minnesota, Wisconsin, Ohio, Kentucky, Indiana). Our expansion for the rest of 2011 will include Virginia, Washington DC, Massachusetts, New Mexico and Arizona. 
I am based in Dallas, which has become a very progressive wine market in the past 15+ years along with Houston, Austin and San Antonio. The successful restaurants and retailers in Texas have found their customers very appreciative of the exceptional quality and value that the wines of Spain offer. It is now customary to find 5 – 10% of many wine lists devoted to Spanish selections regardless of the restaurant concept. This is a very exciting trend that I expect to continue given the outrageous pricing that many domestic producers are charging for wines that are flashy but lack the finesse and structure of Spanish wines.
With regards to Spanish wine, what type/style is favored by your cliental and why do you think this is?
The more recent move by Spanish producers to a modern, less wooded (oaked) style is gaining in popularity for the reds. I am of the opinion that this is due in part to the move by wineries around the world to produce wines that are fresh with bright fruit and expressive minerality. I find that this style is more appropriate for food. This style is also more in line with the consumption habits of the American wine drinker; they favor wines that are ready to drink, rather than those that require cellaring or extensive decanting.
At this year's workshop, what will you be on the look out for?
I am very interested in wines from lesser known or underappreciated appellations such as the reds made in Galicia, Monstant, and Toro; white wines from Malaga, Rueda and the Basque region and rose wines from Navarra. Excellent Cava is also never to be passed by. Upper most in my search will be wines with the highest quality to value ratio regardless of origin.
What wine will you be uncorking this weekend?
Given that the temperature in Dallas has been 100+ degrees Fahrenheit for 25 days in a row with no end in sight I will be favoring whites or roses. First choice will likely be a Txakolina from any number of fine producers, or possibly one on my favorite white wines, Vina Mein, from Galicia.
Dan will be in Spain attending the  "Buyer Meets Spanish Cellar" workshop from the 9-11th of November2011.