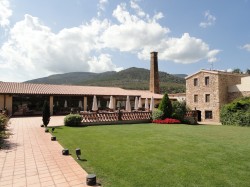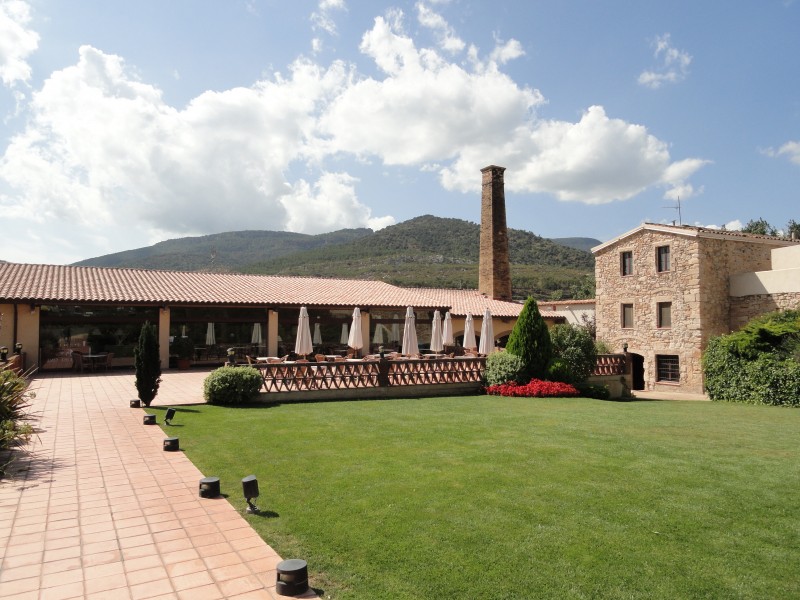 Located in the heart of Conca de Barbera, stands the beautifully modern Simó de Palau Restaurant. Walking up the brick path to the property, you are greeted by the expansive architecture of the Spanish villa-style restaurant. The large chimney jetting up from the roof gives the restaurant height and makes it stand out from any other building. The outdoor patio beckons you to have a few glasses of wine from the bar just inside the entrance but this is no ordinary restaurant. They don't just offer wine, they also make it on property as well!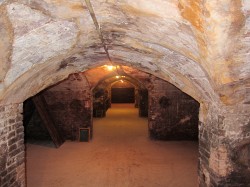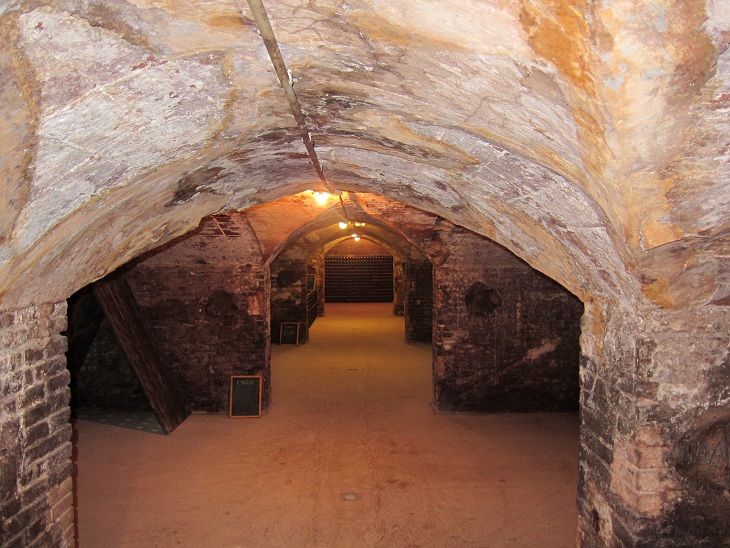 Built in the 12th Century, it was originally commisioned to become a mill near the river Francoli. It remained standing through the 15th century during the Catalan civil war and stayed a flour mill until the early 1900's when it was turned into a power plant that supplied nearby towns with electricity. It wasn't until 1918 after changing several hands that it was turned into a distillery. Finally in the 1980's, the focus was shifted to making Cava from nearby fruit and thus Simo de Palau was born. 
Going down into the cellar, you can feel all of the history in that room from the damp air to the slightly musty smell. They still hand riddle 100% of their bottles to maintain complete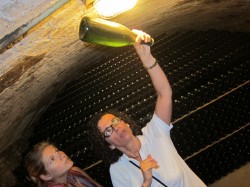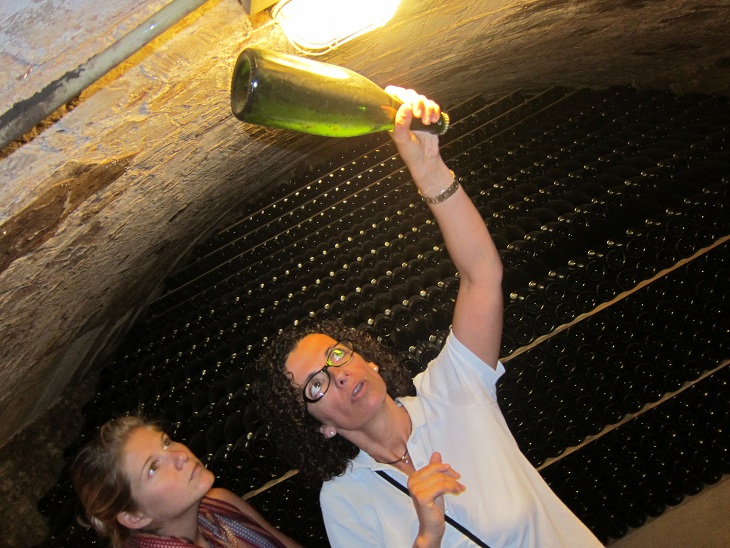 control over the process and ensure the maximum amount of care is provided to each wine. At the end of the cellar, a spiral staircase takes you up and into the restaurant with its white linen-covered tables and crystal flutes awaiting one of the four house Cavas to be poured in them: the Brut, Brut Nature Reserve, Brut Nature Grand Reserve or the Rose of Trepat. Trepat is a varietal that is grown almost exclusively in the Conca de Barbera and is starting to gain a lot of favor amongst local winemakers. 
Large terra cotta tiles spread out along the floor to give the restaurant a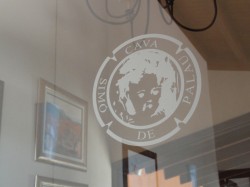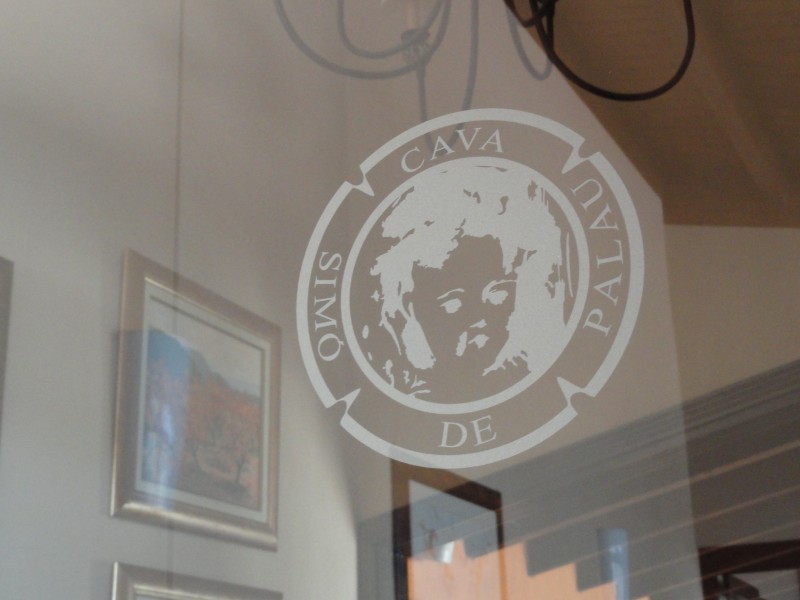 welcoming feel. Their Cavas are poured with an extensive menu featuring meat, fish and pasta and you can even purchase a few bottles to take home with you. Events and parties can be arranged and their dining room opens up to their patio to accomodate larger parties. But one pop from their Cava bottles and the party has already begun!
Jeff Didra, wine and travel blogging for Wine Pleasures