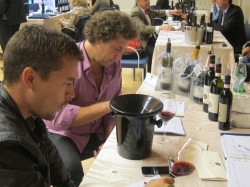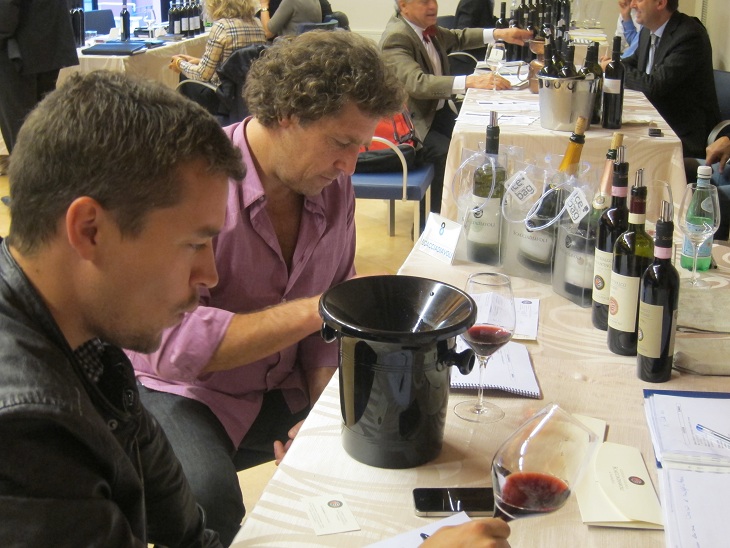 Recent large trade fairs such as ProWein and Vinitaly are great places to visit if, according to The Tasting Note "you make poor wine or you are a large producer with a fat wallet "There are a lot of big, fancy stands at Vinitaly. Some are there because the wines are crap and they think that by putting on a big show, people will come to them. Others are big because their wines are brilliant, they have made a lot of money and they can afford to put on a big, professional looking display".
My experience of attending large wine trade fairs ranges from – great place to go for free drinks and food in my younger years to not such a great place for playing hide and seek with small boutique wineries. Nowadays, I find large trade fairs tiring, time consuming, expensive, stressful and highly impersonal and consequently, generally tend to stay clear of them.
Fortunately for the small to medium sized boutique winery there now exists a host of small, stress free, highly personalised events for wineries to get to know small to medium sized serious wine buyers. By small to medium sized buyers I mean they would be looking to order 1-2 pallets a year.
One such event is the Wine Pleasures Workshop Buyer meets Italian Cellar where producers schedule pre-arranged meetings with carefully selected buyers so that when the event begins both have a schedule of mutually agreed meetings.
RMB Associates, buyers for both the US and Canadian market clearly found what they were looking for at a recent Wine Pleasures Workshop.
[youtube=http://www.youtube.com/watch?v=TNyeXd_O3qw&hl=es&fs=1]
C & J Fine Wines based in Manchester  look set to participate in the Italian workshop and are specifically looking out for a Pinot Grigio wine.
[youtube=http://www.youtube.com/watch?v=kV6I0iV7W7o&hl=es&fs=1]
Neither companies of course attended Vinitaly or will be attending London Wine.
Here are some buyer comments given in recent interviews comparing the workshop methodology to a large trade fair:
Highly personalised allowing you to make personal relationships with the winemakers – not just taste the wines
You spend a lot of time with the wineries – you dine with them, see them in the hotel, have a laugh with them and of course meet them and get the opportunity to taste their wines several times over two days
It's a cost effective way of making purchase decisions – we don't go to large trade fairs – waste of time!
At trade fairs there is not enough time to get to know the people, just taste the wines. At the workshop you get to know the people, which is important if we are to sell their wines.
Another interesting boutique wine event coming up for wine buyers, again in Italy in June is Terroir Vino 2009. Not just any winery can participate in this event. Wineries must first get into a quality circle by having their wines tasted by a panel – if the quality is good then they are in and able to participate in Terroir Vino. Date for this event is Monday 15 June.
Small wine producers and small wine importers do look out for the small boutique events for export/purchase opportunities. They should certainly prove to be an effective alternative to the large trade fair circuit.
I'd like to end with a quote from a wine importer based in Belgium but buying not only for the Belgium market but also, France, Luxembourg and Switzerland:
"It is to my opinion the better way to make assessed purchase decisions. Properly organised workshops with screened buyers and producers that are away from the fairs for the masses allow for time to discuss actual business rather then uselessly shaking hands and putting up smiles. A much more competence oriented way of doing business in a relaxed and convivial but professional atmosphere". Gusto World by Creative.