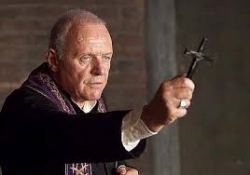 The siblings Liu and Iacopo Pambuffetti from Scacciadiavoli tell us about the whimsical story behind their name and other interesting facts about their terroir in Umbria. Combining fanciful tales and historical facts, we are enchanted by the stories of the wines of Scacciadiavoli. The winery is located in Umbria, a region at the heart of Italy which flourished during the Middle Ages; today is still an area where the past had an important influence on people's customs, local traditions, food and indeed wine. The winery will participate for the second time in the Workshop Buyer meets Italian Cellar 4-6 November (BMIC), Arezzo after the pleasant and benefiting experience last year in Assisi, Umbria'.
What does Scacciadiavoli mean?
The name Scacciadiavoli comes from a nickname the Demons' chaser- given to an exorcist who lived in a village at the edge of our property.
The legend says that one day a young woman who seemed to be possessed by a demon was brought to the village exorcist, to release her from the devil.
Using his potions and infusions, he tried to help her, but he did not succeed, until he tried the "If all else fails" remedy, making her drink the local red wine until she was drunk. The girl came back to her senses straight away. It was thanks to the wine that the exorcist gave to her that the young woman was released from her demons.
Can you tell us about more about the Sagrantino grape and your wine region in Umbria?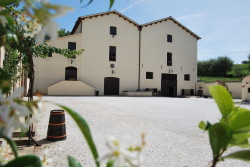 Sagrantino is a grape varietal which can be found only in the territory of Montefalco near Perugia in Umbria.
The first official document that references the varietal goes back to the 16th century.  Sources hypothesize that the variety was imported from Asia Minor by the followers of St. Francis. The name Sagrantino is a reference to the Sacraments, as the grape was cultivated by the monks for making sweet wine which was then used in religious ceremonies.  There are also many other arguments regarding this grape as native of this area or obtained by cloning other native varietals.  This hypothesis comes from the fact that in 1088 (before St. Francis), there are written sources about vines planted in the Montefalco area.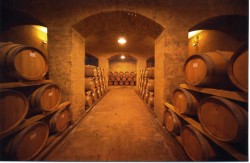 Sagrantino is a slow ripening variety characterized by an enormous quantity of polyphenols and rich skins.  Because of its excellent resistance to mold, Sagrantino has an exceptional technical and phenolic maturation which allows its harvest in the best conditions according to that season.
Sagrantino is also used for passito, a sweet wine, and when harvested the grapes are chosen from the most morphologically adapt in the second half of September. On the other hand the harvest for dry Sagrantino wine usually happens between the 10th and 15th of October.
We see you are interested in exporting more of your wines to Hong Kong and China. Which of your wines do you think would best suit these markets and why?
Hong Kong and China are markets where we have not been exporting to yet. We would like to export Montefalco Sagrantino DOCG , Montefalco Rosso DOC and the Sparkling wines (Spumanti) Brut Metodo Classico. We would also like to establish a long term relationship with our partners there and to build awareness of our brand. Since we do not know these markets very well we would prefer to meet someone very reliable.
Having participated in BMIC 2012 Umbria, how would you compare the workshop methodology at Wine Pleasures to a large-scale wine trade fair?  What are the strengths and weaknesses of both?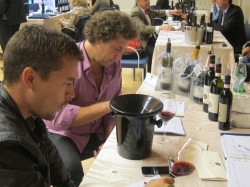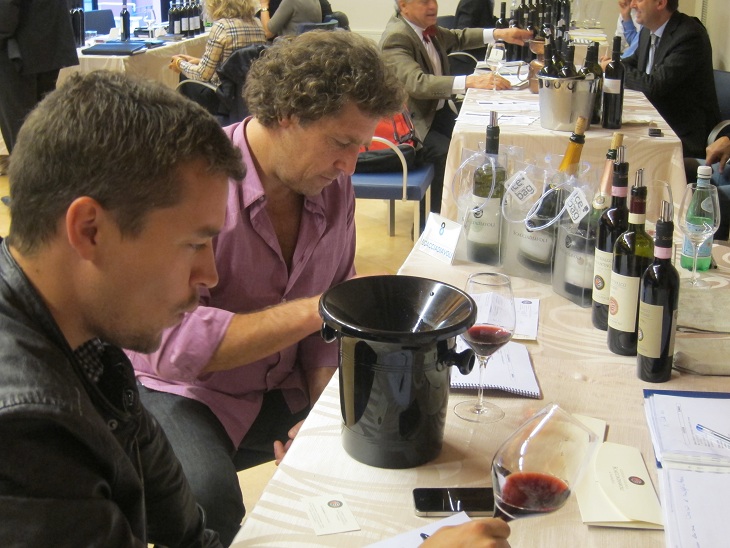 Last year, BMIC Umbria 2012 was well organised by Wine Pleasures and we had time and space to present our wines properly. We only found one importer but it was enough for us back then. We hope that in Arezzo, the experience will be similar but we also hope that the quality of importers will be higher and they will be interested in high-end wines.
If you are a wine importer and would like to attend the upcoming Workshop Buyer meets Italian Cellar (4-6 November 2013) as an invited buyer and meet Scacciadiavoli there are still places available!
Sofia Sagripanti