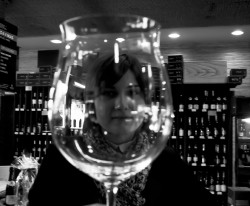 On the shore of the Baltic Sea you will find the Republic of Lithuania where a new wine bar and wine shop has emerged onto the market. We spoke with Ruta Chadaseviciute the General Manager of JSC Gvine to find out more about this brand new company and what the marketplace is like in Lithuania for Spanish Wines. Ruta will be attending the 2011 'Buyer Meets Spanish Cellar' Workshop in Sabadell from the 9-11th of November.  
JSC Gvine is a brand new company; can you give us an overview of what you're all about?
JSC Gvine is a new company in Kaunas, the second biggest city in Lithuania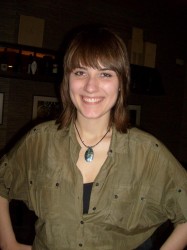 that started its activity from the middle of summer in 2011. The main goal of this business was to create an ideal wine bar & shop in the Old town, where a free, easygoing atmosphere could gather both the wine connoisseurs and also the wine novices. We wish that in our place the experts and wine professionals could find some interesting kinds of wine that are rare in local market while the beginners would fearlessly choose our wine bar as a fun and friendly place to start loving wine without any standards or stereotypes. We would like to season a difficult theory of wine with a bit of joy, to make a quality and value more understandable and approachable for our young wine market!!! With this friendly idea we are planning to start B2B and wholesale trade, mainly in Horeca, from the end of this year. 
Having previously imported from Spain before, what can you tell us about the Spanish wine consumption and demand in Lithuania?
I had the opportunity to import and sell one line of Spanish wines when I was working in another specialized wine & gourmet food shop. In regards to the marketplace, there is a huge Spanish wine industry here. Unfortunately, most of the brands are of low and medium quality that is why the attitude among Lithuanians exists that Spanish wine is cheap and easy drinking. Personally, I see that our market lacks good, interesting and characteristic Spanish wine and deeper knowledge about them. We know little about Spain as a wine country, compared with France and Italy. Thus, as a seeker and buyer of higher quality wine, I see an opportunity in our market but we must make a lot of efforts and need some time for persuading our consumers and preparing our market. 
Do you believe there is a high demand for certified organic wines in Lithuania, why is this?
The popularity of this wine category has been increasing for the last 2-3 years in Lithuania and I guess it is related with a higher demand for all ecological products. Despite this, the demand for organic and also biodynamical wine is not high. Certificates are not important for a simple wine consumer who is more concerned in the quality of wine but not in the "eco or green" philosophy. I really appreciate those winemakers who decided to produce wine in a new way, e.g. under the organic principles. But nowadays this sign frequently has a commercial and marketing function but not a value improver in Lithuania. 
What kinds of wine styles/types will you be on the lookout for at this year's workshop?
Our main goal now is to form a full wine portfolio with quite a big focus on Spanish wines. Thus, I will be interested in various types of wine and price categories. But, all in all, the main principle will be to find something specific, interesting and memorable. We often even need a nice story, old tradition or an original way of production to use that as a competitive advantage to sell wine in our market.
 What is your favourite wine and food matching combination?
As an Old World fancier I am usually satisfied with classical combinations especially those that match well with our local cuisine. The Lithuanians love meat & heavy potato dishes and actually I am extremely excited by Chianti Classico that matches a lot of traditional courses from our region. But on the other hand, when I taste any food with wine I would rather feel something new and unexpected every time. It is more interesting to find more and more astonishing combinations than remain with only few of them for a long time.
Buyer Meets Spanish Cellar' Workshop Sabadell  9-11th of November 2011