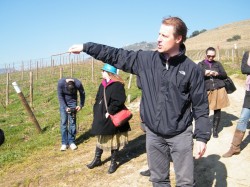 Any wine aficionado who has taken the trouble to explore the glorious wines of Portugal will be able to confirm that this small country, nestled up against its Iberian neighbour, Spain, can hold its own in the wine stakes with dignity and flair. Perhaps Portugal is a latecomer to internationally acclaimed wines in comparison to, say, France, but there can be no doubt in anyone's mind that their superb viniculture is well up to the mark and deserves a closer look.
Wine is produced throughout Portugal from the Minho region down to the south coast of the Algarve; each region has its own distinctive identity, although perhaps the northern and central regions are the better known and appreciated.
The Origin of Port Wine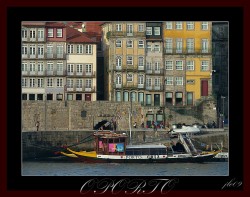 With a wine trade going back hundreds of years, perhaps the best known of Portugal's wines has to be Port. Produced in the Upper Douro region of Northern Portugal (which was incidentally the very first wine region in the world to be demarcated) and taken by boat down the Douro River to the coast, this classic, fortified wine was the subject of the first European trade agreement, made between England and Portugal, and became known as Port wine from the connection with Oporto, which was the shipping harbour through which Port was exported to England and later the rest of the world. Port is still one of the most popular drinks, particularly to round off a good meal to perfection, and whether you are on board a cruise ship or tucked away in a gourmet restaurant anywhere in the world, it is a given that you will be able to enjoy a glass or two of this sweet wine.
Vinho Verde – New Vintage Wines
Vinho Verde (green wine) is the Portuguese equivalent to Beaujolais Nouveau and is equally palatable, being available anywhere in Portugal throughout the year. Casal Garcia is perhaps one of the more popular of the vinho verdes, produced by Quinta de Aveleda although Quinta de Azevedo is equally palatable. For the avoidance of any confusion, Portuguese Vinho Verde refers to wine that is less than one year old and may be red, white or rose. By far the best known is the white, but the red is perhaps superior in taste should your personal preference be for reds.
What to Choose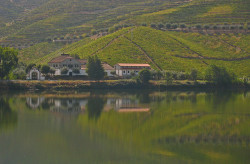 With so many great wines produced throughout Portugal it would be difficult to definitely state that one region is better than another. However, if you want a good run for your money, the Lisbon region is excellent for whites and a good Bucelas is hard to beat, closely matched by Colares. For a red wine drinker who enjoys a world class wine with a sophisticated bouquet and medium to heavy tannin, Bairrada wines would have to come somewhere at the top of the wine list with Dao a close second. These are definitely wines to store as they will improve with age – if you can resist popping the cork that is.
Of course it would be impossible to sample everything on offer and there are limits to how much you can do during the course of a holiday. One way of maximizing your time in Portugal and enjoying the widest range of wines is to take a food and wine tour or cruise. There are quite a few advantages to choosing to have a gastronomic adventure, apart from the obvious plus of having the luxury of drinking without any driving. On a wine and food cruise, for example, you will be able to visit a number of different regions with an experienced and knowledgeable tour guide who will be able to give you a real insight into the local viniculture. Your tour will include visits to vineyards which you may not ordinarily be able to gain access to; pre-arranged wine tastings will enable you to sample the best of what is available and a broader range of wines than you would have the pleasure of trying on your own. Your wine and food cruise organizer will almost certainly be able to offer you advantageous memberships to wine clubs back home; and last but certainly not least, you will be able to enjoy world class cuisine which will undoubtedly complement the fine wines served with your meals. You can combine this with learning something of the culture and getting to grips with how to prepare some of the local cuisine through the cookery courses and tasting sessions which will form part of the tour. As the Portuguese would say: bom apetite e saúde!
Eve Burke