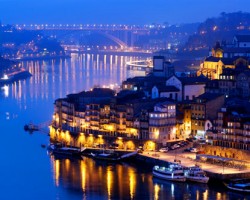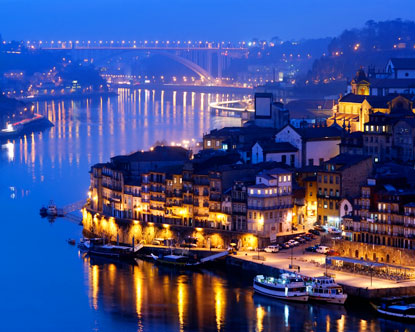 Wine Pleasures is pleased to announce that the 3rd annual edition of the Wine Pleasures International Wine Tourism Conference and Workshop will be held from 31st January – 3rd February 2011 in Porto, Portugal.
This year's Conference & Workshop saw over 200 wine tourism professionals from around the world descend on the little know Catalan village of La Beguda Baixa in the Penedès & Cava wine region of Catalonia, Spain for the 2nd edition of the Wine Pleasures International Wine Tourism Conference and Workshop which was held over four days at the Barceló Hotel Montserrat.
With so many paticipants travelling from Portugal to the event over the last two years,  it has made it an easy decision to take the event to Portugal in 2011. During the next few days the Wine Pleasures Team will be travelling to Porto to choose a suitable venue to host the 3rd edition of the Conference and Workshop. Candidates for the event include The Yeatman Hotel, Pousada Palacio Freixo, Hotel Sheraton Porto and Hotel Tiara Porto.
As well as viewing hotels and sampling the gastronomy and wine we'll be attending Essencia do Vinho  Wine show at Palacio da Bolsa where, on Thursday 4th March 2010 we will be making in collaboration with DOC DMC and Winelands of Douro the official announcement that Porto and Portugal will be the venue for the Wine Tourism Conference and Workshop 2011. So if you are in Porto for Essencia do Vinho do come along at 18.30 and meet who is who in Porto over a glass of Port!
Upon our return we will be announcing the Hotel venue and will make a first call for papers.
For those of you who missed the 2010 Conference and Workshop here's a video which takes you from the Pre-Conference Blogger and media day through the Conference and Workshop and finising up with the Fam Trip for Tour Operators. Thank you to our new found friends, LA based  Celebrity Wine Review TV for putting the video together for us. Enjoy!