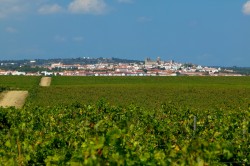 Adega Cartuxa is located at Quinta de Valbom, the former retreat for the Jesuits who taught at the University of Evora in the 16th and 17 th century. When the monks were expelled in 1759 by the then prime minister, Marquês de Pombal, Cartuxa was taken over by the state. In 1776 it took on a new function as a significant cellar producing wines from the region's grapes. In the 19th century the property was bought by the family of Eugénio de Almeida who refurbished the winery adding many extensions and planning various modernisations. Despite undergoing all the renovations Adega Cartuxa never lost the feel of its rich history and architecture and preserved its over five century old heritage.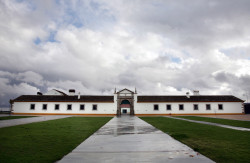 Nowadays the Cartuxa Winery is owned and managed by the Eugénio de Almeida Foundation named after its very generous founder Vasco Maria Eugénio de Almeida. Foundation was set up in 1963 and since then its mission is to promote the integrated and balanced development of the region of Évora, where the adega is situated, creating cultural, educational and social opportunities for its inhabitants. The municipality of Évora is a world heritage site located in the breath taking region of Alentejo. The climate of this agricultural region, which area covers over a third of Portugal, is dictated by influence of the Atlantic Ocean working together with São Mamede mountains, giving in effect  perfect conditions for smooth, harmonious, very easy-drinking reds, produced using the Aragonez, Trincadeira and Tinta Caiada varieties. The set of weather and soil aspects is more challenging for whites. Nevertheless Adega Cartuxa keeps on cultivating grapes long established and characteristic for Alentejo (DOC – Évora) predominantly based on Roupeiro, Antão Vaz and Arinto varieties found in their whites and sparkling wines.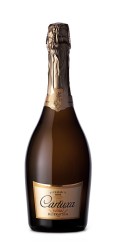 Tasting Notes from 50 Great Sparkling Wines of the World 2014
Sparkling Brut 2009 – Buttery, bakery and toasted almond. Fresh entrance. Creamy mouthfeel. Fine bubble. Balanced. Pleasant finish. Succulent.
Sparkling Brut Reserva 2009 – Honey, ripe fruits & hints of fennel. Notable fruity entrance. Well balanced acidity & sweetness. Creamy texture. Silky bubble. Lingering pleasant finish.